As we approach the end of Winter and look forward to warmer and sunnier days ahead, we are delighted to provide you with some seasonal highlights, staff announcements, and program updates from the past few months.

We were blessed with a successful campaign as we approached the end of the financial year. This activity provided the means for significant impact in the lives of at-risk and disadvantaged young people, supporting us in our work and endeavours.
Thanks to the faithfulness and generosity of our donors, we tripled our expected donations for the campaign… an incredible outcome after several years of hardship throughout the pandemic.
The pressures and strains imposed due to COVID-19 were felt across the board, but the loyalty and kindness of our donors throughout this period ensured that we are able to continue to assist at-risk and disadvantaged young people.
We look forward to detailing the extent of our impact later in the year, when we share our Annual Report with you.
Much Grace.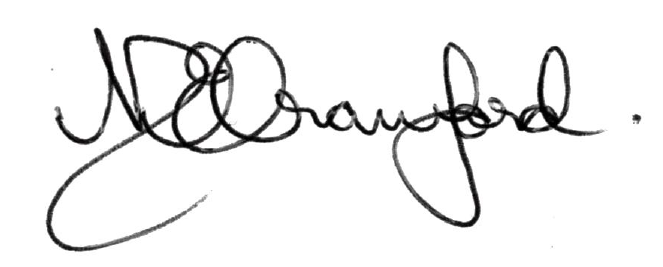 Michelle Crawford
Chief Executive Officer
Concern Australia
Team Updates
Please join us in congratulating the following staff members that have recently celebrated employment anniversaries: Garyth, Sahan, Hayden, Richard, Rozetta, Jonathan, Santiago and Natalia. Their dedication and hard work during their time at Concern Australia is much appreciated.
We welcome Callum who has recently joined the Hand Brake Turn team as a Mechanic Trainer. With his extensive experience and skill set, we are delighted to have him at Concern Australia.
In addition, we are thrilled to welcome another four Hand Brake Turn Graduates to our fiXit social enterprise: Aaron, Cameron, Matthew and Noah. We are so pleased to have them on-board, and we look forward to providing opportunities for them to contribute while building on their skills and abilities through their 3-month employment with us.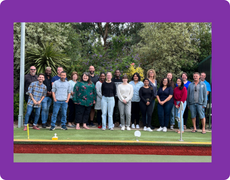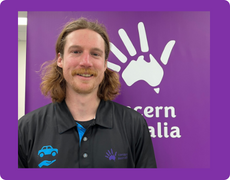 Activities Update
Having a great time at Luna Park
Last month our CREWY (Creating Real Experiences With Youth) team headed out to Luna Park for a fun filled day out. It was a great bonding opportunity as some of the young people recognised each other from previous outings. The young people loved spending time enjoying all of the thrilling rides at the park.
Partnerships Update
On Wednesday 20th July, we celebrated the official launch of our Social Enterprise 'fiXit' at our new Sunshine West workshop. The event was a huge success, with a great turn out that included guests, donors, staff, young people and their parents. A few of our partners – Gandel Metals, Audi Foundation and Bosch – were also able to come out to celebrate the launch with us.
During our fiXit launch last month, the Audi Foundation generously donated an Audi A7 Sportback. This vehicle equipped with new and advance technology, will enable young people to develop and expand their mechanical skills and knowledge.
We were thrilled to also have valued partners Gandel Metals and Bosch attend the launch. As our partnership with Bosch strengthens, they have offered placement opportunities to Hand Brake Turn graduates and fiXit employees to further assist their careers in the automotive industry.
Read More..
As part of his new appointment as president of Rotary Club Central Melbourne, Rohan Williams joined Anne Mitchell, STEPS Outreach Service Manager on the steps of Flinders St, Mr Williams was able to witness first-hand the work that our team do to provide support for young people experiencing homelessness.
We would like to take this opportunity to thank Rotary Central Melbourne for all of the work they do in supporting disadvantaged young people through partnering with STEPS Outreach Service to help us make a difference in young lives.
Read more..
We continue to strengthen existing and develop new partnerships that benefit the young people that we work with.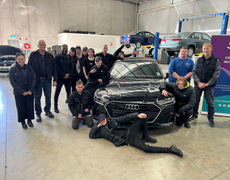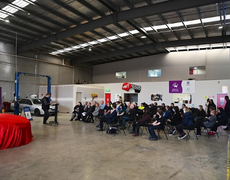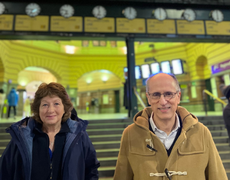 Live-In-Mentor
Do you think you know someone who may be a great Live-in Mentor? 
Volunteer Live-in-Mentors are the backbone of Inside Out, providing guidance and support to young people who have been part of the out-of-home care system and have often had traumatic experiences in their lives. Live-in-Mentors help build a safe sense of home in which the young people in their care can learn to tackle life independently.
One of our Inside Out mentors speaks to their own experience, "The young people I've been around are incredible people. They inspire me with their maturity and their humour. They're amazing people. I feel very lucky to be living with them."