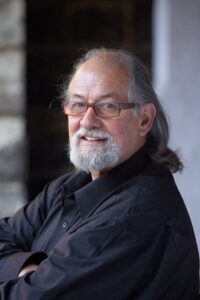 FOUNDER
Our Founder, the Rev. Dr John Smith, died in March 2019 after a long battle with cancer. Concern Australia's work to offer vulnerable young people and children hope for a successful and positive life is his legacy.
John was well known as the Founder of the international God's Squad Christian Motorcycle Club movement and the Club's first International President, along with being a respected human rights activist, public speaker, author, anthropologist and social commentator.
In 2015, John Smith encouraged Concern Australia staff, saying: "Those who are marginalised and who the world could easily forget are not forgotten by Concern Australia."
Concern Australia is a dynamic not-for-profit organisation, founded in the work of John Smith and the God's Squad Christian Motorcycle Club, dating back to the 1970s.
Almost 50 years ago the Rev. Dr John Smith had a vision of an Australia that nurtures its children and young people – particularly those who are at risk of being left behind, broken and forgotten.
This vision led John to create the agency that is now Concern Australia, including programs that he started: Values for Life, which has been instilling positive values and teaching resilience in schools since the late 1960s, and Hand Brake Turn, delivering hands-on automotive training since 1994.
Nearly five decades after John Smith first took action, we're still here, supporting some of the most marginalised, disadvantaged and complex young people and responding to the changing needs and issues in the culture around us.
With your support, we will sustain and build on John's Smith's pioneering work and together offer hope to the young people who come into our care.