INSIDE OUT
HOUSING ASSISTANCE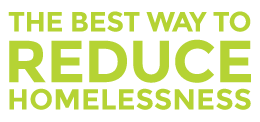 Inside Out assists young people in the child protection and youth justice system transition toward independent living.
This program seeks to empower, upskill and motivate young people between the ages of 16-19 to tackle life independently. Via an Enhanced Lead Tenant Model, housing arrangements are tailored specifically to a young person's need to create a safe and secure place where they feel valued and have a sense of belonging.
VOLUNTEER LEAD TENANT VACANCIES
Exciting opportunities are now available to become a live-in mentor to young people as part of our Enhanced Lead Tenant program, which provides accommodation, and support services to young people who are on statutory orders (child protection and/or youth justice).
The young people are aged between 16 – 19 years and are usually exiting residential services. The Enhanced Lead Tenant Program is a way to support young people who can't live at home and need to start working towards living on their own.
The program offers young people the freedom of living away from parents or carers but still having some support with case management, youth workers, mentoring, life skills and community integration.
Lead Tenants are volunteers who live with young people and are intensively supported by the wider Concern Australia team through training, supervision and after hour phone calls as needed.
What the Lead Tenant does:
Shares a household with young people and plays a vital role in providing mentoring and positive role modelling to assist the young person to develop positive relationships with families, peers and the wider community
Assists young people within the household to develop vital life skills to progress towards independent living
Supports young people with challenging and complex issues by providing day-to-day emotional support
Monitors the safety and well-being of young people in the household
Every young person referred to the Enhanced Lead Tenant program also has a designated Case Manager who provides support with accommodation, advocacy, education and training.
Who we are looking for:
We are seeking expressions of interest from people who have a genuine belief in supporting young people who may have challenging and complex issues.   You will have the ability to build rapport with young people and have an interest in social justice.  Qualities we look for in our Lead Tenants include an interest in supporting young people, strong communication skills, enthusiasm and a flexible approach.
A Police Check will be undertaken on the Lead Tenant and a volunteer Working with Children's Check will be required.
Why be a Lead Tenant?
You may be interested in pursuing a career working with young people and this volunteering opportunity will provide the chance to develop practical skills in this area
Lead Tenants will not be charged rent nor any utilities costs
A range of training and support is provided
An opportunity to give something back to the community
Join a team of passionate and dynamic people making a difference in young peoples lives
To apply fill out the application form below, all enquiries will be directed to:
Andrew Johnstone (Inside Out Manager)
ph: 0432 694 099 or Office: (03) 9470 2972
email: andrew.johnstone@concernaustralia.org.au
Applicants should include a letter which you can upload as part of this form. Your letter should tell us a little about yourself, stating that you are interested in the position and outlining what you feel you can bring to the program as a Lead Tenant.
MANY VULNERABLE CHILDREN AND YOUNG PEOPLE DO NOT RECEIVE THE HELP THEY NEED AND RISK FALLING THROUGH THE CRACKS
MIA'S STORY
Mia* has a history of self-harming, as a consequence of previous trauma in her life. Since linking up with Concern Australia, Mia has been in a stable home environment for a full year, where she is feeling safe, and well connected to the lead tenants and her youth worker.
Mia has been very settled at the house, is attending school regularly, and has not self-harmed in 103 days, which is the longest she has gone for a number of years. Concern Australia's youth worker arranged an anniversary dinner at the house to celebrate, which was a great experience for Mia.
*Mia's name has been changed