HAND BRAKE TURN
PROVIDING PRACTICAL, HANDS ON AUTOMOTIVE EXPERIENCE
COVID-19 update
Classes suspended 
We are living in a challenging time with the spread of COVID 19.  The Hand Brake Turn team wants to make sure everyone stays as safe as possible, especially our students, staff and all our families.
After discussing with the Concern Australia leadership team we have made the difficult decision to suspend all Hand Brake Turn courses until we are told that it's safe to re-start them again.
If you had enrolled in a class that has been suspended, we'll stay in contact with you and people you're connected with to keep you updated, and let you know your new class dates as soon as they are available.
We will continue to monitor Federal and State Government information and advice to inform our ability to safely have students at both of our Hand Brake Turn sites.
Together we can keep each other safe. We're looking forward to getting people back into our workshops as soon as we can.
If you have any questions about your enrolment, or the status of Hand Brake Turn, please contact Jonathan Sugumar on jonathan.sugumar@concernaustralia.org.au or 0406 456 599
Support Hand Brake Turn during this challenging time: donate a car or book yours for a service
Our workshop coordinators are still available for work and during this time of uncertainty, you can strengthen Hand Brake Turn for the future by booking your car in for a service, or donating old cars that we can work on while we are unable to hold classes.
You can continue to support Hand Brake Turn through our fiXit service, which has two main elements.
We repair and service donated cars that are then sold or gifted to members of the community who are in need.
We service cars for staff, community partners and members of the public, and make minor necessary repairs where needed.
Any income made from servicing and selling cars goes back into the Hand Brake Turn program to support disengaged young people discover a career path.
To donate cars or book a service, please contact Jonathan Sugumar on jonathan.sugumar@concernaustralia.org.au or 0406 456 599.
Hand Brake Turn provides practical, hands on automotive training experience whiLst also giving young people the opportunity to learn about themselves.
Hand Brake Turn assists young people between 15-21 years to transition into education and employment pathways through a 7 week training program offering 3 days per week of technical skills practice and life skill development.
Technical skills include automotive care skills, OH&S, industry knowledge, computer skills, finance, numeracy and literacy skills, and language.
Life skills include self reflection, goal setting, managing expectations, creative expression, self confidence, social and communication skills.
For more than 25 years, we have been successfully delivering this program with more than 10,000 students already trained and a high completion rate. We have been improving wellbeing for participants and increasing their engagement with their family and communities – our program works!
As part of our fiXit initative we are able to sell or regift donated cars to clients or community members. Last year, 57 cars were donated which raised $31,000 for Hand Brake Turn. We appreciate donations of cars, bicycles, tools, and other resources to support our program and community.
PROGRAM DATES AND TRAINING COSTS FOR 2020
BRAYBROOK – 8 Scotland Street, Braybrook
Classes suspended until further notice
DANDENONG – 27 Station Street, Dandenong
Classes suspended until further notice
| Learner | Cost |
| --- | --- |
| Eligible for Learn Local funding - concession | $50 (Enrolment fee) |
| Eligible for Learn Local funding - non-concession | $151.20 ($1.08 x 140 hours) |
| Fee for service - not eligible for Learn Local funding | $1274 ($9.10 x 140 hours) |
Note: We will access available funding to subsidise the cost of training where possible. Concession eligibility requires evidence of Health Care Card.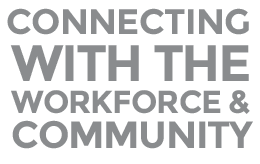 NATHAN'S STORY
It was a beautiful sunny day when Nathan randomly dropped into Hand Brake Turn to say g'day and have a chat to a couple of his old trainers. We took the opportunity to check in with him about what he thought about the course and how he was going now, nearly two years after doing the course. 
"Hand Brake Turn is one of those places where they are more than happy to give you a hand with anything," said Nathan, as he worked on helping get a dent out of one of our staff member's personal car. 
"I really recommend this place for any type of person, even if they don't have mechanical skills. They teach it to you from the ground up, they don't just show you – they explain why everything is the way it is." 
Nathan first heard about Hand Brake Turn when a couple of his family members encouraged him to apply and work in our mechanic training workshop. He was interested in mechanics, but was also eager to develop his life skills for future work opportunities. From Hand Brake Turn he was able to find employment and he is really enjoying working.
As he recalls what he learnt from the course, "There are so many things I could say, it's intense," said Nathan. He liked how even though it may have been hard to absorb all of the information in a short time, he said he was thankful for the length, "you see the end of the tunnel and learn heaps." Nathan was quite impacted by his trainers and the level of dedication they provided to each student. "They know how to make you more productive with your time and taught me many life long lessons! I learnt a lot of life skills, motor skills, tool recognition, computer programming, verbal skills, and English skills."
Nathan said the most beneficial part of the course was experiencing, "a family feel environment, you don't feel like an outcast, it doesn't matter who you are – you're respected!" He shared how trainers made the workshops enjoyable. Even cleaning up the work bench or car became enjoyable because of the positive work environment. 
The knowledge he gained from the trainers and course helped him purchase a new car suited to his needs. "It also helped me mentally, made me a more mature and stable person. You want to step up your game here."
We're proud of Nathan and all that he learned through our program that helped to prepare him for work.  We love that he continues to make time to pop back in to say hi and stay connected with Hand Brake Turn.