HAND BRAKE TURN
PROVIDING PRACTICAL, HANDS ON AUTOMOTIVE EXPERIENCE
Hand Brake Turn provides practical, hands on automotive training experience whiLst also giving young people the opportunity to learn about themselves.
Predominantly for young people between the ages of 15-21, Hand Brake Turn teaches skills such as panel beating, mechanic trade preparation and spray painting. As a short course being delivered over a seven week period, Hand Brake Turn assists young people to transition into education and employment through life skill development and technical skills practice.
POSITION VACANT – WE ARE SEEKING:
Workshop Coordinator – Hand Brake Turn (North West)
HAND BRAKE TURN PROGRAM DATES FOR 2018
We are now taking applications for Hand Brake Turn (HBT) programs for 2018.
Our next HBT program intake is 20th March, 2018 in Dandenong. This 7 week automotive training program offers 3 day per week (20 hours) automotive and life skills training for young people between 15 and 21 years of age.
Class 108 – Tuesday 20th March, 2018 – 3rd May, 2018
Class 109 – Tuesday 8th May, 2018 – 28th June, 2018 (no classes 15-17 May)
Class 110 – Tuesday 10th July, 2018 – 23rd August, 2018
Class 111 – Tuesday 28th August 2018 – 18th October 2018 (no classes 25-27th September)
Class 112 – Tuesday 23rd October 2018 – 7th December 2018 (no classes 6th December)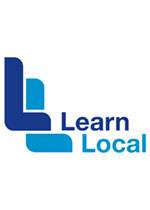 Concern Australia is a Learn Local Registered organisation which is a network of over 300 government registered community based organisations that offer education and training opportunities for all Victorians.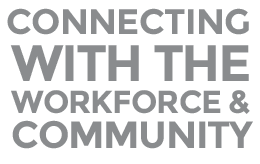 JACKSON'S STORY
Past student, Jackson*, dropped in unexpectedly in September 2016 to catch up with Phil Bloy, our Trainer Assessor at Dandenong. Jackson attended the course in 2014, successfully completing his Certificate II in AUR20912 Automotive Body Repair Technology. He wanted to thank Phil and past trainers for everything he had learnt.
Jackson had a difficult upbringing and was often homeless through his youth. While Jackson was attending the course, Phil had taken him under his wing, providing life and trade skills, and knowledge. It was a rocky start for Jackson, who had thought about not completing the course. Many young people struggle in the first part of the course until they learn self-belief, social confidence and hope about their future.
When Jackson came to pay his thanks to Phil, he explained that although he didn't get work straight away, the course had helped him in getting his life together and setting some goals – and that Phil had been a true inspiration.
Jackson said he had also found a lovely young woman who he would like to settle down with. Jackson then announced that he had re-connected with his father and that they were now working together in their small automotive business.
What a lovely blessing and outcome for Jackson and his family!
*Jackson's name has been changed