HAND BRAKE TURN
PROVIDING PRACTICAL, HANDS ON AUTOMOTIVE EXPERIENCE
Hand Brake Turn provides practical, hands on automotive training experience whiLst also giving young people the opportunity to learn about themselves.
Hand Brake Turn assists young people between 15-21 years to transition into education and employment pathways through a 7 week training program offering 3 days per week of technical skills practice and life skill development.
Technical skills include automotive care skills, OH&S, industry knowledge, computer skills, finance, numeracy and literacy skills, and language.
Life skills include self reflection, goal setting, managing expectations, creative expression, self confidence, social and communication skills.
For nearly 25 years, we have been successfully delivering this program with nearly 10,000 students already trained and 90% completion rate. We have been improving wellbeing for participants and increasing their engagement with their family and communities – our program works!
As part of our fiXit initative we are able to sell or regift donated cars to clients or community members. Last year, 57 cars were donated which raised $31,000 for Hand Brake Turn. We appreciate donations of cars, bicycles, tools, and other resources to support our program and community.
 PROGRAM DATES AND TRAINING COSTS FOR 2019
BRAYBROOK – 8 Scotland Street, Braybrook
Class 54. 5 Feb. 2019 – 21 Mar. 2019
Class 55. 26 Mar. 2019 – 16 May 2019
Class 56. 21 May 2019 – 11 July 2019
Class 57. 16 July 2019 – 29 Aug. 2019
Class 58. 3 Sept. 2019 – 24 Oct. 2019
Class 59. 29 Oct. 2019 – 12 Dec. 2019
DANDENONG – 27 Station Street, Dandenong
Class 113. 29 Jan. 2019 – 14 Mar. 2019
Class 114. 19 Mar. 2019 – 9 May 2019
Class 115. 14 May 2019 – 27 June 2019
Class 116. 9 July 2019 – 22 Aug. 2019
Class 117. 27 Aug. 2019 – 17 Oct. 2019
Class 118. 22 Oct. 2019 – 5 Dec. 2019
| Learner | Cost |
| --- | --- |
| Concession, eligible for Learn Local Funding | $100 |
| Non-concession, eligible for Learn Local Funding | $800 (inc. non refundable $150 fee) |
| Concession, not eligible for Learn Local Funding | $1000 |
| Non-concession, not eligible for Learn Local Funding | $1785 (inc. non refundable $150 fee) |
Note: We will access available funding to subsidise the cost of training where possible. Concession eligibility requires evidence of Health Care Card.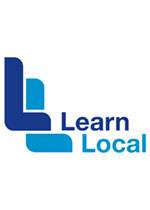 Concern Australia is a Learn Local Registered organisation which is a network of over 300 government registered community based organisations that offer education and training opportunities for all Victorians.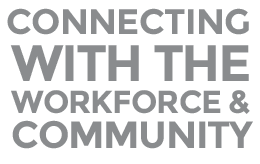 KELLY'S STORY
Kelly, a mother of four, recently shared with us how her whole family and her sons and their peers have been touched by Hand Brake Turn. "I'm very proud of all my boys!" exclaimed Kelly.
Her first son, Adam had been passionate about engineering and motor mechanics in high school, so Kelly suggested that he attends the Hand Brake Turn program.
Each week he woke up to catch the bus from Frankston to Dandenong to learn about mechanics and build relationships with his trainers and peers. "Adam absolutely adored the trainers. The time they put into their young people is unreal," said Kelly. The trainers gave students opportunities to do volunteer work linking them into jobs in their field.
Adam went onto receive mechanic apprenticeships at several places (Mercedes, Jefferson Ford and Somerville Automotive) and participated in Performance Car Mania events. "There are so many boys I know that have been in Hand Brake Turn and have gone on to be mechanics," said Kelly who still kept up with at least 15 young people who've participated in Hand Brake Turn.
After Adam had completed the Hand Brake Turn, my other sons really wanted to get into the car scene too. My son Lockey was diagnosed with PTSD as well as having high functioning autism and so when his youth worker suggested he give Hand Brake Turn a call – he jumped at the opportunity.
In December 2017, when her son Lockey graduated from Hand Brake Turn and Kelly shared with staff how proud she was of all her boys. Her son Lockey has since got into a Certificate II in panel beating and painting at Chisholm in Dandenong, and attends school three other days at Oakwood High School.
"The teachers at Hand Brake Turn teach good morals and about learning other trades. You can be whatever you want to be. It makes me proud to know the guys at Hand Brake Turn are trying to make a difference."