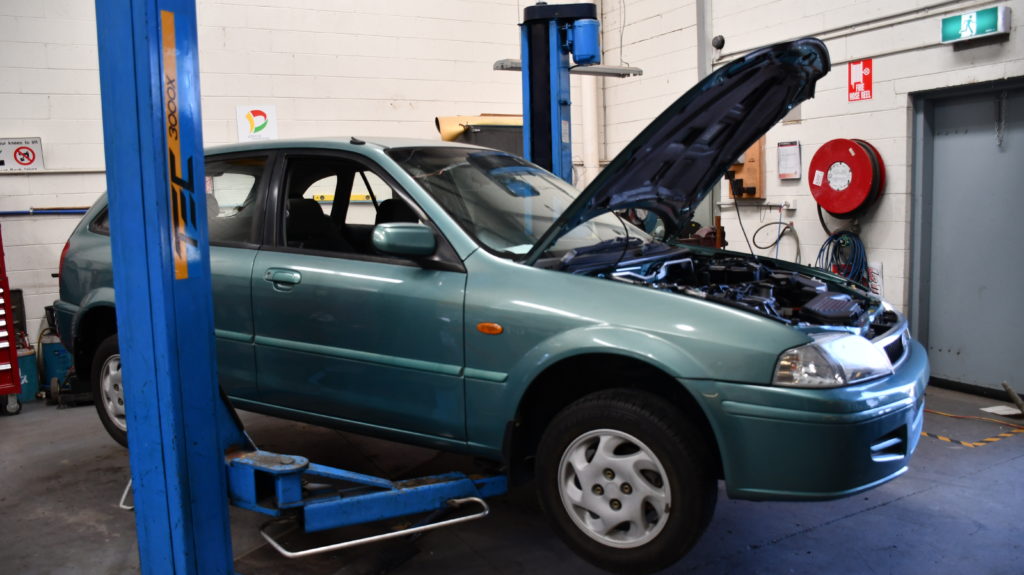 Hand Brake Turn classes have now recommenced, with appropriate safety measures. Read this update for more information. 
During this ongoing time of uncertainty, you can strengthen Hand Brake Turn for the future through our fiXit program by booking your car in for a service, or donating old cars.
The fiXit service has two main elements.
We repair and service donated cars that are then sold or gifted to members of the community who are in need.
We service cars for staff, community partners and members of the public, and make minor necessary repairs where needed.
Any income made from servicing and selling cars goes back into the Hand Brake Turn program to support disengaged young people discover a career path.
To donate cars please contact Josh Niclair on joshua.niclair@concernaustralia.org.au or 0449 195 359.
To book a service for your car at our Braybrook or Dandenong sites, contact Yahye Ali on yahye.ali@concernaustralia.org.au or 0452 249 454.
Share This Story, Choose Your Platform!