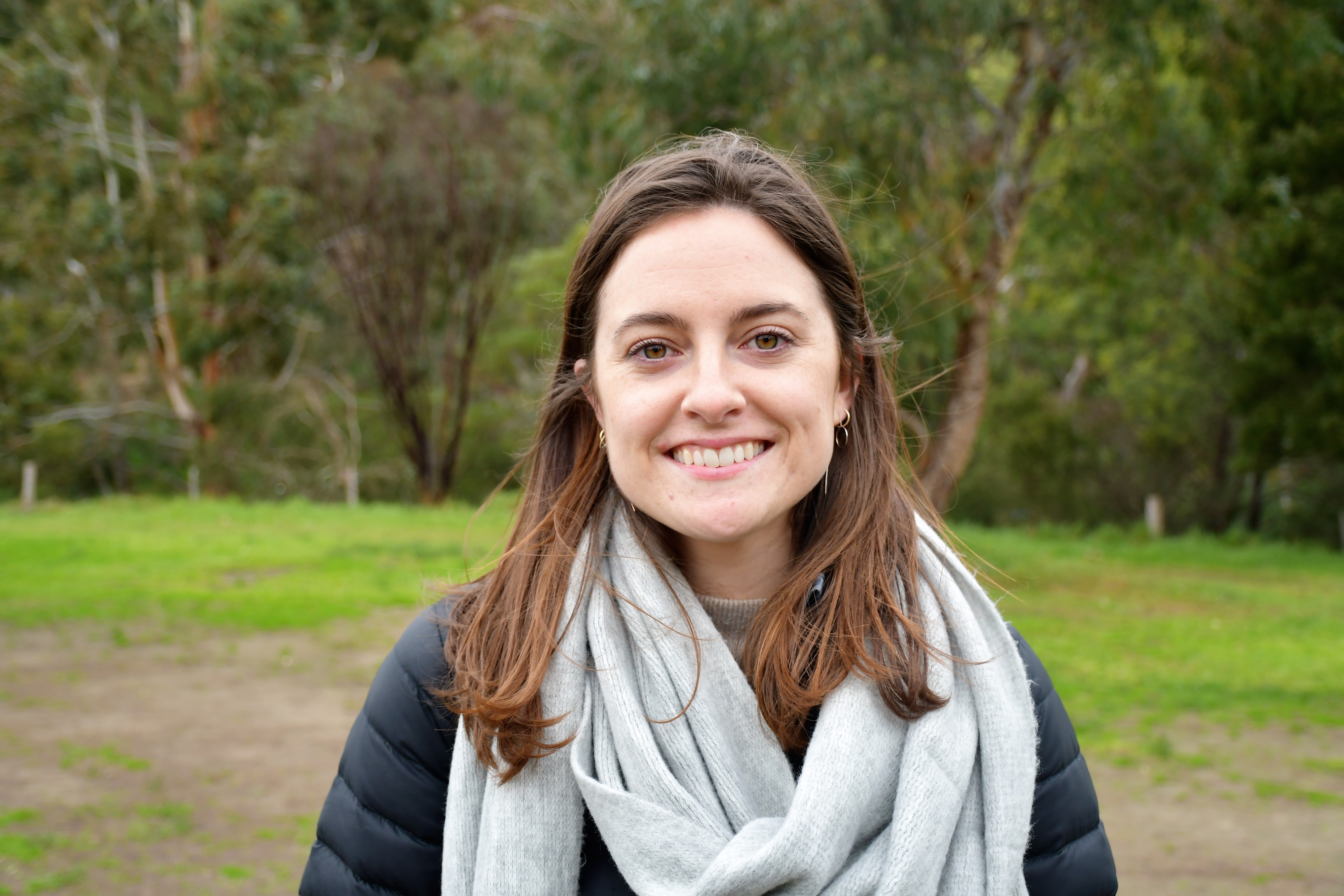 We'd like to introduce you to Neysa Charlton, who joins Concern Australia as After Hours Care and Holiday Program Coordinator for our LiveWires program in Collingwood.
Neysa has taken over from Cynthia Mitchell, who was LiveWires Coordinator for nearly six years. We congratulate Cynthia on her new adventure of motherhood.
Neysa started with LiveWires in early April, with six weeks of handover before Cynthia finished up, giving Neysa plenty of opportunity to get to know the community and her new role.
Tell us about some of the things you've done before joining LiveWires
I did my bachelor of education at Deakin University, then went to India and volunteered at some schools. I've worked in primary schools in Melbourne's inner north, and also in the education team with Zoos Victoria, teaching primary and secondary students about sustainability and conservation. I volunteered with youth programs for a number of years (Helping Hoops) and earlier this year I began working with Hotham Mission as their part-time Youth Programs Coordinator, working with children living in housing estates in North Melbourne, Kensington and Flemington.

Tell us about your role as LiveWires Coordinator
I coordinate the after-school care and holiday program. Each day is different but I plan, prepare and run the program, which is attended by 30 children living in and around the Collingwood Housing Estate. We provide snacks and dinner for the children and run activities such as arts and crafts, sport, gardening, cooking and other play-based activities.
We partner with various organisations from the City of Yarra to foster strong community connections. I work 2.5 days per week and these hours are spent planning new activities, meeting with partners, exploring program ideas, and planning/running the holiday programs.

Why have you taken on this role?
I have a passion for working with and for young people and seeing them empowered them in all areas of their lives. I have worked alongside youth for more than seven years, with a number of those spent working with people experiencing disadvantage. I love seeing the personal growth, confidence and connectedness these programs can foster, and the privilege of being part of it.
I have volunteered with other organisations running youth programs on housing estates and saw the amazing impacts these programs have on the children and the community. After learning about the amazing work that Concern Australia does, I was inspired to apply for the role.
What do you hope to achieve?
I hope to continue the supportive, engaging, and caring program that we offer in which children feel safe, respected and confident to express themselves, to take risks, and to try new things. I'm driven to be innovative and to continually improve the program and the activities we offer. I also want to continue involving the children in the decision making process, and letting their interests and passions guide the future of the program.

What are some of the fun things you've done with the children since you started in the role?
Every day at LiveWires is fun! The day we went to Aquanation for one of our holiday programs was very special. Some of the young people very rarely get to go swimming, and the pure joy of seeing them enjoying the water and the big water slides was wonderful.
Our Cultivating Communities "Garden Goodness" program allows the children to develop their knowledge and skills in gardening and healthy cooking. Most of the young people don't have a back yard or garden so for many of them it's the first time they're seeing fresh herbs and vegetables, and the amazement in their faces when they see a carrot being pulled out of the ground is priceless!

What are some of the challenges?
Some of these children have complex backgrounds and can have difficulty expressing themselves and their feelings. One of the challenges is helping these children feel safe so they can express themselves and how they're feeling in a space that listens, respects, and supports them. For some of our children, this may be the only place they are able to do this.

Why is LiveWires important for the children of the Housing Estate?
For a lot of these kids it is their back yard, the place they go to play, socialise, have fun and learn. It is a safe space for these kids. They can try new things, take risks, express themselves in a safe and nurturing environment, and get opportunities to have experiences they might not otherwise have access to.

Why are you passionate about children?
I love empowering people to achieve their goals and develop into confident young people who contribute positively to their community!
LiveWires needs your support to continue providing a safe, supportive environment for children living in the Collingwood Public Housing Estate. You can donate here.
Share This Story, Choose Your Platform!