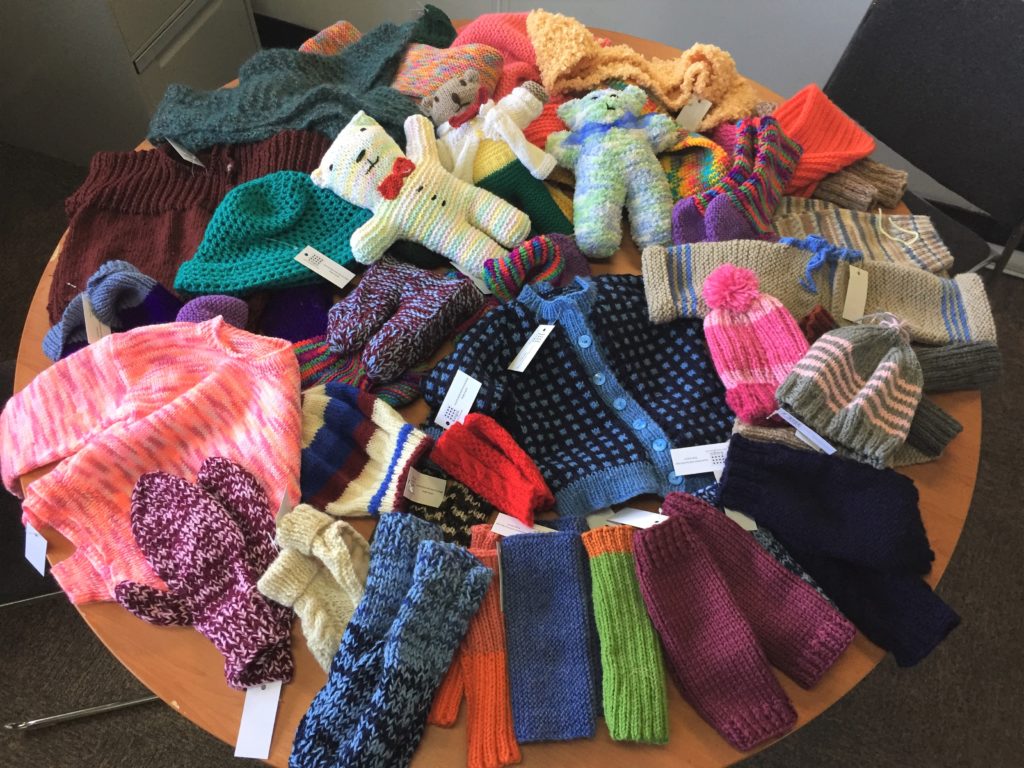 We feel incredibly blessed by some of the generosity shown to us by our partners and supporters. Making a difference for children and young people is very much a team effort.
This month, our friends from kogo (Knit One Give One) gave us three bags of beanies, gloves and scarves to help warm us up and share the love with some of the young people across our programs. These wonderful, hand-made items are pictured above.
Our friends at Kids In Philanthropy cooked up a storm for us. With the help of Otao Kitchen and head chef Dylan, budding philanthropists cooked up 56 curries and 130 coconut and chocolate balls. This food was provided to some of the young people who live in our Inside Out enhanced lead tenant program houses so that they can have a shared meal with their live-in mentors.
Central Melbourne Rotary Club, who already generously give to us at Christmas, and support Steps scholarships that provide hope for the future, have dropped off some bags of clothes, thongs, towels and backpacks for young people in our programs.
If you would like to partner with us and support our work, please get in touch on 03 9470 2972 or email: info@concernaustralia.org.au
Share This Story, Choose Your Platform!