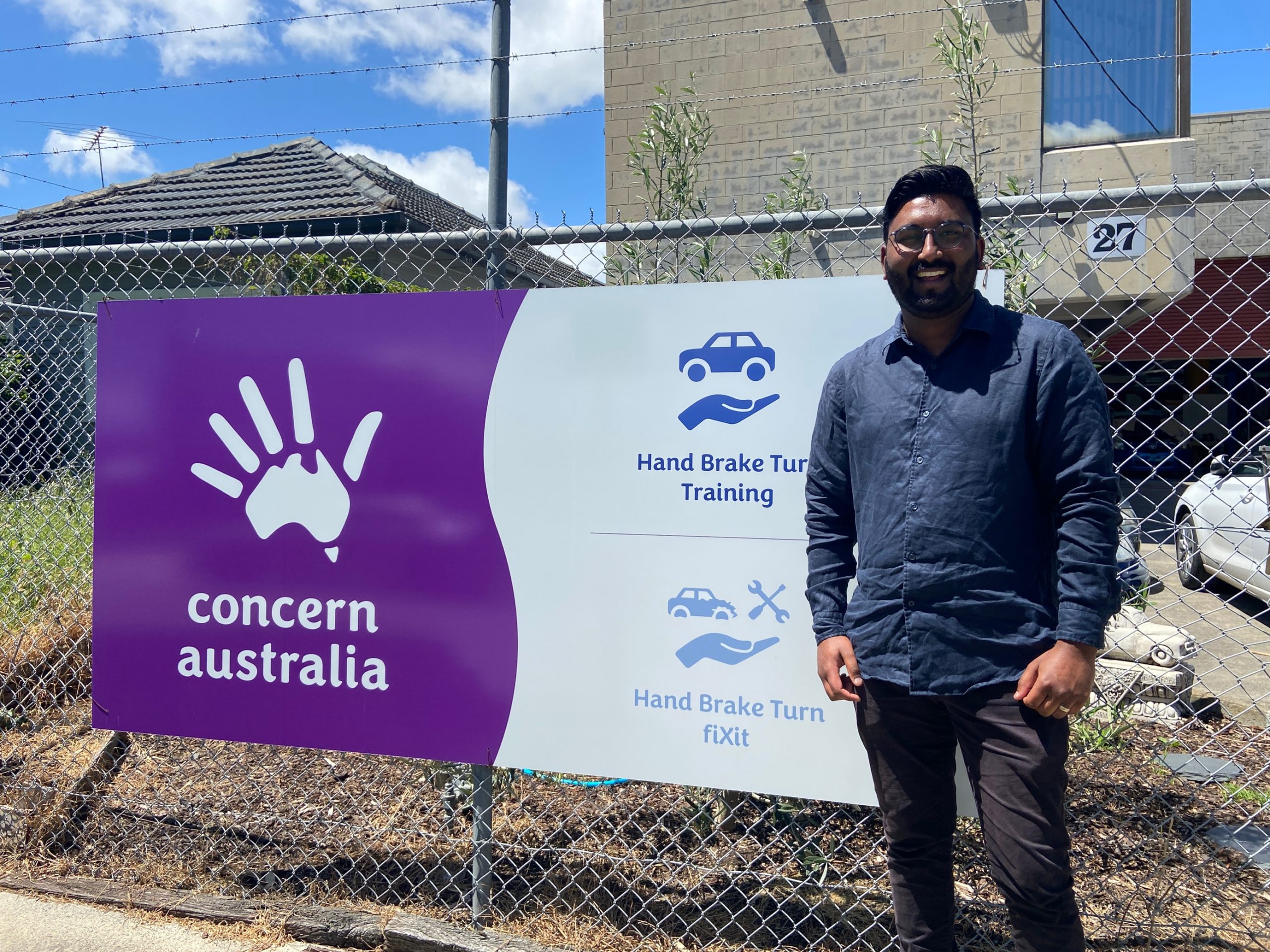 At our recent Annual General Meeting we were thrilled that Hand Brake Turn Coordinator Jonathan Sugumar was awarded the Concern Australia 2021 Pioneer Award.
The Pioneer Award is given to a member of staff who, through their work and commitment to our vision, mission, and values, has demonstrated an exceptional commitment to serving young people and children and has showed outstanding servanthood, integrity and loyalty.  The award was created in 2019 after Rev. Dr John Smith, Founder of Concern Australia passed away, to pay tribute to his memory, his vision and his legacy.
At this year's AGM we celebrated 50 Years of Positive Impact, launching our 2021 Annual report and recognised people in the organisation who have gone above and beyond in their support for disadvantaged young people. Jonathan's humility was paramount when receiving the award sharing,
Before I came to Hand Brake Turn, I was in corporate. Making the move across to CA and making an impact in young people's lives was refreshing and so rewarding. Our whole HBT team strive to come into work and make a difference in our young people's lives. We don't do it for the recognition, so to be nominated by my peers and acknowledged is truly humbling. I am so proud to be part of Concern Australia and the HBT team!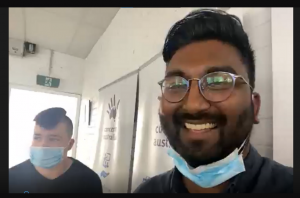 Riley and Jonathan zooming in to our AGM
Jonathan started at Hand Brake Turn about four years ago, and has worked tirelessly since then to support HBT students, establishing trust quickly, and going on to build strong relationships with them.  His peers commented that Jonathan thinks "outside the box" to find innovative and creative ways of serving and developing HBT students' skills who are some of the most at-risk in our community, leading them to be resilient and independent.
Richard Parker, General Manager of Living, Learning and Earning Program congratulated Jonathan's ongoing efforts and shared,
"Jonathan is always available to help and a great asset to the HBT team and Concern Australia. His dedication to the young people who come through the program is fantastic,"
CEO Michelle Crawford praised his passion, devotion and the positive impact he has on young people which she sees in his daily work with young people.
Josh Niclair, HBT Workshop Coordinator shared,
Throughout ongoing  lockdowns in Melbourne, Jonathan orchestrated the team's efforts to motivate and encourage students to engage with HBT online workshops.  This included regularly joining students in the Car Mechanic Simulator, an online virtual workshop that makes learning the basics of mechanics fun and interactive.  He did not have to join these sessions, but came willingly to provide support and encouragement to his colleagues and the students. Jonathan always puts in the extra effort to help support the students, he is also a great colleague to have around. 
John Smith always knew there would be challenges ahead in carrying forth is legacy and the mission of Concern Australia, so when we see people like Jonathan going above and beyond to support at-risk young people, he speaks directly to the John's wish in the years before his passing:
When the pioneer is gone, those who follow will do more …

                                                                Rev. Dr John Smith, Founder, Concern Australia
If you would like to know more about Hand Brake Turn, check out Mark's story, a graduate from HBT who successfully stepped into full-time employment upon completing the course here: Mark's success – a Hand Brake Turn story
If you're inspired by the impact the Hand Brake Turn program is having on young people like Mark, consider donating to Concern Australia, every dollar goes to support young people just like Riley. It's a great opportunity to make a difference in an at-risk young person's life.
Share This Story, Choose Your Platform!