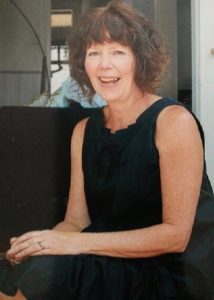 Anita Boulter, a volunteer with our Steps Outreach Service has a strong heart and passion for volunteering.  As a 60 year old mother of two daughters and a son, and with two granddaughters who she helps care for each week, Anita has volunteered throughout her lifetime helping with schools and charities.
Originally from Adelaide, Anita moved to the Dandenong Ranges to work as an interior decorator for 18 years. It was while living in the Hills when Anita first learnt about our Steps Outreach Service. Each year at Mt. Dandenong Primary school where her son attended, they would set up and decorate a Wishing Tree in their foyer. Anne Mitchell, Steps Program Manager, would come and collect the beautifully wrapped gifts that parents and teachers had donated for children experiencing homelessness at Christmas.
So when she moved closer into the City and noticed young people without homes and living on the streets, she was motivated to find a way she could help support their needs.  After years of decorating people's homes, Anita understood the value and importance of creating a warm, welcoming and inviting home for people that expressed their unique personalities.
Anita was available to volunteer in the evenings, so once she successfully joined the Steps team as a volunteer, she starting doing nightly rounds  with the Steps Team around the Melbourne, CBD making connections with young people. Through support and mentoring by staff, Anita came to realise the time that it takes to build relationships and for trust to be developed with each young person.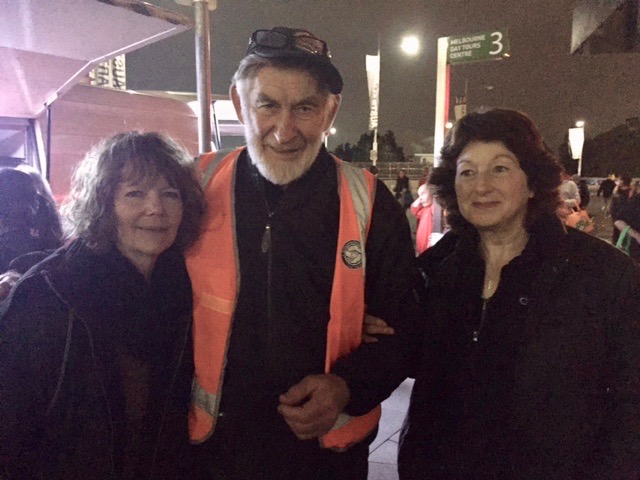 "I learnt it's important to each young person to have someone who listens to them and show a genuine interest in them. My most rewarding experience has been engaging and making personal connections with a young person."
Over the past couple of years she has developed good rapport with a young woman who has found a home down the road from her place. They regularly communicate over the phone, and she visits her house to chat and help out on a practical level. This has included taking her out shopping and helping to clean, support and create a warm home environment.
"The Steps Outreach Service Team have been so fabulous and lovely. They are so accepting, gentle, compassionate, kind, and warm. These are such important traits to have when we work with people with complex needs and issues. I have never once seen them impatient."
We are so thankful to Anita Boulter for her incredible service to young people experiencing homelessness throughout Melbourne and helping them to set up and create warm homes for themselves. Anita is making a real difference in their lives.
Thank you from all of us at Concern Australia.
Share This Story, Choose Your Platform!