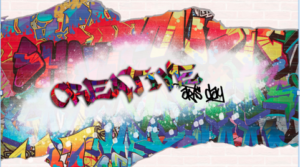 We were thrilled to hold a Creative Arts Day on 27 June 2018 for LiveWires participants, families and local community members. Thanks to generous support from our sponsors ANZ Staff Foundation and CUA Bank we were able to run two expressive arts projects.
Our HipHopHope project, in partnership with Hip Hop artist Izzy Brown from the United Struggle Project, was a songwriting and music production class run every Tuesday of the term. As part of our Umoja (meaning Unity) project, Carolyn Tucker, our LiveWires Expressive Arts Coordinator, helped lead weaving classes every Wednesday to celebrate and acknowledge the many diverse cultures that take part in our program.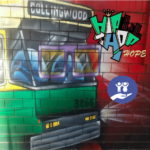 We launched the HipHopHope DVD of all six children's music videos, alongside the weaved bags and weaving circles that children had created. The day was filled with fun as everyone participated in our LiveWires photo booth and enjoyed delicious cultural party food donated from Fareshare. Children signed community members DVDs and members shared how proud they were of the children. Pictured above is a boy who also won the lucky door prize giveaway and was stoked to take home his gift.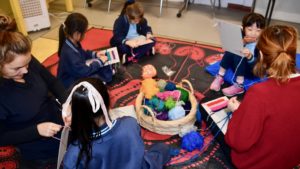 Our expressive arts projects helped children express themselves in a fun new way. Children were curious and a bit timid in the beginning, but after a while came out of their shell and worked together as they danced on film and created new lyrics. During the weaving classes, Carolyn would play music from across the globe and each child would guess about where the music originated from.
If you're interested in watching the HipHopHope music videos purchase the DVD now for ONLY $10. 100% of funds raised will go directly back into supporting LiveWires and our projects.
Share This Story, Choose Your Platform!