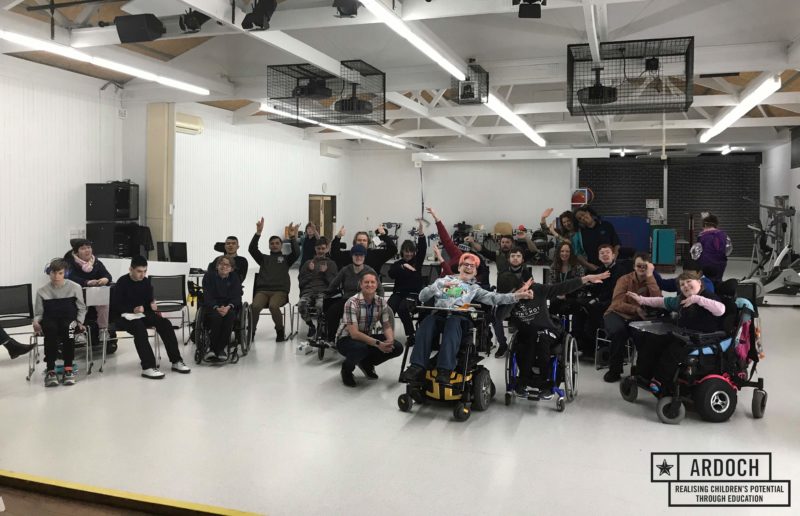 Pictured: Frankston students learning valuable life lessons. 
We continue to seek opportunities to reach more schools through our Values for Life program to influence the next generation of young people with positive pro-social values. We were excited to develop a new partnership with the Ardoch Youth Foundation to reach another 10 schools across Melbourne including Sunshine, Rockbank, Seaford, Frankston, Dandenong and Geelong.
Ardoch is a children's education charity focused on improving educational outcomes for children and young people in disadvantaged communities in highest need of educational support. Through their Broadening Horizons Program, they partner alongside schools and early years services to deliver tailored education support programs that aim to increase engagement in education, build aspirations, enhance learning outcomes and increase the confidence of children.
Ardoch reached out early this year seeking to learn more about Values for Life and whether a partnership could be formed to meet our mutual aims. We agreed this would be a great opportunity for us to work together with their partner schools to deliver seminars to address wellbeing issues and topics relevant for them.
This practical support has been incredibly beneficial for Ardoch's partner schools who needed specialised workshops to help their students learn and think about topics on resilience, cyber-safety, anti-bullying, leadership, and friendships. Values for Life delivered 12 wellbeing workshops to 914 students in 10 of Ardoch's partner schools over four days.
Across the 12 wellbeing workshops Values for Life asked teachers to provide feedback on the information they provided, how well they presented, relevance of multimedia, activities played, and stories shared. The feedback was an overwhelming sense of gratitude with seminars receiving a 99.4% approving rating across all the schools.
In a recent visit to Nepean School, Values for Life presenter Tim Powell delivered two workshops to 25 primary and secondary students teaching two workshops on cyber-bullying and resilience. He taught on:
the advantages and disadvantaged of using technology to communicate,
importance of setting rules on what to share and with whom
thinking carefully and to taking ownership when sending photos or making posts
what to do or how to cope if they or someone they know are struggling with something or experiencing cyber-bullying
keeping issues and hardships in perspective
strategies on how to maintain a healthy life balance, particularly with the influence of social media and online gaming.
Several students gave positive feedback at the end showing they had understood and benefited from the workshop. Michelene Keyte, the school's Wellbeing Officer exclaimed, "Students were all so engaged for the whole 60 minutes!!! The YouTube clips from the program really grabbed the boys attention – I am busy looking them up now!"
We received feedback from other school teachers stating we had 'great energy,' 'were extremely engaging,' 'humorous,' 'child-focused,' 'relevant,' 'pitched at an appropriate level,' 'content was perfect and fit into current curriculum and wellbeing programs.'
We continue to feel encouraged by such positive responses and grateful for the opportunity to work within schools, helping young people overcome or cope with challenges and equipping them with resilience and confidence.
Share This Story, Choose Your Platform!