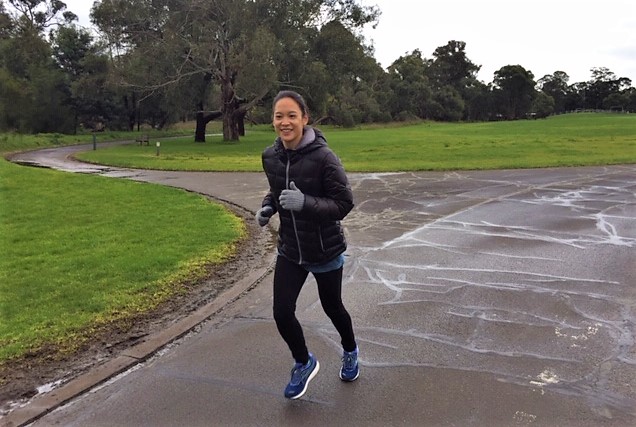 Pictured: Steps Outreach Service Youth Worker Grace Baulch out on the track over the weekend. 
Concern Australia's Steps Outreach Service team will continue to support young people experiencing homelessness thanks to the incredible fundraising efforts of our Run Melbourne team and the generous donors who have supported them this year.
To find out how Run Melbourne went and hear how young people are coping during the pandemic, tune in tonight to Community Heart on 98.9 North West FM to hear Steps team members Anne and Grace chatting with Mark Watt and Paul Coory.
With the COVID-19 pandemic causing Run Melbourne to go virtual this year, our 13 team members were forced to complete their kilometres in disparate locations across the state over the past week. From laps around Lake Wendouree in Ballarat to Sandhurst in the south-east of metropolitan Melbourne, our dedicated team hit the track in appropriately physically distanced ways to encourage their supporters to donate.
And their efforts were truly remarkable. Fundraising is tough at the moment, but it's even tougher for the young people who feel isolated and scared. The team had a fundraising target of $20,000 – by the end of the weekend, the total was sitting just under that figure, with almost $19,500 raised.
"We have been so moved by the dedication of our Steps for Youth Homelessness team members, and the generosity of everyone who has donated," said Steps Outreach Service manager Anne Mitchell.
"We just weren't sure what was going to happen this year. Run Melbourne is such an important part of ensuring we have the funds to keep supporting young people, and they need us more than ever.
"We're overwhelmed by the love, generosity and support so many people have shown at this time, and it will make a huge difference for the young people who are doing it tough during this pandemic."
There were some seriously impressive outcomes from our team's efforts this year, including:
Steps Outreach Service Youth Worker Grace Baulch placing number 1 on the overall Run Melbourne fundraising leaderboard, with $12,200 raised
Grace also recorded as the fifth-fastest female runner in the 10km distance category, with a time of 51.05 minutes.
The Steps for Youth Homelessness team placing second on the overall Run Melbourne teams fundraising leaderboard.
View the Run Melbourne fundraising leaderboards.
We'd like to take this opportunity to thank our corporate supporters Currie & Brown, the Rotary Northside club, and more for joining us in our efforts this year – it means so much to us
You can still donate to encourage the team and enable Steps to keep supporting
young people experiencing homelessness.
Every dollar makes a difference. Please donate if you can. 
Hear firsthand from Steps Outreach Service team members Grace and Anne on the radio
You can find out more about how the Steps Outreach Service is supporting young people during the COVID-19 crisis tonight from 7pm to 8pm on the Community Heart radio program, when Paul Coory and Mark Watt will interview Steps team members Anne Mitchell and Grace Baulch.
You can listen to the interview a number of ways:
🖥 Facebook Live at www.facebook.com/com989heart
📲 Tunein.com
🎙 98.9 North West FM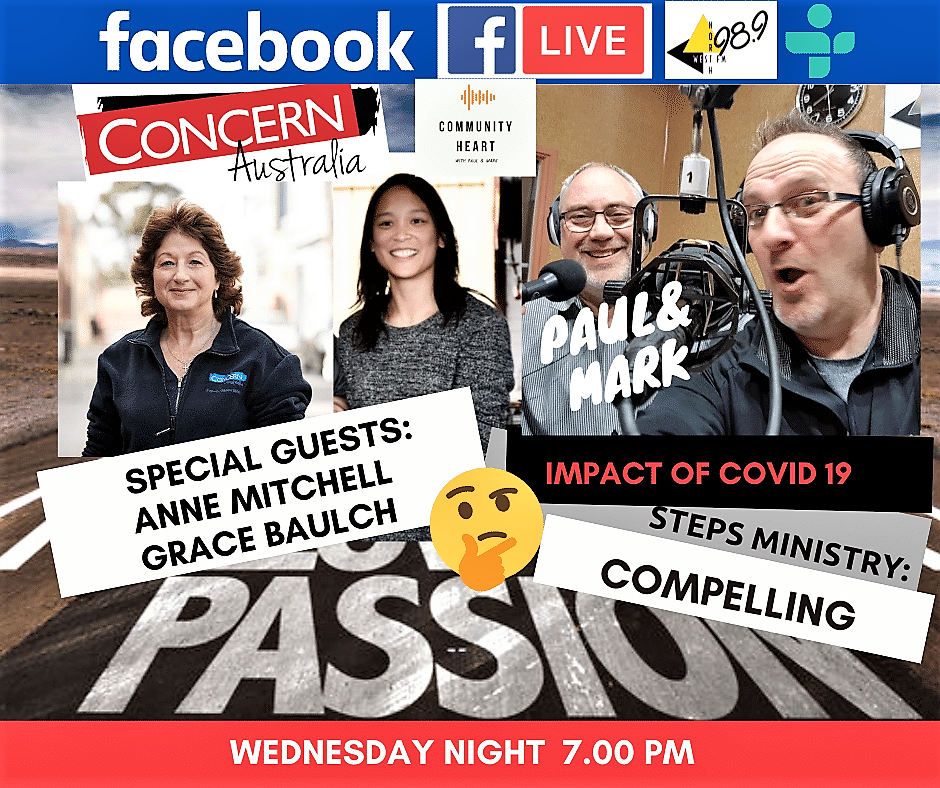 Share This Story, Choose Your Platform!