They say that it takes 21 days to form a habit… So let's create a habit together and re-ignite our New Years resolutions – all while supporting a great cause!
Are you a fitness fanatic, keen cyclist or avid runner? Or are you like the majority of us and just want to be accountable by getting your daily steps in? No matter your fitness level, any effort makes a significant difference in the lives of the at-risk and disadvantaged young people that we work with. Start today for only $70!
Days Until the Challenge Begins
Participants Already Registered
Our Total Step Goal to Complete as a Group
Total Challenge Fundraising Goal
How does it work?
No matter your fitness preference, you can make a difference! For 21 days, simply keep track of your workouts however you see fit (Apple Watch, Garmin, or even just record how long you are completing the activity for), then complete your log via the participant portal and we will convert your activity into steps for you! You can log your activity as often as you like but do keep in mind, the leader board will be refreshed throughout the day, so you will want to keep us updated daily in order to stay on top! Our goal is to reach 1 MILLION steps amongst all participants during these 21 days, and raise $20,000.
Spread the word so that you can raise as much as possible! Get your co-workers involved, make participation mandatory at your workplace (just kidding… kind of), tell your cousins, get creative. Also make sure to share the supplied assets on your socials to keep your network informed and encourage them to donate or get moving too. You don't have to wait until the 21 days begin on 13th Feb… start your fundraising now and continue right through until the challenge concludes on March 5th.
The leader board below will keep track of the top fundraisers and top movers because after all, isn't everything a competition?
Now, the single most important part… the top fundraiser will receive a small gift pack from Concern Australia! Sign-up now and start fundraising!
Key Information
When: Mon 13th Feb – Sun 5th March (21 days)
Where: Virtual!
Registration Cost: $70 per person
How to Register: Click on the 'Sign-Up for the Challenge' tab below
Enquiries: email holly.ambrosino@concernaustralia.org.au
Challenge Progress & Leader Boards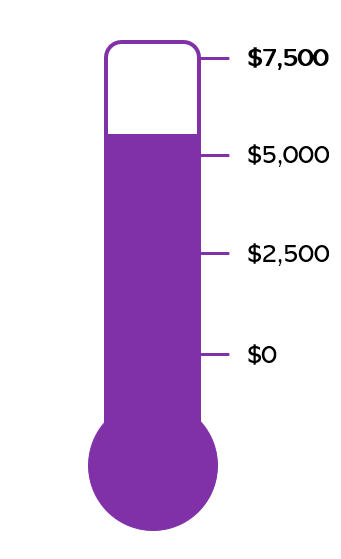 Top Challenge Fundraisers…
1. Jane | Business | $890

2. John | Business | $326

3. Benjamin | Business | $123

4. Hayley | Business | $109

5. Rikki | Business | $92

6. Leonard | Business | $90

7. Susie | Business | $87
1. Jane | Business | 30,000 steps

2. John | Business | 28,596 steps

3. Benjamin | Business | 27,324 steps

4. Hayley | Business | 15,987 steps

5. Rikki | Business | 12,700 steps

6. Leonard | Business | 10,327 steps

7. Susie | Business | 4,765 steps