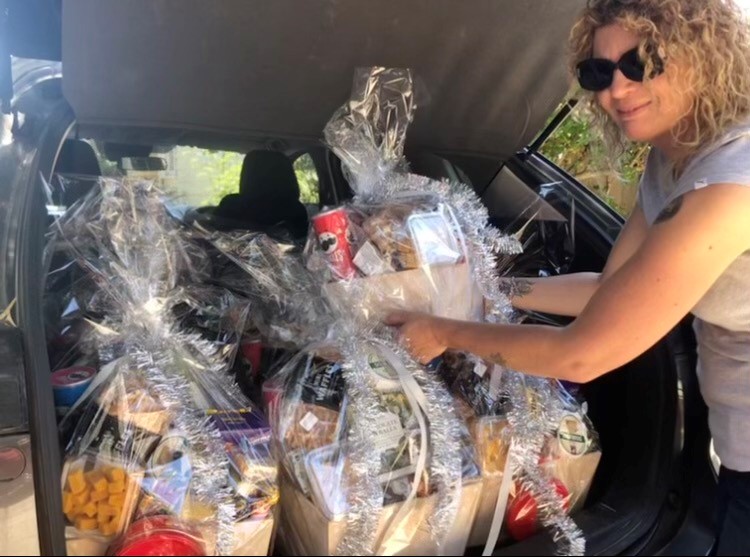 We're back and have hit the ground running with a number of exciting partnerships and projects that will make a big difference to the lives of young people doing it tough this year. We can't wait.
However, we didn't want to pass up the opportunity on our return to highlight the thoughtful generosity of a couple of our partners.
Together Financial provided funds to create beautiful, yummy Christmas hampers for the young people living in our Inside Out homes in the lead up to Christmas. Hampers were also provided to young people experiencing homelessness supported through Concern Australia's Steps Outreach Service.
The hampers went down a treat, boosted young people's spirits over the holiday season and reminded each of them that there are people in the community who care.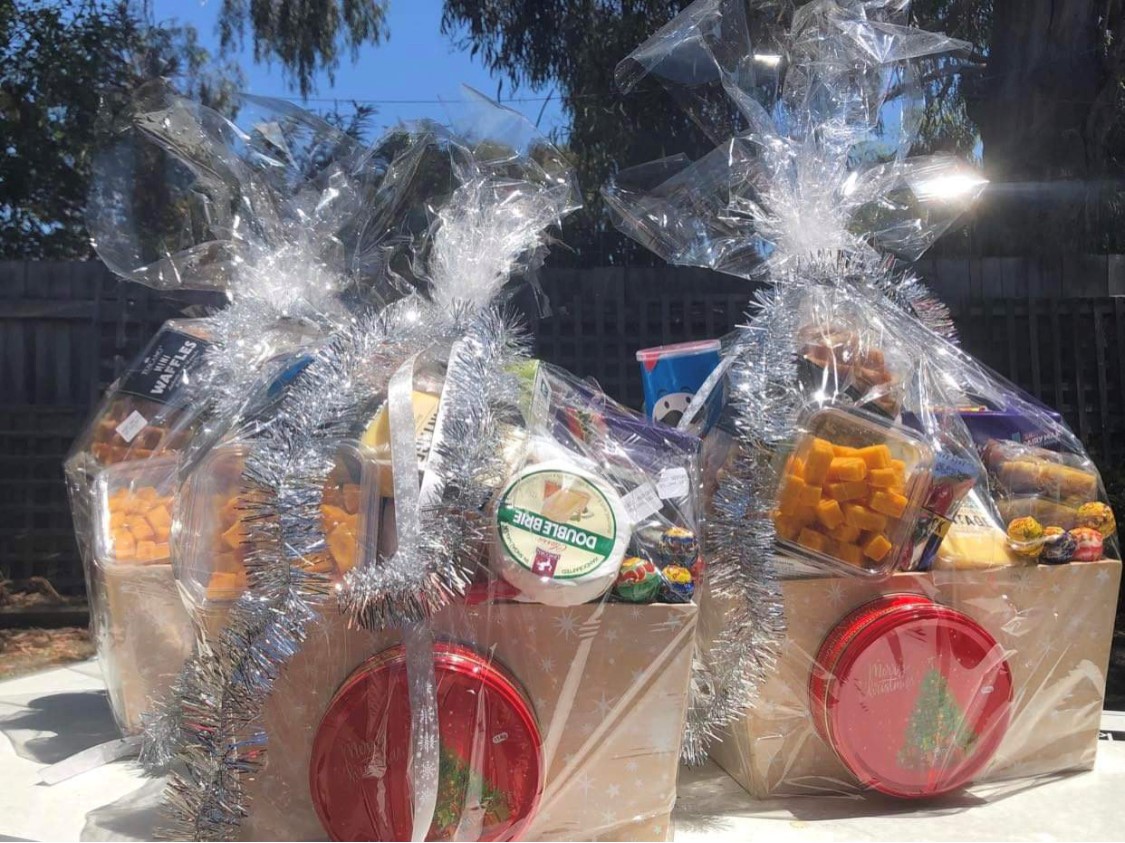 It is not the first time that Together Financial support our programs, Kris Faife, Co-founder says that "we were delighted to provide Christmas hampers for the young people living in the Inside Out homes in the lead up to Christmas. We know it's been so tough in Victoria in 2021, and we just wanted them to know people in the wider community, including the team at Together Financial, we all care, and we hope the small gesture raised their spirits over the Christmas season."
In the lead up to Christmas it was also great to catch up with father and son duo, Ian and Steven Gandel, who paid a visit to our Braybook workshop.
Ian and Steven met with our CEO Michelle Crawford, General Manager of Living Learning and Earning Richard Parker and an excited team of fiXit employees  and Hand Brake Turn (HBT) students. Ian and Steven were keen to learn more about the young people's dreams and aspirations for the future and used the opportunity to share ideas about pathways to employment. Employment that's sustainable and that the young people want to do! Ian and Steven have provided funding to support several employee contracts at fiXit, and we were so touched they wanted to continue their support  over the holiday break.
Steven says that "it was a real privilege to be hosted so warmly by all of the HBT team, and we gained some really invaluable insights about this exciting cause and the life-changing moments that these young people can resonate with and go on to achieve some great things in life.  Thank you immensely for the introduction…… we could have stayed and chatted for hours……. largely about car stories, I'm sure!"
About the Gandel's visit, our CEO Michelle Crawford added:
"From the time spent together in Braybrook and the feedback following their visit to Dandenong, it was clear that our team and the young people really enjoyed the time spent together. We appreciate both Ian and Steven making themselves available to learn more about our work, to listen to the voices of the young people, share their own experience and connect so personally with each person present.

We are looking forward to a future that sees us collaborating in a way that positively impacts the prospects of young people and are excited about what 2022 will bring."
Thanks to everyone who donated to our Christmas Appeal, to support young people like Georgia* and Sam* who were experiencing homelessness. They are both supported in temporary accommodation and receiving ongoing support from our Steps team until we can find them a long-term option.
Christmas is over , but we hope its spirit remains in all of us throughout 2022 and that together, we can place generosity, kindness and joy at the forefront of our endeavors to support disadvantaged young people this year.
Share This Story, Choose Your Platform!