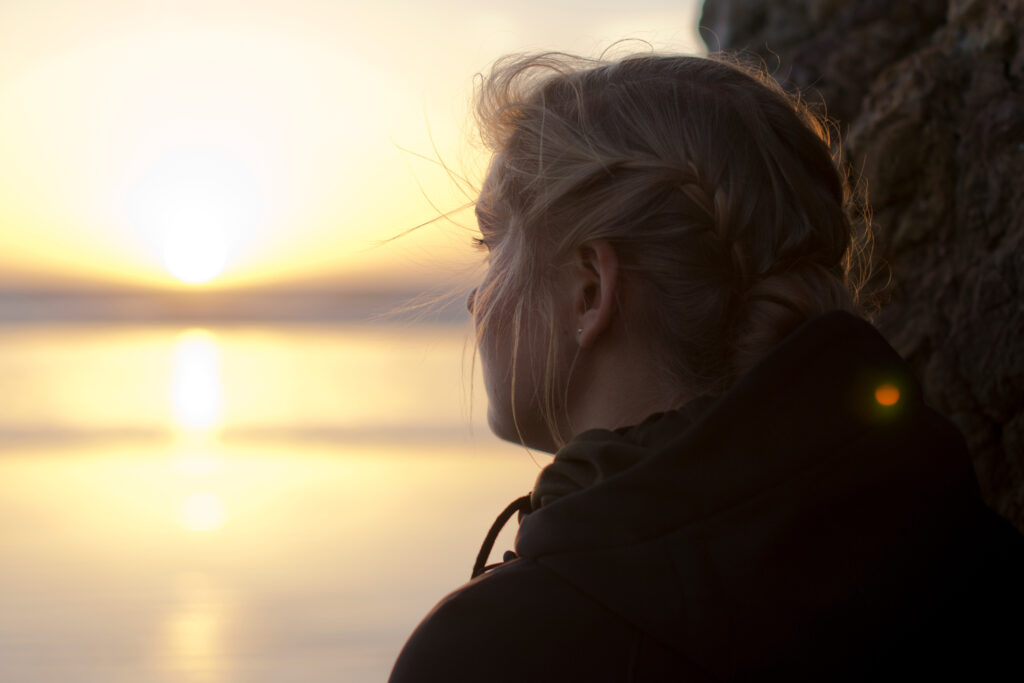 "I don't feel like another kid in the system."
Renee* has lived in six different homes since she was a young girl.
While her parents had always provided well for her, things changed dramatically when her dad left the family. Renee's mum struggled to cope, and frequently left her to fend for herself for up to a week at a time.
Renee started spending more time in her grandparent's care, and over time her life improved. But then her ageing grandparents couldn't continue to support her. Renee's mum was still unable to look after her, and so she began a long cycle of living with other people.
"It all happened in one hit. It felt like I was losing everything. I got taken off mum and went and lived with mum's friends."
Since then, Renee has been part of the Child Protection system and has been placed with a range of family friends and relatives. Moving from house to house meant no consistent relationships that could bring stability to her life, and Renee carried feelings of being rejected and not wanted.
"I didn't feel like I belonged," Renee said. "I was always uneasy at first, but there was not much I could do about it."
Regularly moving meant that Renee attended many schools during this time and unfortunately, missed a lot of school too. Over the past few years Renee has found stability through the support provided by Concern Australia Youth Workers.
Renee is currently living in one of our Inside Out houses, full of potential and preparing for life as an independent adult, supported by our Youth Worker, Rebecca Taggart.
Renee had been living in another home where things had become difficult. She was keen to live independently, but there were plans to place her in another extended family care arrangement.
Rebecca and the Inside Out team saw how much Renee wanted to live independently and eventually found a placement in an Inside Out home where she would be supported by a volunteer live-in mentor, developing experience and life skills for when she finds her own home.
Then the COVID-19 lockdown happened.
Restrictions came into effect before the live-in mentor could move in with Renee, which meant for the first few weeks she was in the house all by herself.
Our Youth Workers had to go above and beyond to stay in touch and support her.
"I was scared at first," says Renee. "I had workers come over, but because of the restrictions they weren't allowed to stay, so I was there by myself. Now I've gotten over that."
Recently the live-in mentor has been able to move in, and Renee feels safer and is looking to a future when she can have her own place.
"I wanted to get used to living independently before I turn 18," Renee said. "This is really to help me to get more independence, as a first step. I want to find my own house, finish my schooling and then have a car, have a job, and see where life takes me.
"Without the support and this opportunity, I think I would have been the one that runs away, does stupid things, and gets involved with the police. I wouldn't be going down the right track if I didn't come here."
It has been so touching to hear Renee talk about our work with her and, in particular, her relationship with her youth worker, Bec.
"Bec's always been there for me. There's never been a time she's said 'no'. Even on weekends, she'll see if I'm OK. I'll definitely be staying in touch with her after I leave the program.
"All the workers from Concern try their hardest. They treat everyone as their family."
The impact of this support was reflected in a Mother's Day card that Renee wrote for Rebecca earlier this year.
"Thank you for always being here when I've needed you. Thank you for being the best worker. Thank you for pushing me when I've needed it. I'm so grateful I've had you in my life and wouldn't have it any other way," she wrote.
It is messages like these that show us how much our care and support means to young people like Renee at such pivotal times in their lives.
Inside Out is just one of our programs that provides hope for the future to vulnerable young people. Renee's story shows the difference that we make together. Thank you for being there for them when they need it.
Share This Story, Choose Your Platform!