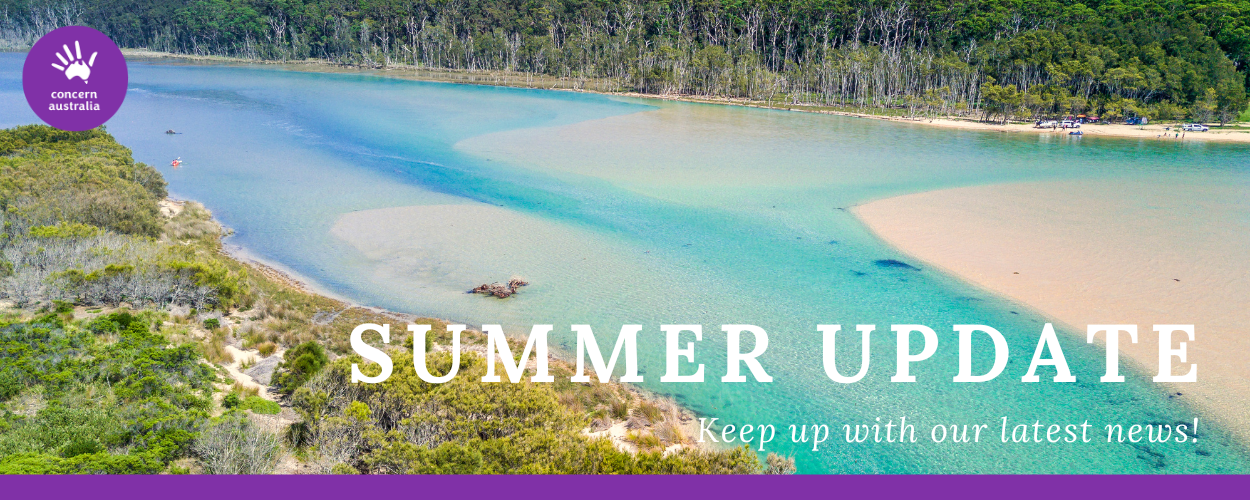 As we begin the New Year with wonderful weather and return to work well-rested, it is my pleasure to provide you with our Summer Newsletter outlining our activities, campaigns, and partnerships highlights from the last few months.
We are incredibly thankful to our generous supporters and partners who helped us continue working for an Australia where at-risk young people have opportunities to enjoy meaningful lives. We had a challenging year, and once again, we proved that together we made a difference positively impacting the lives of the people at our care.
Our Christmas Appeal dedicated to supporting young people experiencing disadvantage is proof that our community knows the value of providing consistent support to those experiencing hardship. We were blessed by the generosity of our donors, even considering the pressures of the rising cost of living and the effects that this had on donations.
We had a busy Christmas season as we partnered with corporate business, individuals, and staff members in order to enhance our impact during a time that is particularly difficult for young people experiencing hardship. For a complete outline of our December activities, please continue reading.
As we begin the month of February, schools are beginning to return – meaning that our Values for Life program will be in full swing. Values for Life provides impactful seminars for primary and secondary schools throughout Australia. Young people are increasingly struggling with many challenges including depression, anxiety, lack of confidence, stress, and the list goes on. Values for Life partners with schools to address these complex situations through engaging and informative schools-based workshops.
If is within your means, we encourage you to support Values for Life or our various other programs by providing a tax-deductible donation.
Enjoy the rest of the gorgeous summer weather.
Much Grace.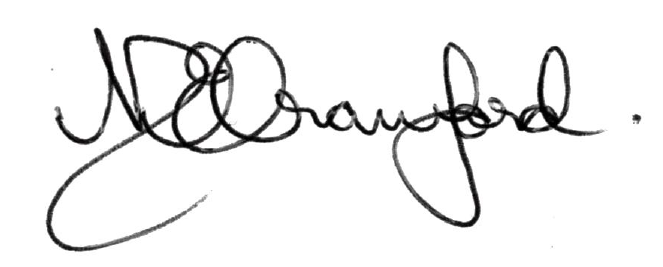 Michelle Crawford
Chief Executive Officer
Concern Australia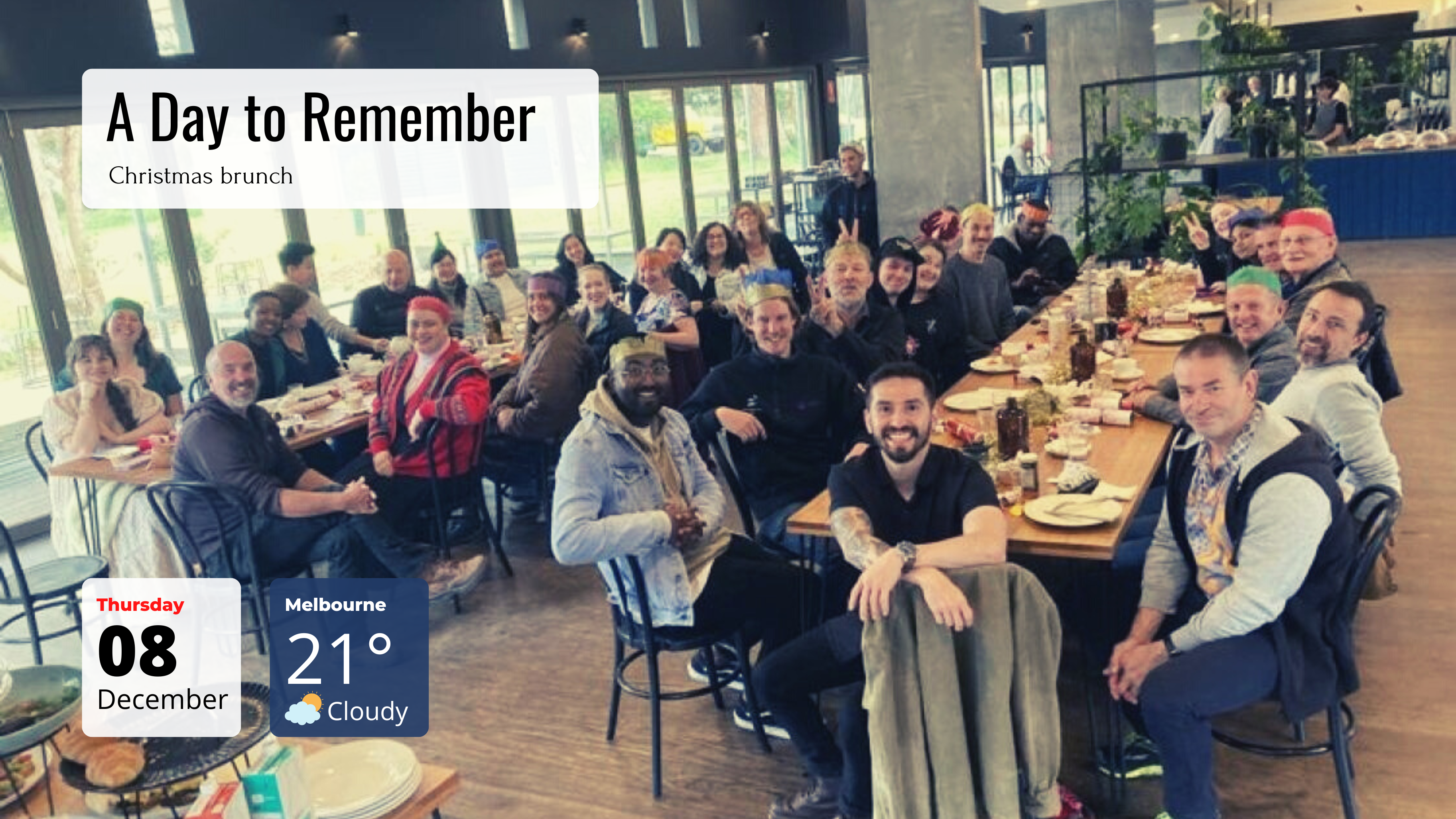 The whole Concern Australia team got together in December to share a lovely Christmas brunch. It was an excellent opportunity to reflect on the year that has been, get into the festive spirit and share many laughs.
Thanks to Rotary Central Melbourne for inviting us to their Annual Christmas Breakfast.
Their ongoing support of our Steps Outreach Service, and through funding the Bernie Gerlinger 'Hope for the Future' scholarships, Rotary Central Melbourne has had a significant impact in the lives of young people experiencing homelessness. read more
Our friends at TAL Adviser participated in workplace giving and a 'Tree of Joy' to raise money and provide Christmas gifts for the disadvantaged young people that we work with. We are incredibly grateful for TAL's generosity, and we look forward to continuing to partner with TAL in future.
During Christmas, Concern Australia CEO, Michelle Crawford and Inside Out Manager Luke Philp joined some of the Oreta and TBTC Melbourne City team to put together Christmas hampers. Filled with essentials, sweet treats, toiletries, and even personal notes from the staff, these hampers were gifted to the disadvantaged young people within our Inside Out program.
Thank you for your support and willingness to make a difference in the lives of at-risk and disadvantaged young people within our communities.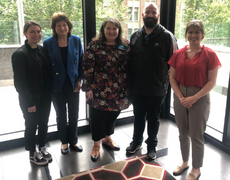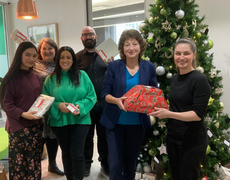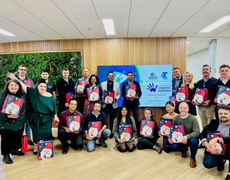 Annual Volunteer Christmas Dinner
Each year, Concern Australia staff have the ability to nominate their peers to receive our Corey Lancaster Volunteer Award – an honor dedicated in memory of the life and service of a dear friend and volunteer of Inside Out. This year, nominations resulted in a tie between Macalister Chaplin (Inside Out Volunteer) and Connor Challenger (Hand Brake Turn Volunteer). Thank you both for the work that you do within our organisation.
Celebrating the festive season
The Concern Australia staff celebrated a faith-based Christmas service at our Sunshine facilities, As a Christian organisation, we ensure that we host a service for all of our staff that wish to attend so that we can join together in reflecting on what this celebration means to us personally.
We were treated to the musical talents of our board chair Jon Ma, who led the group in singing a few carols.
Getting our hands dirty
Concern Australia employees were offered an opportunity to be a student for a day, and go through some of the basic skills that our mechanics team teach young people. It was a great opportunity for a refresher on how to change a tire, check all fluid levels, perform a jump start, and even some at-home car servicing tips! Each participant was even awarded a certificate of completion for their day as an honorary Hand Brake Turn student.