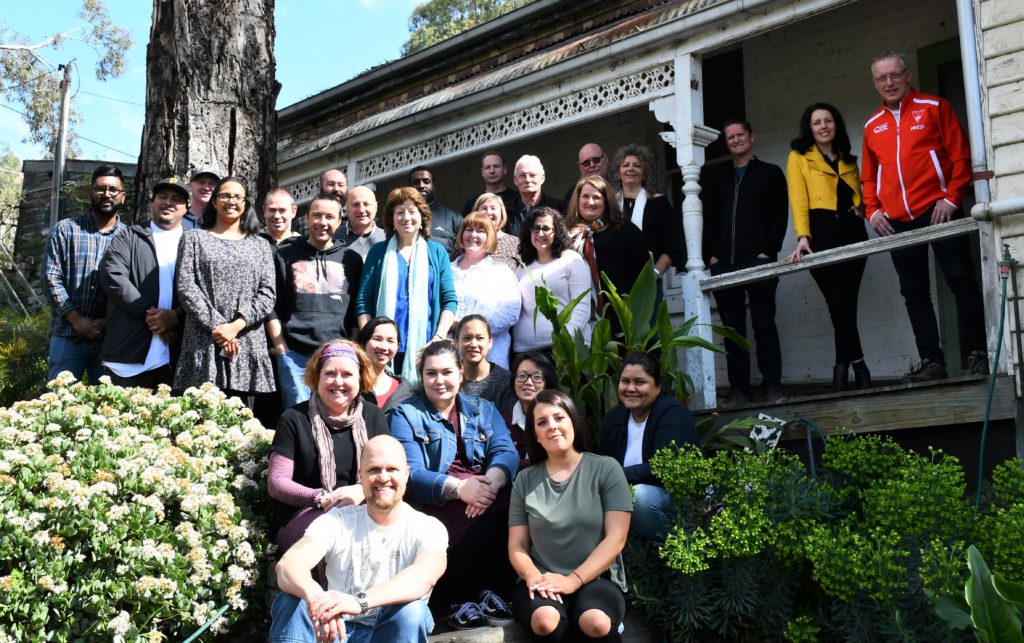 In mid-September, Concern Australia staff from across our diverse programs and sites gathered at Collingwood Children's Farm for a team day to explore themes of diversity, inclusion, belonging and dignity, led by Gregg Morris from Mahana Culture.
We're committed to Concern Australia being a place where staff and the young people we serve can feel safe and have a deep sense of belonging. That's an ongoing task, so we asked Gregg and Mahana to help us along.
Across the day Gregg led us through powerful and thought-provoking discussions.
We were asked to consider times when we have felt like a nobody, and times when we have felt like a somebody, and to explore what leads to this happening.
Together we reflected on the implications of the following quote: "Diversity is having a seat at the table. Inclusion is having a voice. And belonging is having that voice be heard." We discussed the uncomfortable reality that many people have stories that are often not welcomed at the shared table, and what that means for how we do our work at Concern Australia.
Throughout the day, Gregg invited us to learn more about and celebrate our own personal and organisational stories as a pathway to understanding, respecting and including the stories of others.
Staff feedback included the comments:
"The content was very insightful and helpful."
"It was good having a whole day to think about the topic of diversity."
"I very much valued the courage of the organization to take these issues seriously, and giving us the opportunity to start engaging them to build a safer, more inclusive workplace and community service."
Our day with Gregg provided a strong platform for our continued work to ensure that Concern Australia is a place where everybody can belong.
Share This Story, Choose Your Platform!