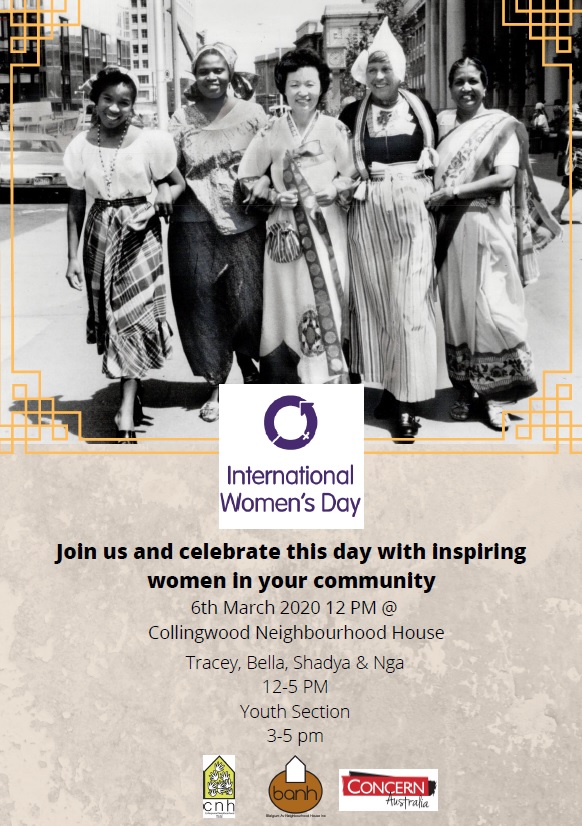 Our LiveWires program is partnering with Collingwood Neighbourhood House to host an early International Women's Day celebration event on Friday, March 6, to honour the women from the Public Housing Estate and hear their diverse and inspiring stories.
Around the world, women and girls face a range of obstacles to an empowered life. That's still true for women and girls across Australia.
For women and girls who live in the Collingwood Public Housing Estate, the obstacles can be harder to overcome.
Some mothers have come from refugee and migrant backgrounds that have been difficult and often traumatic. Other mothers face challenges such as experiences of homelessness, substance use, ongoing housing insecurity, unemployment, being single mothers, and more.
But with support and opportunity, these women can overcome challenges and build families of hope and resilience in which their children, boys and girls, have access to the same opportunities.
Concern Australia has operated LiveWires for 15 years. Like all our programs, LiveWires aims to break down barriers with gender-inclusive activities and role modelling that help to create a gender balanced world and support children and families to overcome the barriers they face.
The program contributes to building children's resilience and enhances their learning and creativity. LiveWires provides healthy meals, creative and expressive outlets, recreational and sports activities, play-based approaches to numeracy and literacy, and leadership peer programs. We support the children by providing them with opportunities to regulate their emotions, feel safe and create avenues for improved trust.
The program also provides free after-school and holiday care for mums and dads on low incomes, giving them the opportunity to work or have a break. LiveWires also gives women the opportunity to connect and build supportive community around regular LiveWires activities and special events. It's helping women and girls develop the skills, experience, connections and resilience they need to overcome the obstacles they face on a daily basis.
At last year's International Women's Day event, we heard from Farzana – who came from Afghanistan to Australia as a young adult refugee. She told use how she had to flee her country twice in her short life. She had travelled to three different countries by age 7, started school at 9, and started her own business at 12.
"I have my own family now. Everything I do now, I do to show my daughter what a woman can do," said Farzana. "To show her a woman's strength and to give her belief in herself and her strength and her future.
"We all need to support women. For me that means retraining as a mid-wife to help women give birth. Also being the best mum I can be for Asma, so she can grow up believing in herself and her strength."
We need your help to keep LiveWires going. This International Women's Day, please donate to ensure we can continue to support vulnerable women, children and their families in the Collingwood Public Housing Estate. You can make a secure donation online via our website right now.
We are so grateful for your ongoing support that makes a difference for children and young people across all our programs.
Share This Story, Choose Your Platform!