It is so good to hear that last week our CREWY team (Creating Real Experiences With Youth) took the Hand Brake Turn students on a trip to Werribee Zoo – an amazing opportunity for the young people to get up close with ostriches, elephants, lions and reptiles… a well deserved experience!
For many of the young attendees, this was their first time at the Zoo, and clearly, one of the most important reasons why we run CREWY.
CREWY was established in 2020, and emerged as an amazing initiative created by our youth workers to provide fun excursions and activities for young people that they would otherwise be unable to access. The project caters to the young people within our care who predominantly miss out on family excursions, activities and holidays exploring regional Victoria in all it's beauty.
This is especially important to Aboriginal, Torres Strait Islander young people in our care who have often never experienced connection to the land.
Werribee Zoo… here we go!
It's rewarding to see the enthusiasm of the young people who visited the Werribee Open Range Zoo, this is the second time we've taken the young people to the zoo and it's becoming an annual affair!
The Hand Brake Turn students were grateful for the experience as outings like this one assist them in building up their confidence… We are so proud of what CREWY is achieving.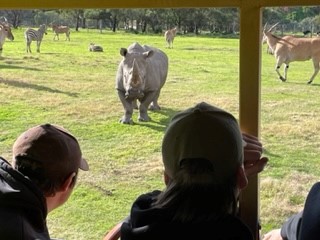 CREWY uses fun adventures/activities to build young people's independence, and awareness of the land as well as creating an escape from the traumatic past that our young people have experienced.
A big shout out to the CREWY team for creating spaces like this one to engage and share with the young people in our care. Thanks for all your passion and dedication CREWY team!
We would also like to thank the City of Greater Dandenong for supporting the CREWY program and for making opportunities like these possible, thanks to a recent grant, we will keep building long lasting memories for the young people at our care.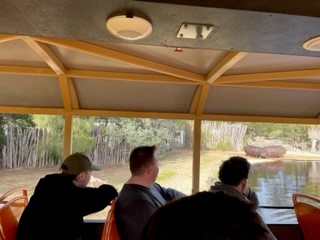 We are always thinking about new ideas and plans for outing and trips in the CREWY team. If you want to learn more and even consider supporting this initiative, you can email us at CREWY@concernaustralia.org.au.