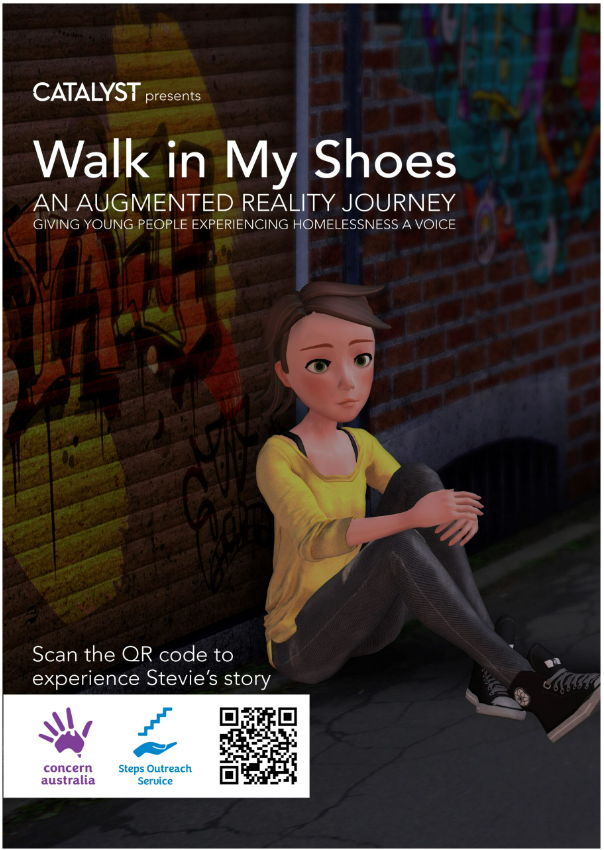 Concern Australia is proud to announce that our program, STEPS Outreach Service, has been selected as one of the finalists nominated for the Auggie Award 2022 in the category of Best Social Impact for its virtual reality experience 'Walk in my Shoes'.
Walk in My Shoes is an engaging Augmented Reality experience, created using real-life testimonies of young people who have experienced homelessness and were supported by the STEPS Outreach Service. Walk in My Shoes provides users with a deep insight into what it is like to be young and homeless, through an animated 3D environment.
You can follow Stevie's story now and check out the technology. If you're on a desktop, click on the poster and scan the QR card with your phone to view her story. Have your headphones ready, and keep the image of the poster in your phone's camera lens the whole time. Tap here to start your experience.
Donations to the STEPS Outreach Program can be made by following the link below…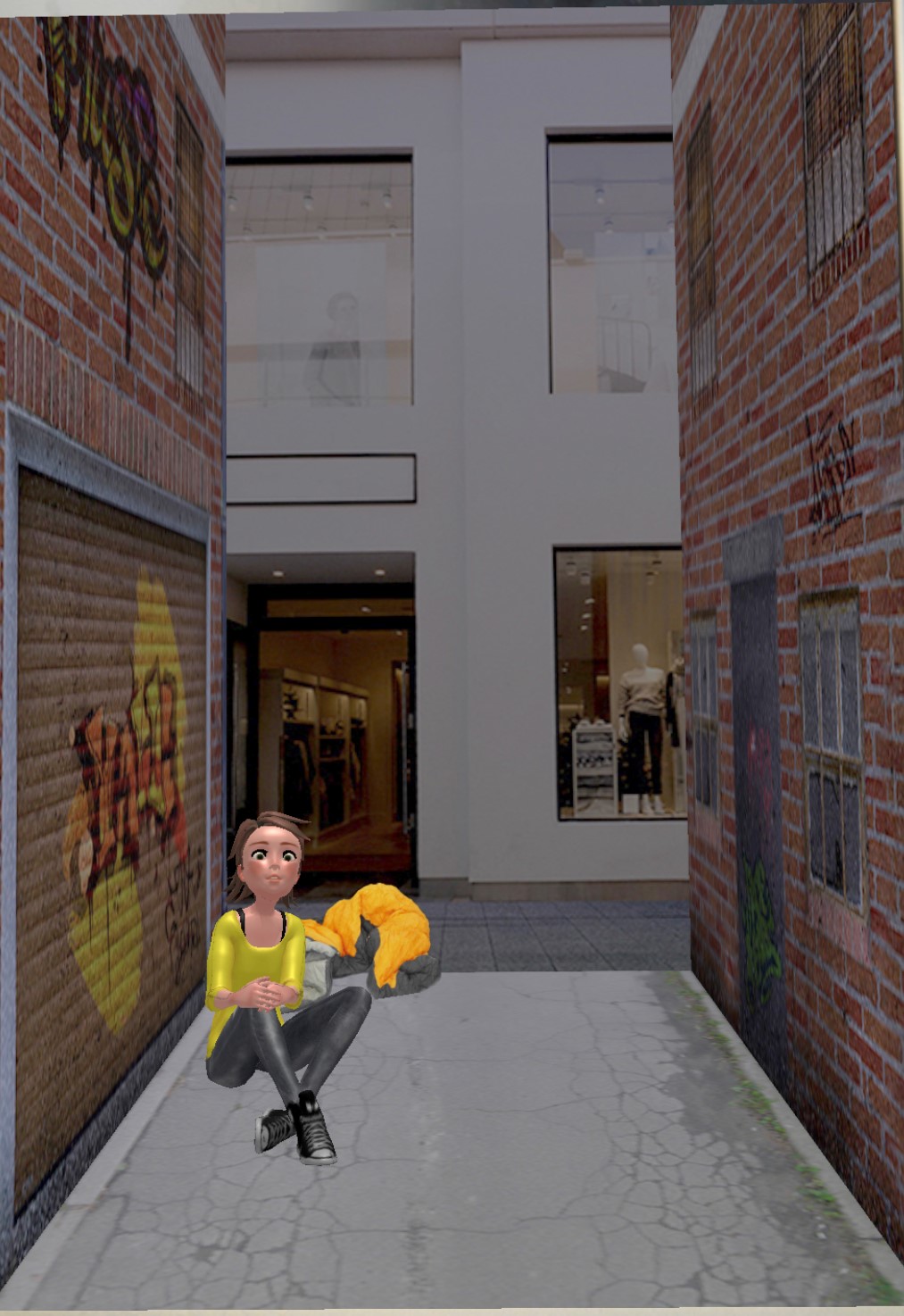 The annual Auggie Awards is the most recognized Augmented Reality and Virtual Reality industry awards in the world. Now in it's 13th year, the Auggies continue to showcase the best of augmented, virtual, and mixed reality projects.
We also extend our congratulations to our partner Catalyst VR for being part of the project and for producing such a wonderful AR experience.
We are eagerly anticipating the results of our nominated AR project, and hope you can join us in cheering for STEPS Outreach Service in the coming weeks.
The ceremony will be held this June 2nd at the AWE in Santa Clara, California.
Share This Story, Choose Your Platform!