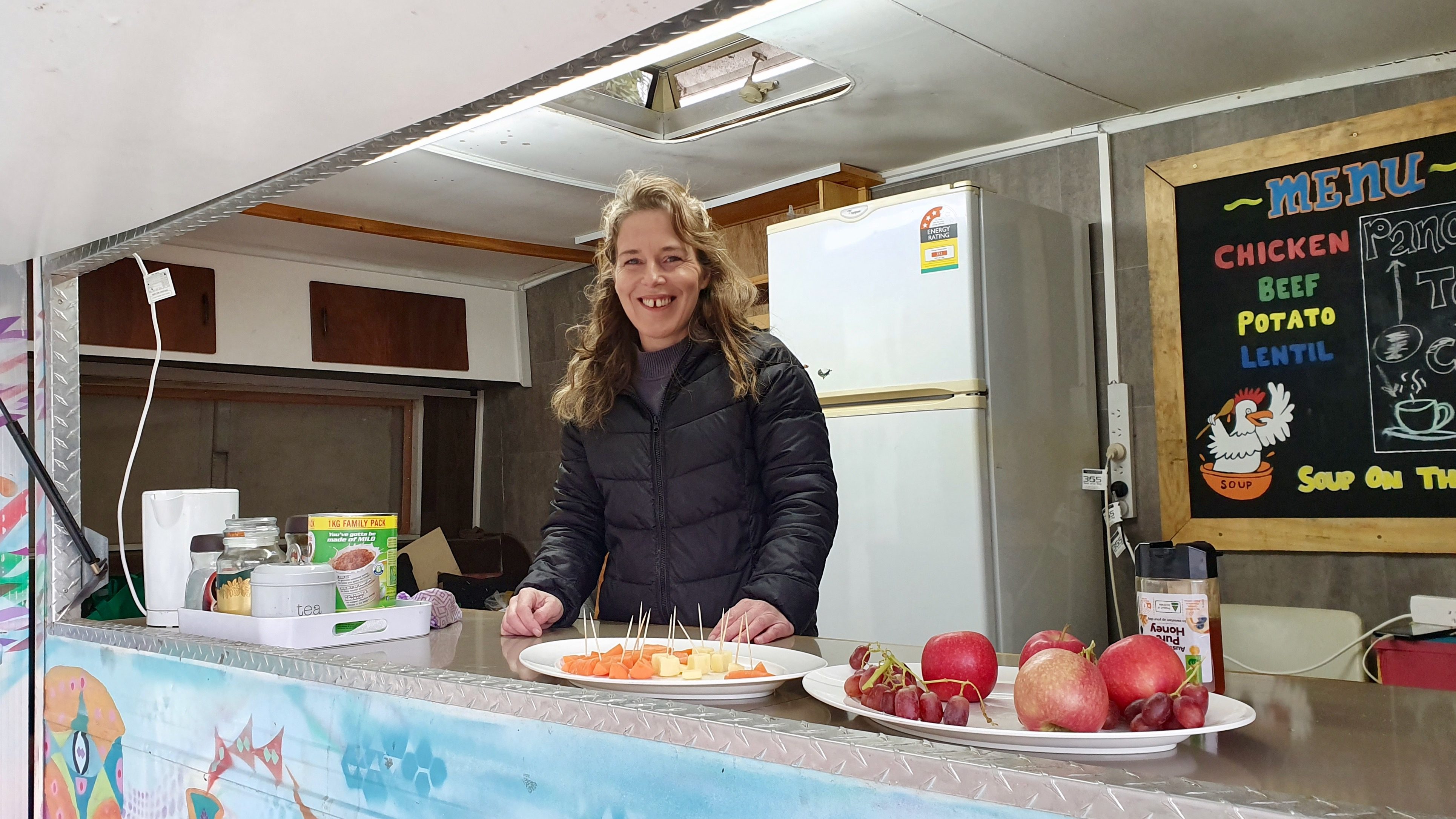 A Mother's love and resilience
We were inspired to hear Sharon's story, a mother of a LiveWires participant, who has faced adversity with strength and resilience. Sharon grew up in Country Victoria, born in Benalla. A lot of her 20s and early 30s was spent travelling and working in a variety of jobs from Officeworks to Nursing.
She moved with her son, Campbell, to Melbourne 5 years ago to re-establish her life, after fleeing from domestic violence. While she was navigating the women's refuge system and her new life in Melbourne, her son's Father passed away, hugely impacting the both of them.
When asked about the joys and challenges of being a mother, Sharon shared:
"I want to, as any mother does, improve my relationship with my son. Being a single mum has been a struggle and can be quite tiring. Our goal is to be a real team so my son can develop and learn to be the best person he can be. If anything happens to me, he is straight onto it, he's developed a protective nature with me.
The joys I find being a mum are the smiles, the laughs, and attempts to be humorous – it's really fun and really cute when they are young. When you can have good conversations and watch them go through their milestones. I value seeing my son be polite and courteous to other people in public."
Sharon moved into the Collingwood Housing Estate 2 years ago. She did not have any family or friends in Melbourne so she sought out ways that she could become more engaged in the local community.
The Collingwood Neighbourhood House helped her find some great community connections, and that is where she heard about LiveWires. When she realised it was a free after hours care program, she was amazed by the massive blessing this was to her. Sharon shared that she has spent many years volunteering and had not been able to secure employment or afford care for her son.
"I used to always see the children playing around downstairs through my window, and I wondered what is this program? I asked a few people some questions – and found out about LiveWires. Everyone had something good to say about it."
Sharon commenced a Certificate IV in Community Services and so while her son was at LiveWires she could take up a student placement opportunity with Drummond Street Services. Another local community member recommended she work out of the Perry Park Caravan and run the pop-up Op Shop. Sharon volunteered with Drummond Street for about 6 months and from this was able to become employed.
"Campbell joining LiveWires was a great blessing, not only is LiveWires right next door to my work, and downstairs from my house – I can drop him off and know that he is in very safe and nurturing environment and that enables me to work until 5pm. I wouldn't be able to do that without LiveWires."
Sharon hopes to finish her studies and start working full time. She hopes to continue working where she lives. "I really believe in this community, if we all encourage others to join in, it will be a really tight and beautiful community with a mix of people from diverse backgrounds."
She has high hopes for her son and his future development as well. Her son currently has some special needs and needs support eating well, listening, dealing with his emotions and being in social situations.
"I look at LiveWires as another way, outside school, that he can participate in group activities, work with others and control his emotions in certain situations. I hope for him to be a really strong, kind and beautiful person."
We are grateful to be able to have the opportunity to work with children during their early stages of development and support them to learn positive social skills and emotional regulation. We know that by working with children in a safe environment where they can learn together, this can have significant long-term benefits for a child and their family.
We are inspired by Sharon's story of strength and her continued heart to grow as a person and develop a strong and healthy connection with her son to support him to receive the most out of his life.
Share This Story, Choose Your Platform!