To commemorate Youth Week, Concern Australia would like to highlight profiles of two inspiring young men.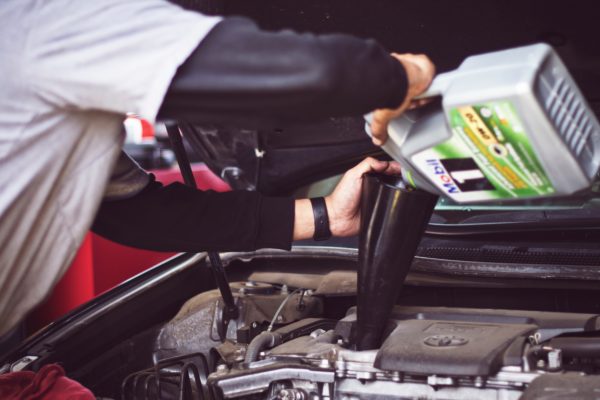 It was a beautiful sunny day when Nathan randomly dropped into Hand Brake Turn to say g'day and have a chat to a couple of his old trainers. We took the opportunity to check in with him about what he thought about the course and how he was going now, nearly two years after doing the course. 
"Hand Brake Turn is one of those places where they are more than happy to give you a hand with anything," said Nathan, as he worked on helping get a dent out of one of our staff member's personal car. 
"I really recommend this place for any type of person, even if they don't have mechanical skills. They teach it to you from the ground up, they don't just show you – they explain why everything is the way it is." 
Nathan first heard about Hand Brake Turn when a couple of his family members encouraged him to apply and work in our mechanic training workshop. He was interested in mechanics, but was also eager to develop his life skills for future work opportunities. From Hand Brake Turn he was able to find employment and he is really enjoying working.
As he recalls what he learnt from the course, "There are so many things I could say, it's intense," said Nathan. He liked how even though it may have been hard to absorb all of the information in a short time, he said he was thankful for the length, "you see the end of the tunnel and learn heaps." Nathan was quite impacted by his trainers and the level of dedication they provided to each student. "They know how to make you more productive with your time and taught me many life long lessons! I learnt a lot of life skills, motor skills, tool recognition, computer programming, verbal skills, and English skills."
Nathan said the most beneficial part of the course was experiencing, "a family feel environment, you don't feel like an outcast, it doesn't matter who you are – you're respected!" He shared how trainers made the workshops enjoyable. Even cleaning up the work bench or car became enjoyable because of the positive work environment. 
The knowledge he gained from the trainers and course helped him purchase a new car suited to his needs. "It also helped me mentally, made me a more mature and stable person. You want to step up your game here."
We're proud of Nathan and all that he learned through our program that helped to prepare him for work.  We love that he continues to make time to pop back in to say hi and stay connected with Hand Brake Turn.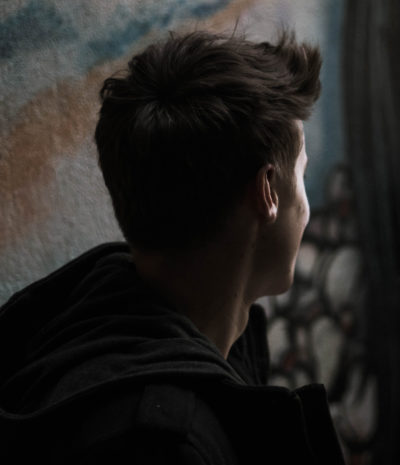 Mick* became involved with Concern Australia in 2017 when we assisted him to move out of residential care and into independent accommodation. His Case Manager assisted him through a Targeted Care Package, which enabled us to provide Mick with flexible and holistic care tailored to his personal needs.
We know many young people who face significant challenges and trauma, so when Mick succeeded at accomplishing his personal goals we celebrated each new achievement. Mick gained employment and study opportunities, attended and received alcohol and other drug counselling, accessed rent assistance, purchased furniture and accessories for his home, learnt independent living skills and successfully achieved his Probationary Drivers Licence.
Mick benefited from the flexibility of our program and targeted care as we had the opportunity to walk alongside him as he transitioned between living in independent accommodation, to living with family, to navigating the homelessness sector and now comfortably living in private shared accommodation for over 6 months. We also supported Mick's* family and offered avenues for reconciliation with Mick by providing them both with guidance and referrals to appropriate services.
Through our support and role modelling over the past couple of years we have seen Mick grow significantly. He has become more mature, responsible, thoughtful and accountable for his actions. At 18 Mick is still figuring out what he wants to do for a career but he is working towards his goals of finding a job he enjoys while saving to purchase a car.
Stories like these serve as a reminder that we must always listen and act with compassion when approaching young people and reinforces the importance of allowing young voices to be heard.
Share This Story, Choose Your Platform!