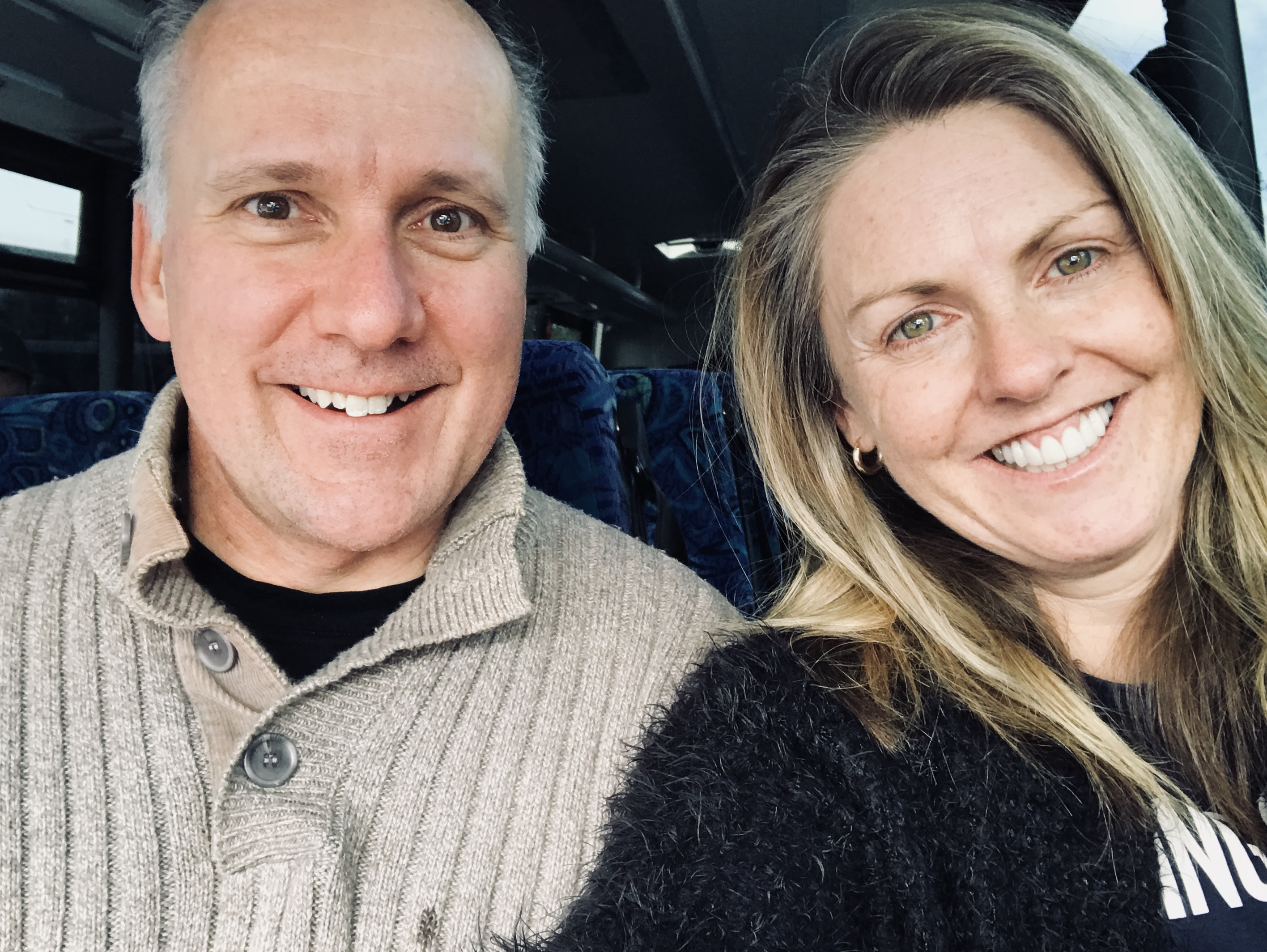 Pictured: Tara Reid next to her husband Stephen. 
As a strong advocate for the welfare of others, Tara has volunteered and been involved with many organisations to support their efforts to meet the needs of those most vulnerable. She has served on the board of Baptist World Aid, been a teacher and mentor of human trafficked survivors at the Freedom Hub Survivor School, and actively fosters retired greyhounds to help them transition to pet life.
Tara was inspired to join the Board of Concern Australia in 2013 when she heard great stories of young lives being impacted and uplifted through our programs. Over the years she has taken on new roles as Secretary and Chair of the Fundraising Committee, utilising her skills as a business consultant with 20 years of business and management experience.
"It is a real privilege to be a part of Concern Australia with genuine staff and volunteers with hearts for doing God's good work and lives being changed for the better," shared Tara.
Being a part of many changes within Concern Australia, she spoke of how she has been blessed by the leadership of our CEO, Michelle Crawford, and wholeheartedly supports her vision, energy and creativity. "I am grateful for her heart and passion to see the love of Jesus on display through Concern Australia. My prayer is to see Concern Australia grow in capacity to care for people, influence Government policy and be known for showing the love of Christ."
When asked what difference her involvement with Concern Australia has made on her life, Tara shared, "It has given me an understanding of what some people experience in life to bring them down and how organisations, like Concern Australia, make a real impact. I would definitely recommend being an Ambassador for Concern Australia because they do a lot with a little."
Thank you Tara for your enthusiasm, dedication and contributions toward Concern Australia's vision and direction. We are blessed by your wonderful insight, knowledge and expertise!
To learn more about how you can get involved in our programs and support the work that we do click here.
Share This Story, Choose Your Platform!