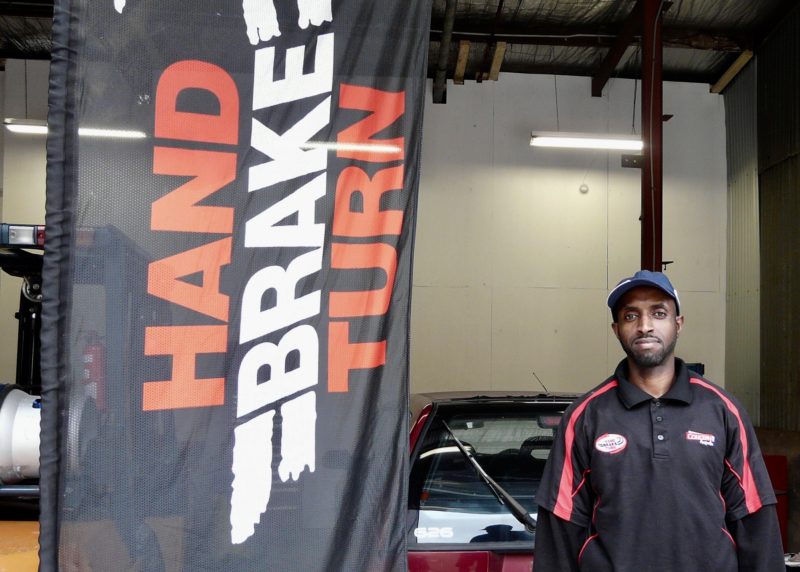 Pictured: Yahye Ali – Hand Brake Turn Workshop Coordinator
We are proud to welcome Yahye Ali to Concern Australia as our new Workshop Coordinator for Hand Brake Turn – North West.
Ali comes with a wealth of automotive experience, having studied automotive engineering in New Zealand, after moving there from Somalia.  Ali has 10 years of industry work experience at Land Rover and Bridgestone. He also has tutored young people in basic computer skills.
When asked what his hopes and dreams for his future were he stated, "I hope to eventually run my own automotive workshop as a mechanic or teach at a local TAFE.
Ali's first task at Concern Australia has largely been to set up the automotive workshop at our new Braybrook office. This has included transporting equipment over from our Dandenong workshop, collating  what we need for the north west set up, and organising where things best fit.
When asked what his first impressions have been working with Concern Australia, he stated, "It's been good, a big change for me, but a great opportunity."
Hand Brake Turn automotive classes start on Tuesday 17 July from our Braybrook site. For more information or to register your interest, please call Ali on 0452 249 454.
We will be having an official opening and launch of our Braybrook office and Hand Brake Turn later this year, so stay tuned for more details.
Share This Story, Choose Your Platform!