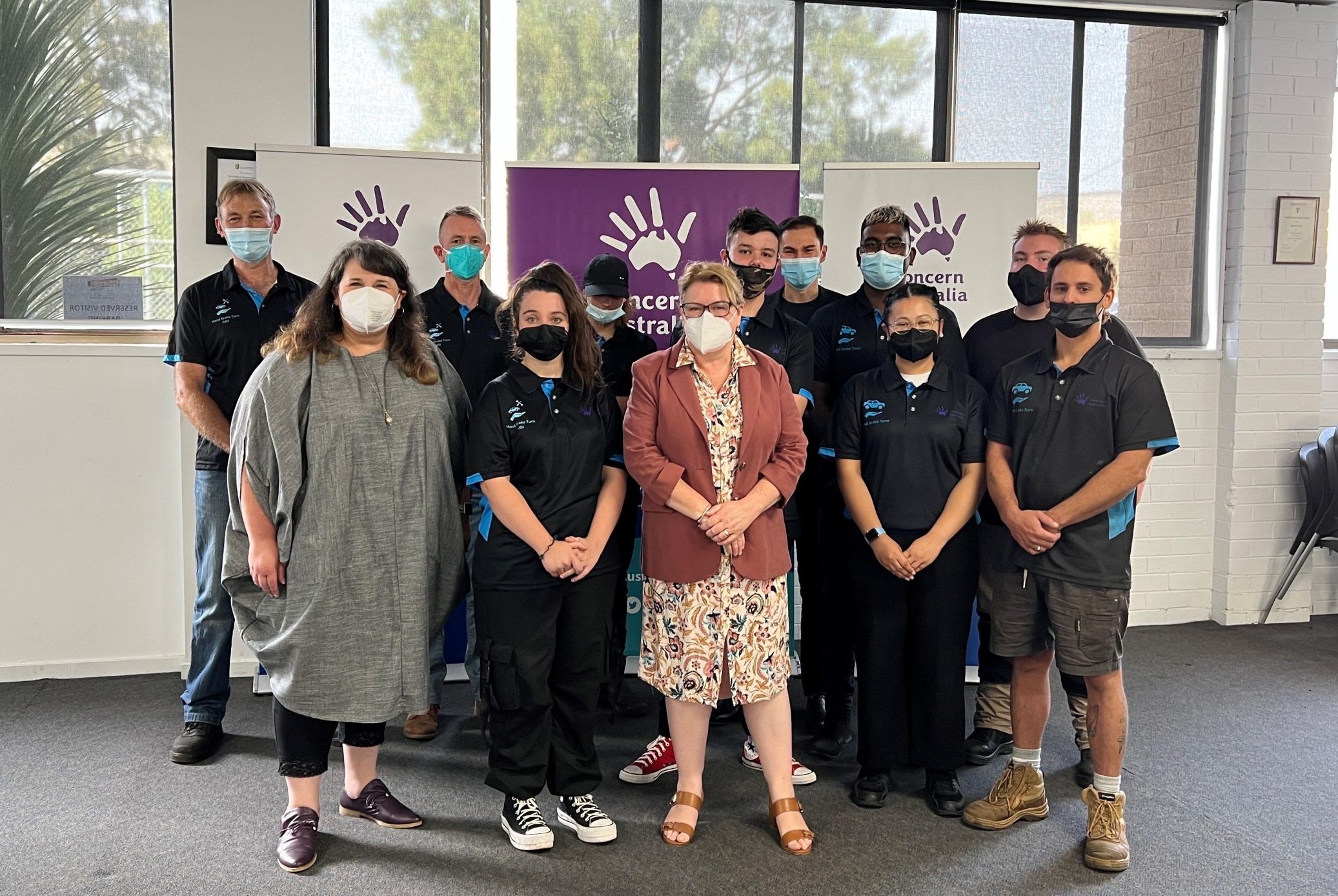 Concern Australia welcomes the latest Victorian Government announcement released by the Premier of Victoria, The Hon. Daniel Andrews, acknowledging our training program Hand Brake Turn and our social enterprise fiXit as pathways to engage disadvantaged young people across Victoria.
Concern Australia will receive $300,000 to expand the Hand Brake Turn Program in the North West region, increasing access and support offered to young people. This funding will further strengthen our ability to provide tailored support to more young people as they transition into education, training, apprenticeships or employment.
Today Concern Australia welcomed the Minister of Crime Prevention, Natalie Hutchins, and key partners to our Braybrook workshop in North West Melbourne. The visit allowed the Minister to meet Hand Brake Turn staff and students along with employees of our fiXit social enterprise. Our guests were able to have a tour of the facilities and chat with AJ and Kevin, two young people who participated in Hand Brake Turn, were employed in our fiXit social enterprise and have recently returned to school to complete their education.
The Minister of Crime Prevention said that "The Hand Brake Turn Program allows young Victorians to channel their interest in cars into something productive, helping to keep their life on the right track."

"The support provided through these programs helps young people build a future through employment, training and education."  
During the visit, AJ and Kevin shared with those present their experience as Hand Brake Turn students, how they felt being part of fiXit and their hopes and dreams for the future.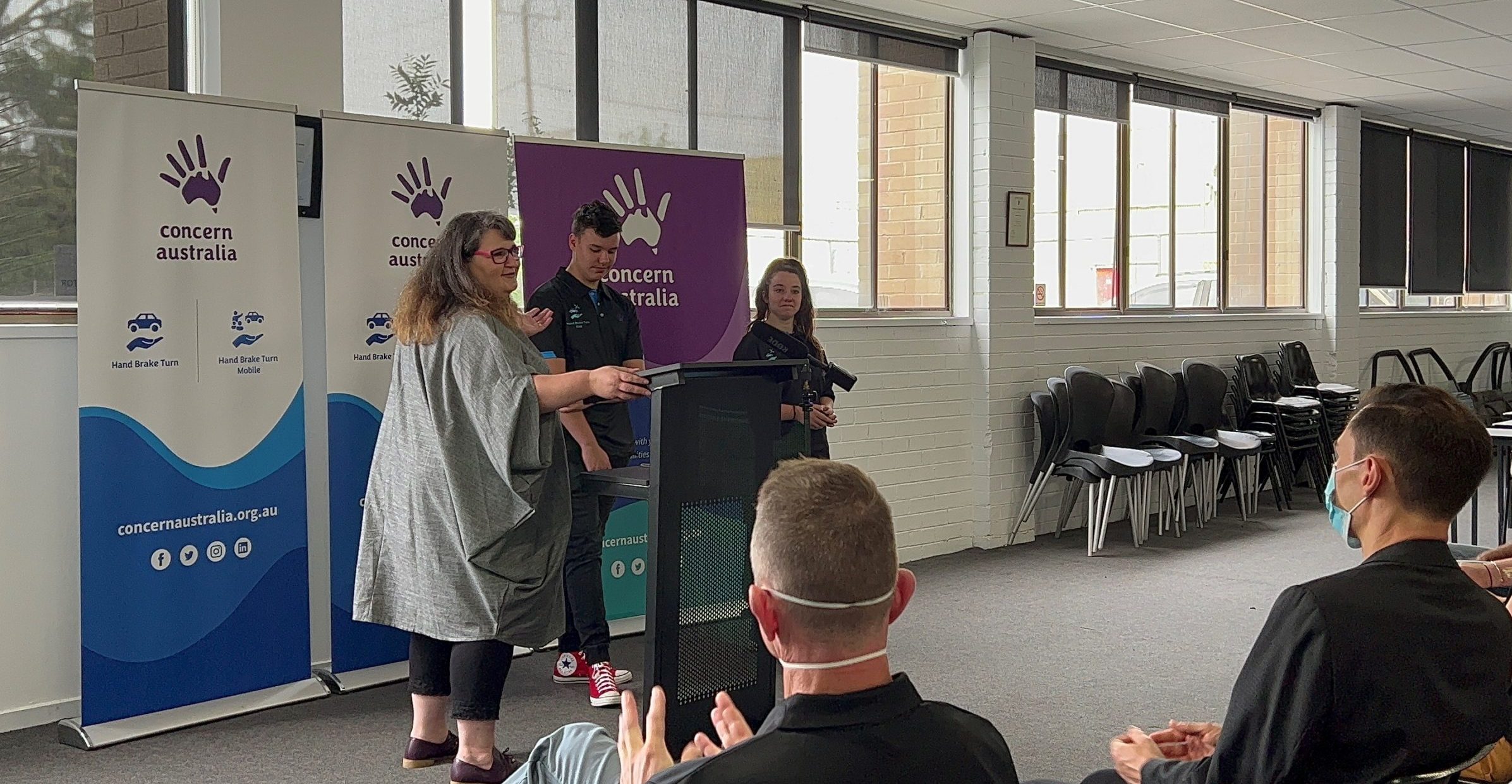 CEO Michelle Crawford highlighted that "Hand Brake Turn and fiXit are unique, and while we know that not all young people pursue a career in the automotive field, a number do, and with the Motor Trades of Australia reporting a skill shortage of 31,140 positions last year, we see ourselves as preparing young people for a stepped pathway into employment, tapping into a potential and much needed workforce."

"We are delighted that Minister Hutchins took the time to visit today and acknowledge those within the Department of Justice and Community Safety with whom we work.  We see this as an exciting next step in our partnership with the Victorian Government."
Share This Story, Choose Your Platform!