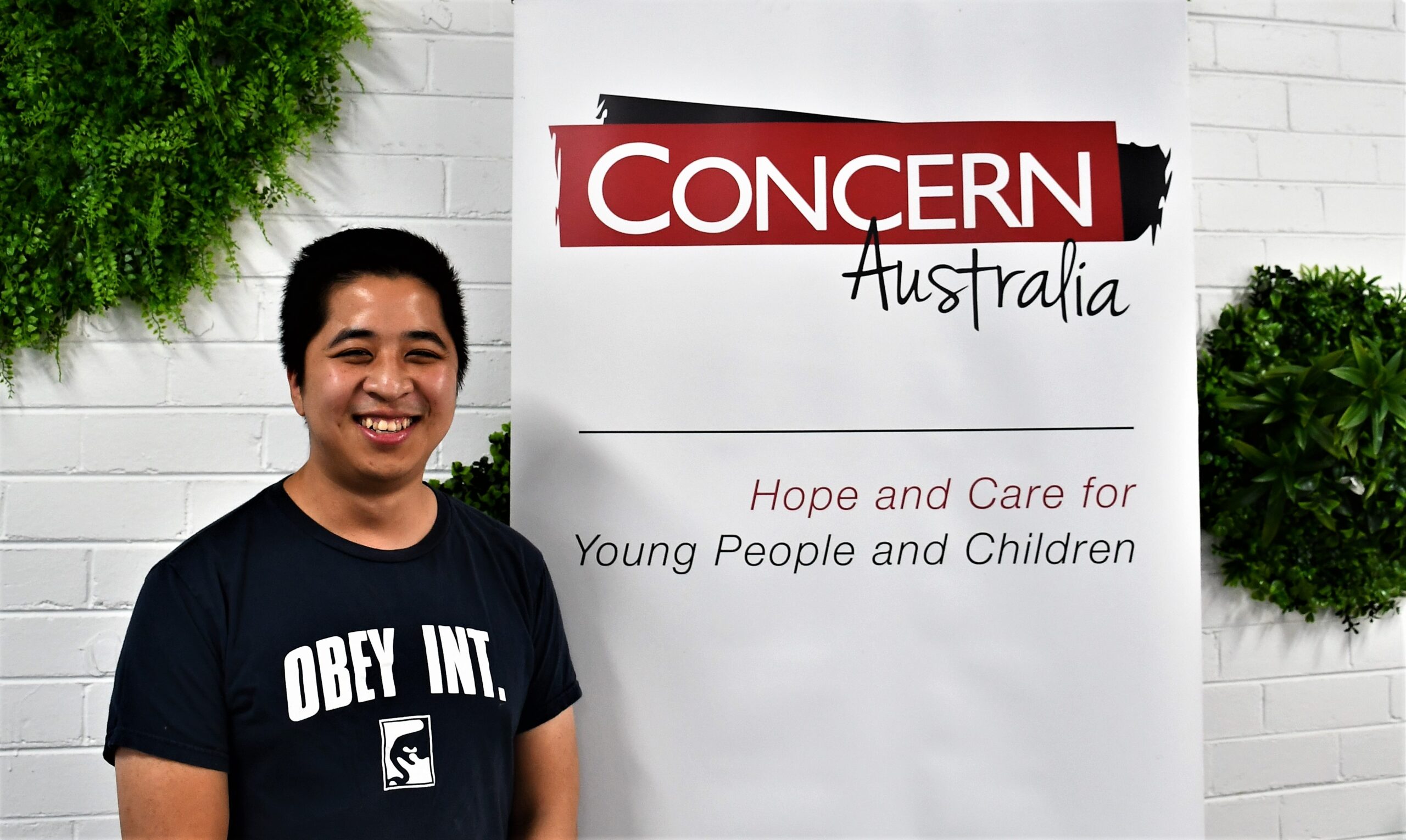 Thanh Nguyen is our new Youth Engagement Resource Officer, a role created in partnership with Working for Victoria.
Thanh Nguyen is our new Youth Engagement Resource Officer, based at our north-west Melbourne site in Braybrook. He's one of our seven new staff members who have joined us through the Victorian Government's Working for Victoria initiative.
Thanh brings qualifications in Economics and Social Work, and experience working in the disability and foster care sectors.
Thanh's life experience fuels his passion for supporting vulnerable young people, particularly those who come from culturally diverse family backgrounds.
He was just an infant when he arrived in Australia with his parents at the end of their long refugee journey from Vietnam via Hong Kong.
Initially the family settled in Brisbane before moving to Melbourne's west, where they found a place to belong in the thriving Vietnamese migrant community.
But there were also plenty of challenges.
"I didn't start learning English until I was 5," said Thanh. "Primary school was the first time I learned English. As I grew up, I was learning Western culture at the same time as my parents, and living between two cultures."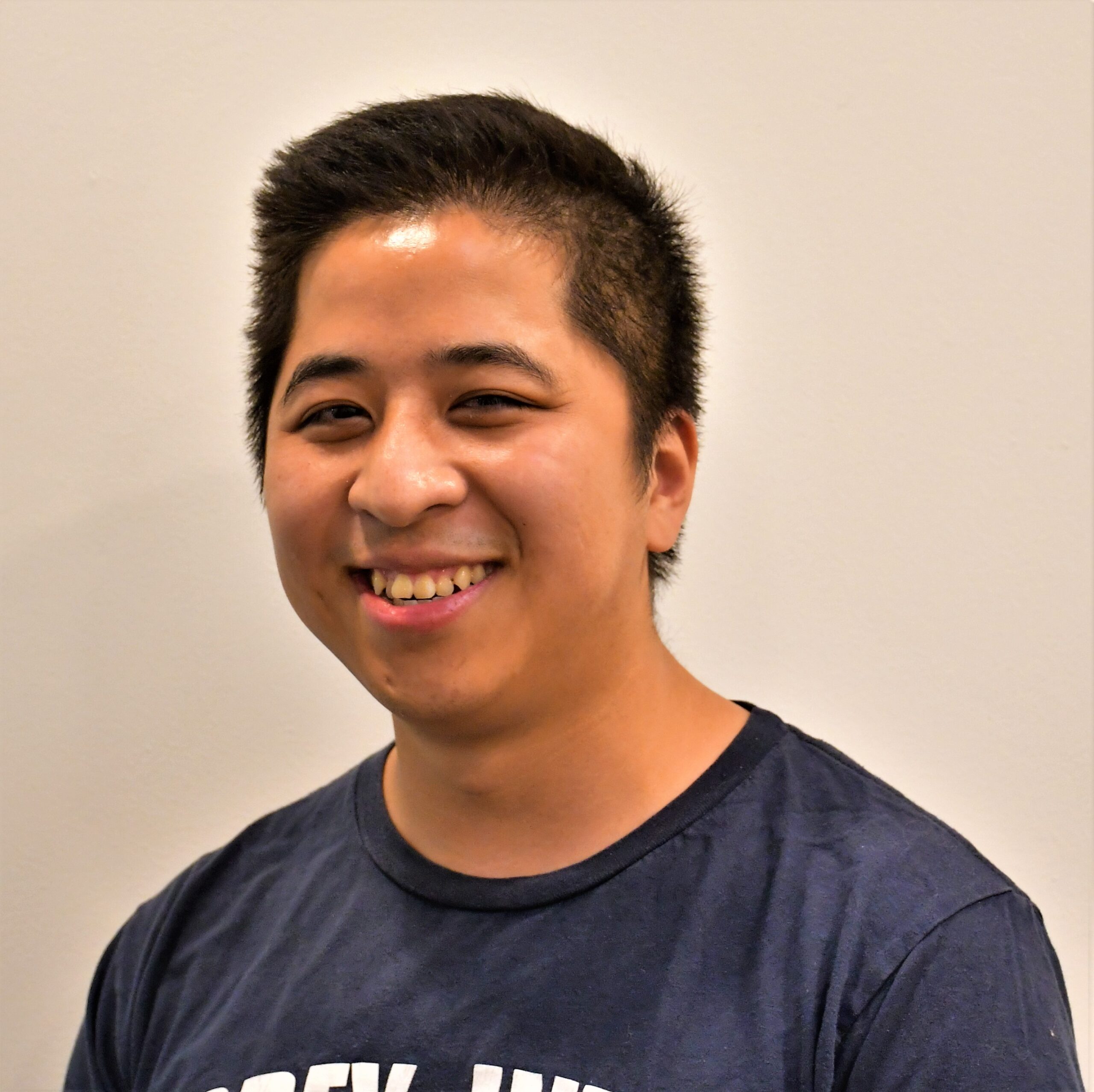 Many first-generation migrant children experience pressure to make the most of the opportunities offered by a new country. Thanh initially pursued a career in business, completing a Bachelor of Commerce. But he soon found himself compelled to help other young people who shared similar experiences to him, and enrolled in a Masters in Social Work.
"My life experience was part of the drive to study social work. The migrant story is that you have to become a 'somebody'. I wanted to develop skills that could help my peers who weren't coping in that environment.
"There's a lot of issues that we don't have words for in Vietnamese," Thanh said. "Language is a barrier. Mental health is a relatively new concept in Vietnamese culture. There's no cultural framework for many of these things."
In his Masters studies, Thanh focused on child and family welfare.
"Early intervention is a passion of mine. After a variety of roles, I'm pleased to be moving back towards helping young people and families to cope and process the complexity of their experiences and daily lives."
Thanh's breadth of experience will be a great strength in his new role with Concern Australia. This includes placements while studying his Masters (Child Protection and Early Childhood Intervention), a role as a disability support worker for DHHS, a job working in out-of-home care compliance, and a policy role with the NDIS.
"This Youth Engagement role is fantastic, because it blends working on policy and improving our ways of working, along with connecting with the young people that we're supporting," Thanh said.
"I'm excited to be a part of a community organisation that cares deeply for young people in a model that promotes independence and growth in a safe and caring environment."
Thanh was near the end of a contract during the pandemic, and finding another role was a challenging prospect when there weren't many jobs around. The Working for Victoria initiative was a welcome opportunity.
"I feel like I was more fortunate than other people," said Thanh. "It was very slow looking for jobs in the middle of a pandemic. I applied for about eight roles, and it was very competitive. It was great when I was offered the job with Concern Australia, it was everything that aligned with my values. Working for Victoria is a really great resource for community organisations like this one.
"In my previous role I had been working virtually the whole year, and most of my team members were interstate, so it was a bit surreal to transition to a face-to-face workplace. But it's been fantastic to be able to build relationships in person with my new colleagues.
"I've also been very grateful that I've been able to return to the client-facing side of things and see the direct impact of what I do."
For Thanh, it's especially profound to be able to work with young people in a part of the city that's close to his heart and identity.
"I've lived in Brimbank for 20 years. Having grown up in that low socio-economic area, I've always wanted to give back and serve my community in a meaningful way. Now I'm doing it in this area. It's so good."
Thanh will be focused on helping young people to engage with the Inside Out program, along with working on improving how the program works. This will include creating new ways for the young people to give fast and constructive feedback, along with making sure it's recorded and acted on. He will be applying for grants, developing new approaches to engaging with young people, supporting our Youth Workers, and spending time with the young people and helping them to build connections to community organisations and networks.
"In six months' time, I want to have worked on and completed projects that leave Concern Australia better off than before I came," Thanh said.
"I have really been blown away by my Inside Out colleagues and their dedication to the young people. We belong in a very niche but necessary space and the work that they do can sometimes be tricky and intense, from navigating multiple service systems to engaging and building relationships with young people with complex needs. Their professionalism and work ethics has reignited a newfound appreciation for working with young people."
Share This Story, Choose Your Platform!