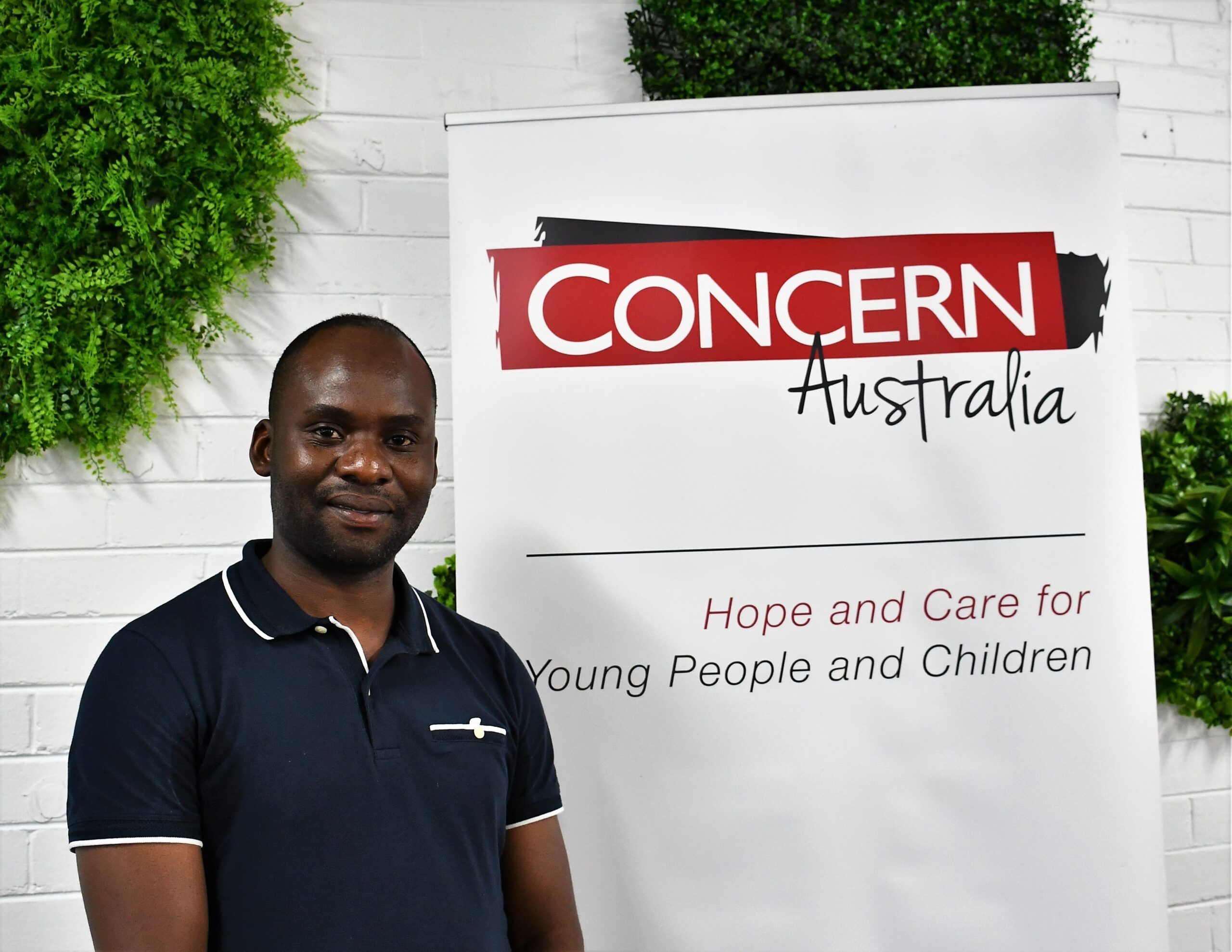 Florent Soli is our new Multicultural Engagement Officer, a role created in partnership with Working for Victoria.
We recently welcomed Florent Soli to the Concern Australia team as one of seven new roles created in collaboration with the Victorian Government's Working for Victoria initiative.
Working for Victoria aims to get people back into work, helping Victorians build back better from the pandemic and its impact on the community.
Florent is our new Multicultural Engagement Officer, based at our north-west metropolitan Melbourne site in Braybrook.
He brings a wealth of medical and public health professional expertise, and a commitment to working with disadvantaged multicultural communities to help them identify their strengths and achieve their goals.
Florent was born in the Democratic Republic of Congo, where he trained as a doctor. He practised medicine both in the DRC and in Zimbabwe. Both countries are places of political and social instability, and Florent had to first leave the DRC, and then later Zimbabwe, for his personal safety.
When he arrived in Australia in 2016 by himself, he had to start life and career again in a new country where he had no family, community or connections. Thankfully, a number of social welfare organisations supported Florent to establish himself.
"It was difficult at the beginning, as I didn't have any contacts," Florent said. "Just the Salvation Army, Asylum Seeker Resource Centre, and the Brotherhood of St Laurence – they were great for connections. The Salvation Army connected me with a professional mentor, who helped me to understand what I needed to do to re-start my career here. "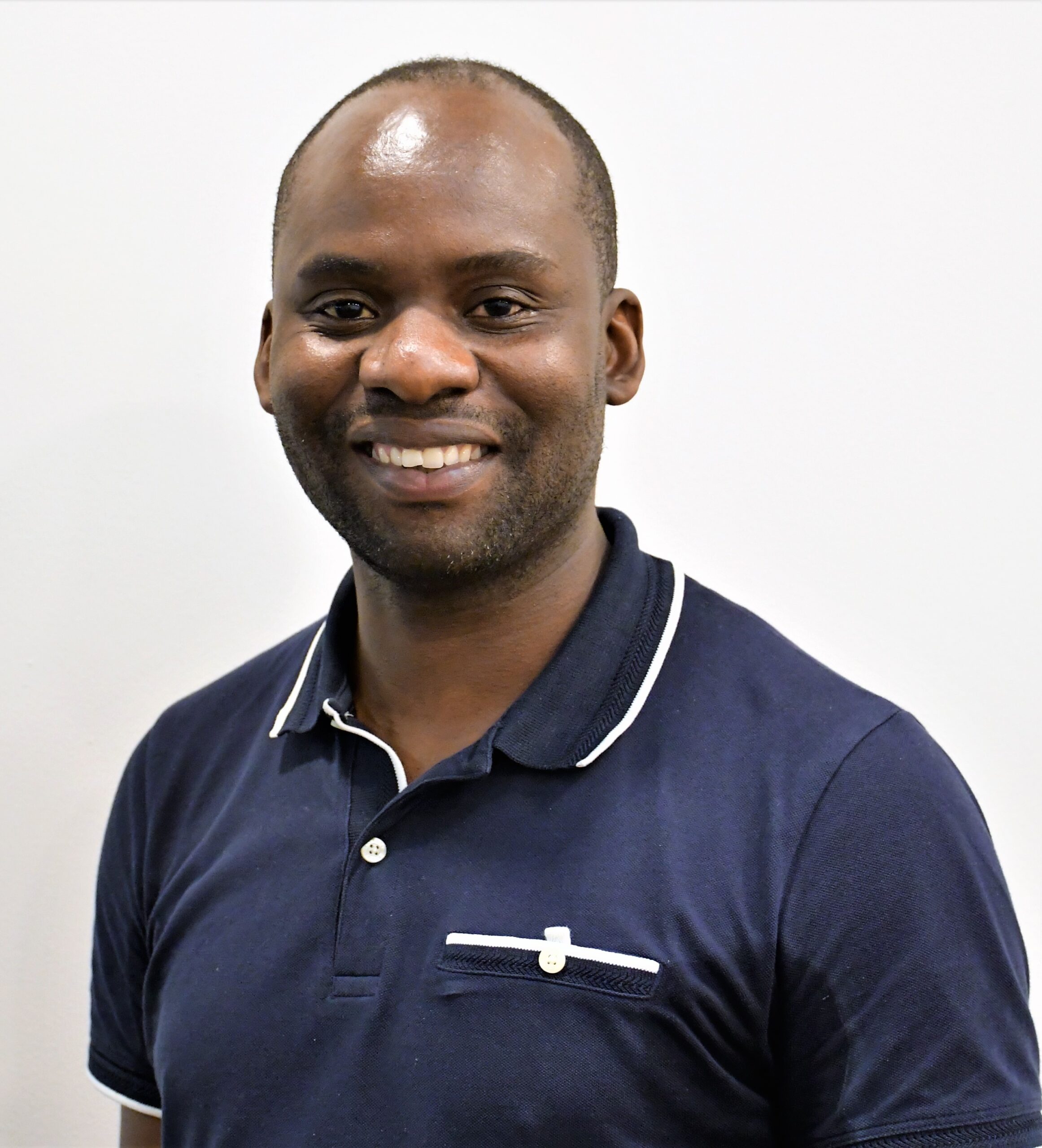 Through his medical experience and the support he was receiving, Florent was able to secure a role with the Victorian Department of Health and Human Services as a project officer working with people from multicultural backgrounds in the areas of maternal and newborn health.
This role enabled Florent to establish himself, and he has since held a number of other roles working with people from diverse cultural backgrounds.
And then the pandemic hit. The outcome could have been disastrous for Florent.
"I was in the middle of a short-term contract with the Asylum Seeker Resource Centre when the pandemic happened and the lockdown started," Florent said.
"I worked from home until the end of my contract, which took me to December.
"Finding another job was a big challenge. There weren't a lot of jobs out there because of the pandemic. I was really concerned – I don't have access to Government supports like JobKeeper, so I was worried about what I was going to do if I didn't find a job.
"Working for Victoria is a great initiative. It has created a lot of opportunity for people like me who might have found it hard to get a job. It meant that I only had two weeks between jobs. It has been fantastic.
"If it wasn't for Working for Victoria and Concern Australia, I definitely would not have a job right now, and life would be horrible."
Florent started his role with Concern Australia in late January. He said that beginning in a new role after the isolation of the pandemic lockdowns was surreal yet encouraging.
"It feels unusual," he said. "I have been lacking interaction with people outside because of the lockdowns and working from home. It has been great to talk to people in person, and to the young people we support.
"It has been so nice to be able to talk to new colleagues and realise that I wasn't the only one to have a challenging time during the lockdown."
Florent's life experiences have shaped his passion to help others who are doing it tough, and how he will be supporting vulnerable young people in his new role.
"I've got lots of lived experience of difficult situations," Florent said. "Some of the things I have experienced are not fair at all, so I try to think about what it's like to walk in other people's shoes. I want to help other people who find themselves in similar situations."
In his role as Multicultural Engagement Officer, Florent will focus on working alongside the Hand Brake Turn team to connect with young people who have previously done the course, and support new students, as they navigate their choices around employment and alternative education.
"I'll be getting alongside them and helping them to achieve their goals," Florent said. "This will include helping them to attend class regularly, working with them on referrals to other support services if they need them, and more."
Florent is keen to engage with culturally diverse communities in Melbourne's west, including African communities, to let them know that Hand Brake Turn is a great option for their young people.
"To see someone like me will give them courage and confidence that it's a diverse workplace," Florent said. "I would like to see more young people from African backgrounds in the next Hand Brake Turn class.
"We're seeking diversity in students who sign up for the course. Having someone in the team who they can relate to, coming from a similar background, will be very helpful.
"It is great to see Concern Australia as an organisation reflecting the diversity of the community that we're working in."
Share This Story, Choose Your Platform!