Ella Crosling has recently joined our team as one of our new Youth Engagement Resource Officers, based at our south-east Melbourne site in Dandenong. She is one of seven new staff members employed through the Victorian Government's Working for Victoria initiative.
Ella comes to us with tertiary qualifications in Youth Work, a genuine passion for working with young people who have experienced homelessness, and valuable experience volunteering as a live-in mentor with our Inside Out program.
Ella is full of praise for the Working for Victoria initiative that has enabled her to pursue her passion for young people.
"It's great. I'm so thankful for it. My role was developed through the funding. I wouldn't be working for Concern Australia without Working for Victoria.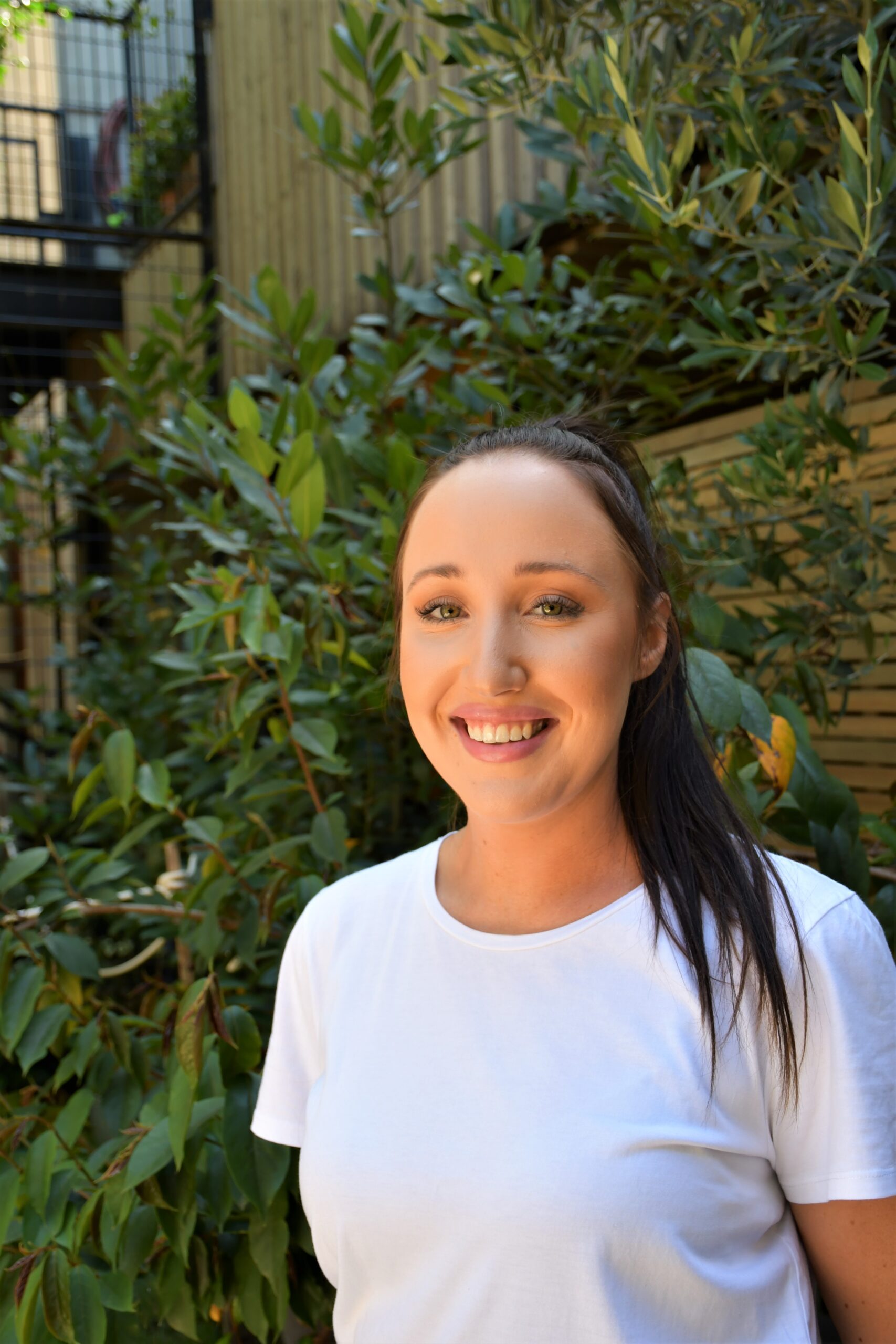 A brief conversation with Ella was pretty inspiring.  Her energy and passion for supporting young people to thrive was infectious.
While Ella was completing her double degree in Youth Work and Sport & Recreation Management, she realised that her passion lay in youth work and young people. However, a sports management placement with Collingwood Football Club initially took her in a different direction.
"I worked with Collingwood Football Club for the whole three years of my degree," Ella said. "I really liked working there, but when I graduated, I decided that I wanted to be a youth worker.
"I had spent my university holidays overseas volunteering in various African countries – all with a focus on young people. Whenever I could, I was working with disadvantaged young people."
Ella's volunteering experience included a surfing outreach program for disadvantaged young people in South Africa, teaching Maths and English to grade 2 and 3 students in Zambia, and working as a Teacher's Aide in the child care sector in Tanzania.
Then in 2020 the pandemic began, forcing a change in Ella's situation.
"I lost the footy club job as a result of the pandemic," Ella said. "All the players moved up to Queensland and Perth, so there was no work for me to do here in Melbourne.
"I had been thinking about how I could make a change to focus more on young people. It wasn't the ideal time to do it, but I didn't really have a choice."
Ella secured a casual role as a disability and mental health support worker with young people at about the same time she started volunteering as a live-in mentor with our Inside Out program.
Inside Out is our program that supports young people in the Child Protection and Youth Justice systems to transition toward independent living.
The lockdown was challenging to navigate. "The mental health support job was really good work, but it was casual, and long shifts," Ella said. "And doing that in lockdown, and then coming home to my role as a live-in mentor, but not being able to go out and get a break, I realized that I had no outlets to keep it all sustainable.
"I was a live-in mentor for eight months. I loved it so much, but I needed space. So I had to step away from it.
"It gave me a really good insight into the program, what it means to support young people who are in the Child Protection system, and how sharing a home with a live-in mentor works and really makes a difference."
When Ella saw the Youth Engagement Resource Officer role advertised through Working for Victoria she quickly applied, keen to be a part of a program that she already knew and cared about.
"It's so cool. I'm very lucky," said Ella. "I was ecstatic when I found out I'd got the job. It's so exciting.
"In my eight months as a live-in mentor, I got to know the different Inside Out managers and Youth Workers. To be able to work with them now is so wonderful."
The COVID-19 lockdowns in Victoria were intense for everyone. For Ella, the end of the lockdowns and a new role has brought a new stage in her life.
"It's nice to have a work-life balance now. Being able to work really hard during the day and make a difference, and then be able to go to the shops, have dinner with friends, go for walks and keep everything sustainable is so important.
"I've always loved to help, and had a passion to help others. It's just what I've always wanted to do. It's so exciting to be a part of an organisation and a sector that wants to help people."
In her new role, Ella will be supporting young people in the Inside Out program to connect with support, organisations and resources in their community that will contribute to building for their future.
"It's important that when these young people leave the program, they know others in their community and feel a part of it. That's what helps to build a supportive network around them," Ella said.
"Right now I'm meeting all the young people and getting to know what they want to do. But it could be things like art classes, getting involved in Scouts, local sports clubs or hobby clubs. One young woman I've spoken to wants to do an eyelash extension course, so I'll be finding out more about that for her."
"The Inside Out program always needs more volunteer live-in mentors to live alongside young people in our homes. I'll be visiting TAFEs, universities, church groups and more to talk about Concern Australia, the Inside Out program, and the opportunities to volunteer as a live-in mentor."
"I feel lucky to be a part of a new role that helps Concern Australia and provides more support for young people, and I'm really thankful for the Victorian Government funding this new role through Jobs Victoria so I can be a part of it."
Share This Story, Choose Your Platform!