This autumn we have watched as trees have burst into vibrant colours. With this new changing season, we are also welcoming new members to our team who are eager to vibrantly shine hope into the lives of young people we work alongside. As the temperature drops and many leaves are blown into the wind, we are also sadly bidding farewell to three incredible staff members who have passionately served children and young people for many years as they step into meaningful new roles.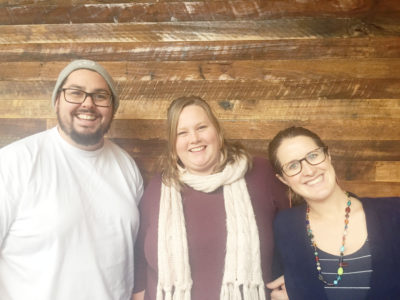 Huge thanks to our Youth Workers Nathaniel Sutton and Jenny Cincotta, who have passionately worked to serve young people in our Inside Out program. Nathaniel is leaving Concern Australia to focus on his Youth Pastor role at church and youth work at a local high school, while Jenny has been offered an incredible opportunity to work in Child Protection in the South.
We also congratulate Cynthia Mitchell, LiveWires Manager, who is soon to go on maternity leave and venture into an exciting new chapter of motherhood. Cynthia has been a well respected and valued member of the Collingwood community, recently being nominated for a "Woman of Yarra" award.
We appreciate Nathaniel, Jenny and Cynthia's enthusiasm, energy and passion for working with young people and children and wish them every blessing and success in their future!
It is with great pleasure to introduce you to some of our newest team members within our Inside Out and LiveWires program.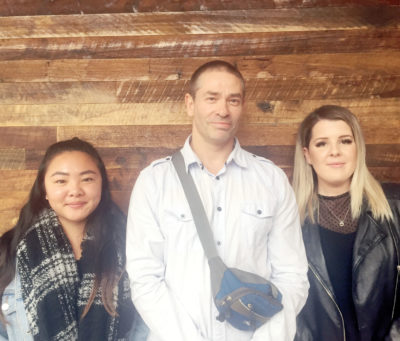 Welcome to Aivi Tran who is a new Youth Worker for the North West and Daniel Nagyivan who has joined the Projects and Innovation area. They are pictured alongside Rebecca Taggart, who is a Youth Worker for the South East, who started late last year.
We also welcome Neysa Charlton as the LiveWires After School Care Coordinator, who will be replacing Cynthia as the new face of LiveWires!
We are currently recruiting for a few more roles to help us to continue to be the best we can be – people centred, leader driven, partner to young people and children and steward of our programs! Check our Partner With Us page for more details.
Share This Story, Choose Your Platform!