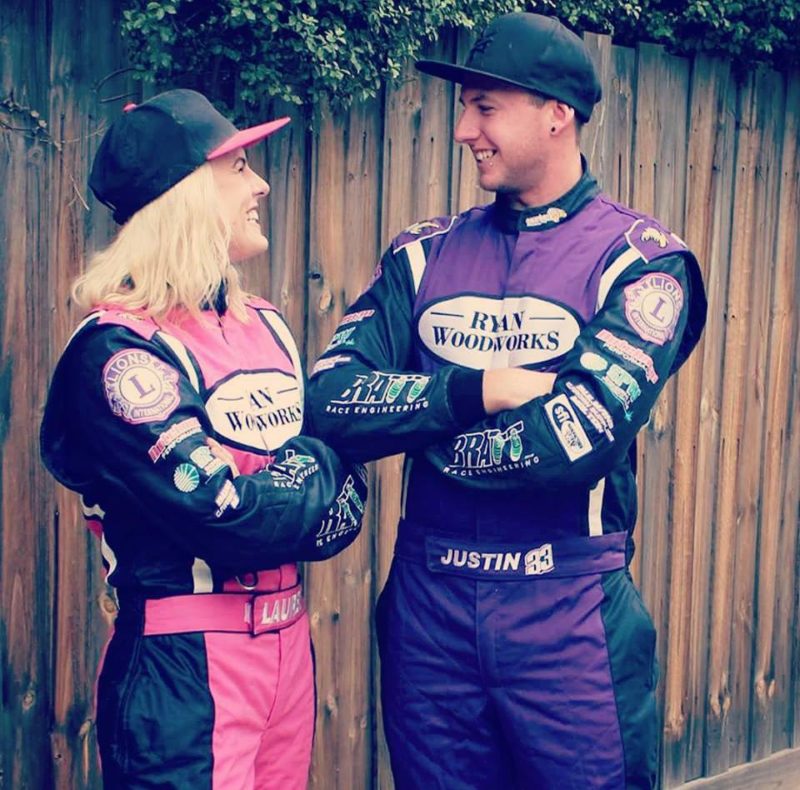 We are delighted to have Justin and Lauren Bowen from Justin Bowen Racing agree to become Ambassadors for Concern Australia.
Justin was a Hand Brake Turn student in 2007 and he graduated with an award for "Outstanding Achievement" in his course from Hand Brake Turn in Sunshine.  Lauren shared with us how proud he was of this achievement especially accepting this award in front of his family and his teammates. The rest of his team mates agreed that he was outstanding and they all knew that he would get this award, as he had shown how keen and determined he was when he was working with cars.
Justin has told us how the course helped to turn his life around as he was at risk of dropping out of school when he joined the Hand Brake Turn program at 14. He has often talked about his journey and how Hand Brake Turn kick started his career as it gave him a passion for wanting to work in the automotive industry, that ultimately led his drive towards his racing career.
"I would not be where I am today without the Hand Brake Turn course, hard work and commitment to my racing career,"
said Justin. 
Justin and Lauren Bowen are both passionate and proud, experienced and successful Formula 500 Speedway drivers and they do the rounds of the Speedway tracks around Victoria.
The next Formula 500 racing season is about to start and we are very excited to watch them race and see how their careers prosper.
Justin and Lauren are proud to be Ambassadors for Concern Australia, "Hand Brake Turn is a fantastic program and we are excited about raising their profile to the best of our ability.  We hope it inspires other people in the course or the loved ones of anyone attending the course of how building a young person skills and confidence opens doors and can be a stepping stone to reaching many goals in someone's life."
We are very excited to welcome Justin and Lauren as Ambassadors!  Stories like theirs inspire us to continue teaching young people and we know that the work we do through Hand Brake Turn is life-changing and the practical hands on automotive skills that we teach can help to build the confidence of young people to reach their goals and create a brighter future for them.
To hear more of Justin's story, you are welcome to join us at our official opening of our North West Office in Braybrook on October 17.
Share This Story, Choose Your Platform!