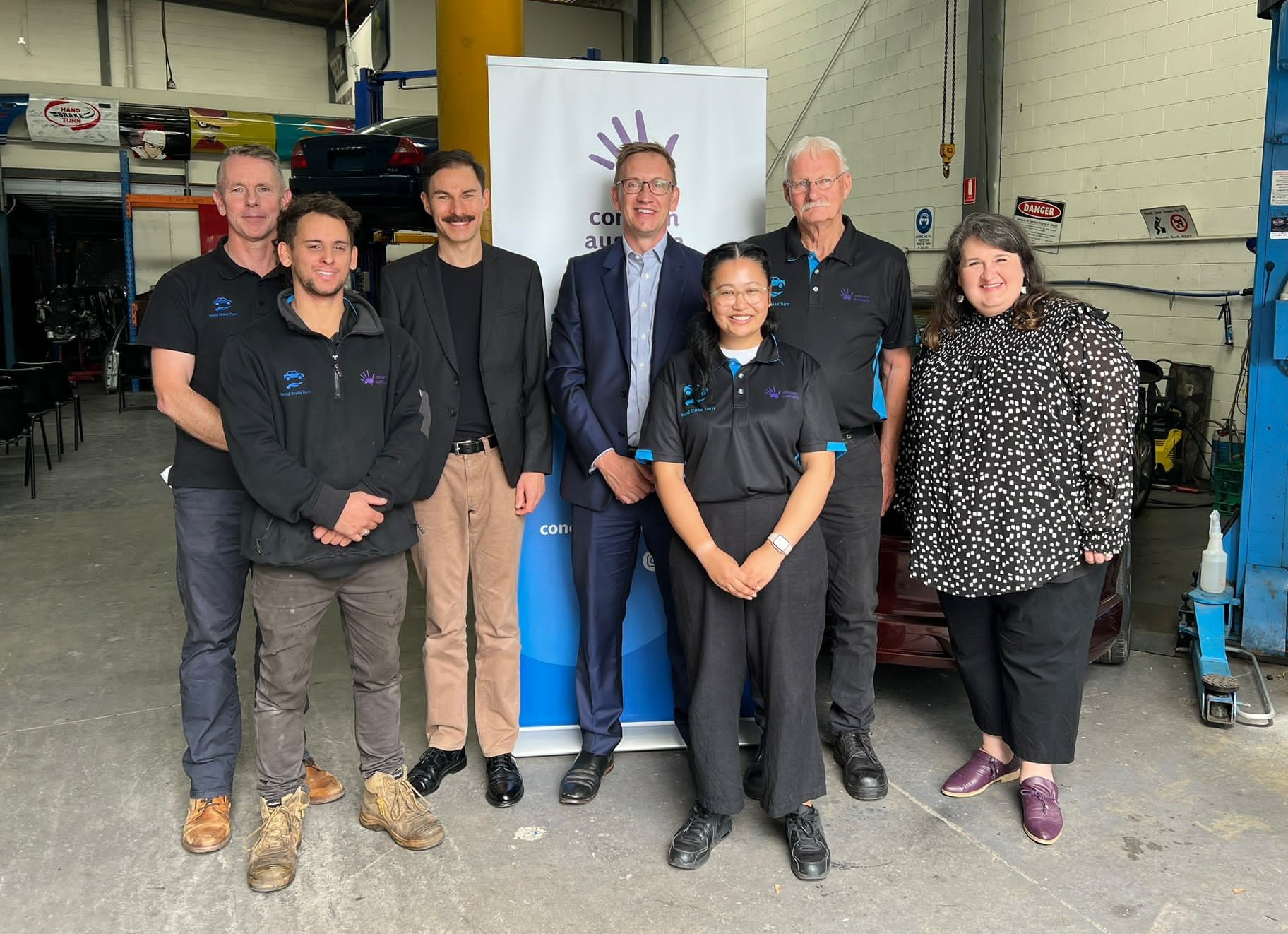 As another class of 14 students completes our Hand Brake Turn program, we are reminded of the incredible accomplishments of the young people that we have the privilege of working with.
On Wednesday 6th of April, we celebrated our most recent graduates and acknowledged the incredible decision these young people have made to undertake the program. These graduates are now within an alumni group that is some 10,000 strong, and we recognise the impact that this pre-accredited training program has on each young person.
An anonymous donor who was also particularly proud of the graduates, very generously gifted them with a JB-HI-FI voucher as a token of recognition for their hard work and commitment to the program.
The Hon. Julian Hill MP, Federal Member for Bruce joined our team in celebrating this milestone at our Dandenong workshop.
"Concern Australia's work changes lives in a positive way through providing pathways to young people at risk of dropping out of education, employment or caught up in the Youth Justice system. The opportunity that [the program] gives to young people who might be from more struggling backgrounds, to have positive mentors and engage in permanent study and employment literally changes lives."

– Hon. Julian Hill, MP for Bruce
Mr Hill was able to observe first-hand the impact of Hand Brake Turn, through engaging with the young graduates and hearing their aspirations to extend their studies, secure employment and for some to establish a business of their own one day.
Our guest shared his personal connection to the area of Dandenong, and his passion for ensuring that Victorians – regardless of their family situation, postcode or circumstances – are provided a "fair crack at life".
During his address to the graduates, Mr Hill congratulated them not only on their completion of the course, but also for the courage required to "make the steps" to engage with our program, commenting "whatever the journey you had, and whatever choices you made to get here… well done".
This praise and recognition were a theme throughout the graduation as Hand Brake Turn Workshop Coordinators – Phil Bloy & Josh Niclair, Program Coordinator – Jonathan Sugumar, General Manager – Richard Parker, Youth Engagement Officer – Alisha Yonzon, and Concern Australia CEO – Michelle Crawford, all highlighted their immense pride in the graduates; in what they have already achieved; and what they are yet to achieve.
A particularly meaningful takeaway from the words of the Concern Australia team, was Phil's account of a previous Hand Brake Turn graduate, who has established his own successful automotive business, going on to employ another – more recent – fellow graduate of the Hand Brake Turn program.
This now makes for a total of two Hand Brake Turn alumni working within the one business.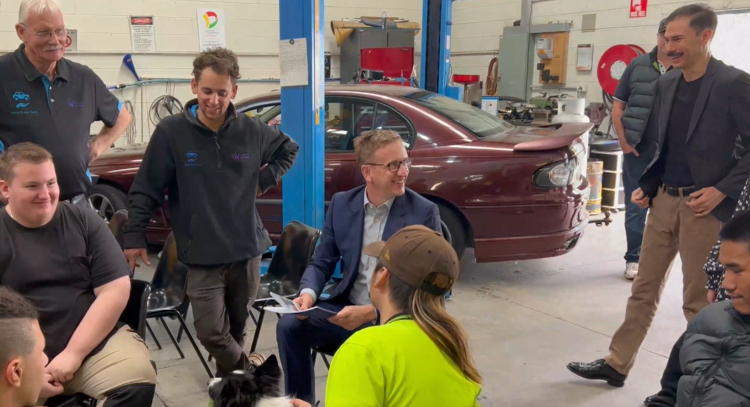 Share This Story, Choose Your Platform!