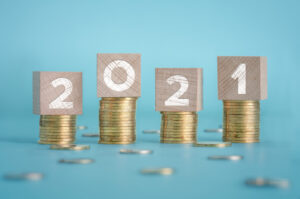 Concern Australia welcomes the Andrews Government's ongoing investment in caring for the most vulnerable people in our community by providing more support than ever before for at‑risk children, their families and their carers as part of a massive $1.2 billion boost for the children and families system in Victoria.
Given the number of children entering Victoria's child protection system and the complexity of their needs, last week's announcement to invest $171 million over four years to recruit a further 280 new Child Protection workers was welcomed. There will also be increased provision for out-of-home-care placements for young people who can't live safely with their families.
The State Government is also increasing and strengthening support provided to valued kinship, foster and permanent carers through the $101.8 million Reforming Care Services package.
This includes expanding the nation‑leading Home Stretch and Better Futures programs to include young adults in permanent care who will also now receive state support up to the age of 21, and delivering additional training and support for permanent carers.
Concern Australia CEO Michelle Crawford states,
"We know through young people's experience in our own out-of-home-care program, Inside Out, how critical it is to be able to support young people after they turn 18, and we are encouraged  that the Andrews Government has recognised how important this is and has committed to implementing the recommendations of the Home Stretch campaign."
We also welcome investment of more than $41.6 million to fund vocational education and training across the prison system and an $18.8 million boost that will help support the implementation of the Royal Commission into Mental Health by providing mental health and wellbeing support for young people in the Youth Justice system and adults in the corrections system, as well as those in the community who are at risk of offending.
This includes providing additional social workers and support staff to engage with prisoners leaving custody. The funding will help these prisoners plan for life back in the community and reduce the chances of them reoffending.
Michelle Crawford welcomes this announcement as further support for programs such as Hand Brake Turn stating,
"We know access to education and employment pathways are so important when it comes to young people who have been engaged in the justice system. Investment in opportunities like Hand Brake Turn is vital if we are to provide alternative education and job options for young people who may have fallen on the wrong side of the law, and just need support moving forward. They need opportunity too and it's great the budget recognises that."
"The best way to keep our state safe is by addressing crime at its root causes," said Minister for Corrections, Crime Prevention, Victim Support and Youth Justice Natalie Hutchins. "It's why we're delivering a range of support to help children, young people and adults break the cycle of reoffending. Most importantly, we want to prevent at‑risk people from ending up in trouble in the first place."
Of course Concern Australia will continue to advocate for further funding "across all the sectors we know vulnerable young people and children need more support, particularly as we navigate the impact of the pandemic knowing that living in its wake will trigger new challenges," says Michelle Crawford,
"We are here to partner with vulnerable young people and children to find hope for a fulfilling future. Government investment such as reflected in the State Budget responds to years of advocacy and its great to see the Andrew's Government recognising that young people and families are doing it tough and need more support, which has come this year."
Share This Story, Choose Your Platform!