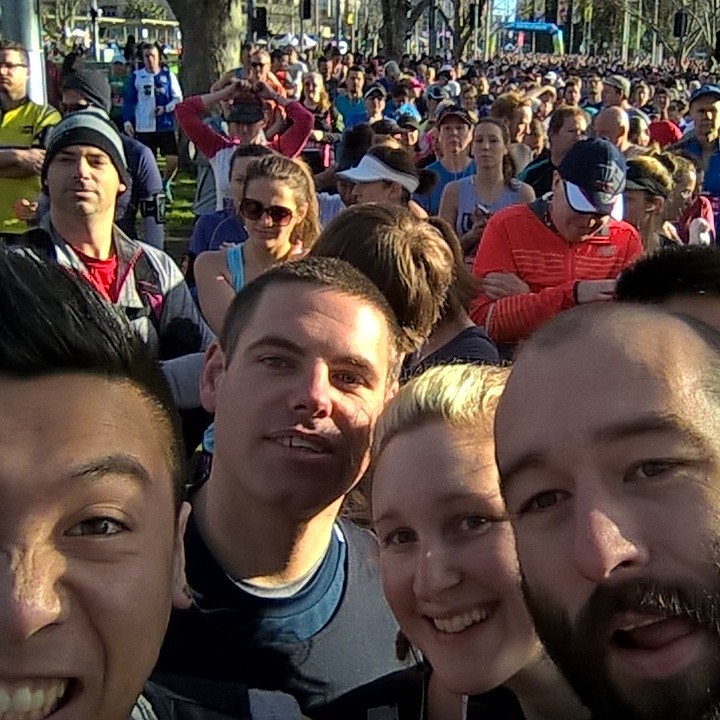 We're about to Run Melbourne again on 25th July and would love you and to join or sponsor our team. Details below.
Your support will help Steps to support more young people who are experiencing, or at have experienced, homelessness to find and maintain a safe, stable place to live and have positive life outcomes. So far, we've raised nearly $10,000 heading towards our goal of $15,000.
Get your runners on! Only 9 days to go!!
Here's a step-by-step guide to joining:
Click on the green 'Join Team' button
Choose how you would like to register (e.g. via email, Facebook, mobile)
Register by filling in your personal details
Choose your distance of 5km, 10km or half marathon
Choose any add-ons (only if you want this)
When asked for the Charity Partner, type and select Concern Australia and select 'Yes' when asked if you would like to create a fundraising page for Concern Australia.
Choose your selection method for picking up your race pack
Choose any merchandise (only if you want this)
Accept the terms and conditions
Pay for your registration
After you've registered, you'll get an email confirming your registration plus a tax invoice.
You'll also get an email from Grassrootz (the platform used for fundraising) which will have instructions on how to set up your fundraising page.
If you have any questions, feel free to get in touch with Anne Mitchell anne.mitchell@concernaustralia.org.au.
We hope to have you on our team!
Why does this matter?
Did you know that a report found that only three rental properties in Australia are affordable for singles on JobSeeker. The situation is even worse for young people on Youth Allowance – there was not a single affordable rental across the country.
Australian governments at all levels have done a stellar job at a global level of holding the balance between public health and maintaining the strength of our economy. However, in the midst of all the media coverage about our "recovery" from the impact of the pandemic, we cannot forget those for whom things are worse than ever before. They must be included in the story of our recovery.
Vulnerable young Australians need your support now.
Here are some of the ways that you can help and learn more.
Share This Story, Choose Your Platform!