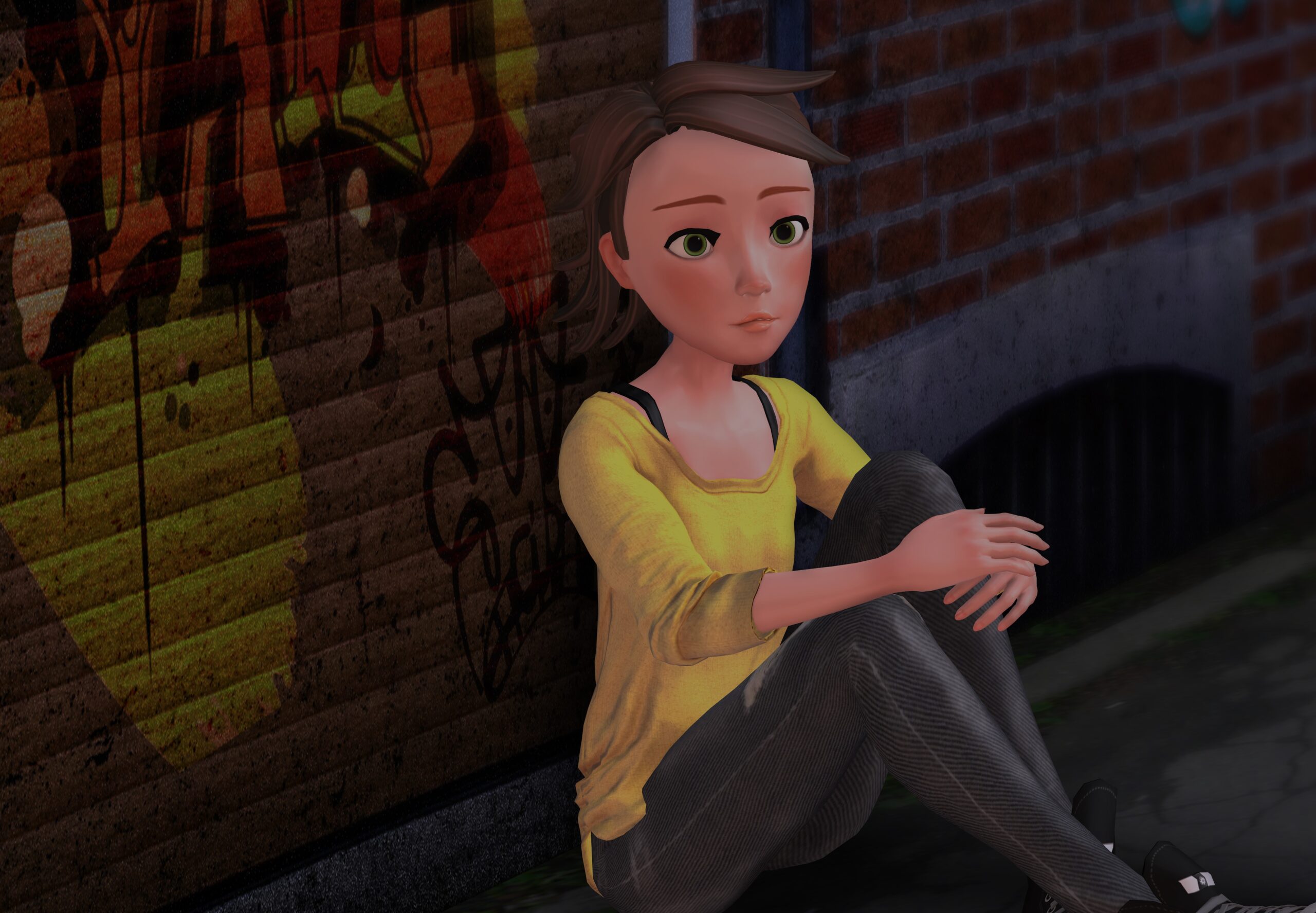 Our animated character, Stevie, will lead you through what it's like for young people to experience homelessness.
"I first ran away from home when I was 16. I ran from the violence, the yelling and the abuse. It was easier to live on the street than it was to live at home."
In early May we are excited to announce we have partnered with Igniting Change and Catalyst to host Walk in My Shoes, an engaging and innovative exhibition that will highlight the issues of youth homelessness and the tireless work of our Steps Outreach Service team to support them.
The exhibition features:
The winning images from the Steps Outreach Service Homelessness Photography Competition.
The winning designs from the Steps Outreach Service T-shirt Design Competition.
A dynamic immersive augmented reality (AR) experience that will give you a real insight into what it's like for a young person to experience homelessness.
"By the time I turned 18, I was street smart, tough, violent and addicted to drugs – they helped to keep me warm. I was in and out of prison but at least I knew where I was sleeping until they let me out."
The AR experience is the highlight of Walk in My Shoes. It features a beautifully created animated character called Stevie who shares firsthand her story of her journey through youth homelessness. Stevie's story was written using the actual words and real-life experiences of two young people who have a lived experience of homelessness and who are supported by Steps Outreach Service. Visitors to the exhibition will be able to scan a QR code on their phones, put in their earphones and view Stevie's full story in 3D animation.
"Walk in my Shoes aims to give young people experiencing homelessness a voice while raising community awareness about youth homelessness and encouraging more people to respond to the issue and get involved to make a difference," said Anne Mitchell, Manager of the Steps Outreach Service.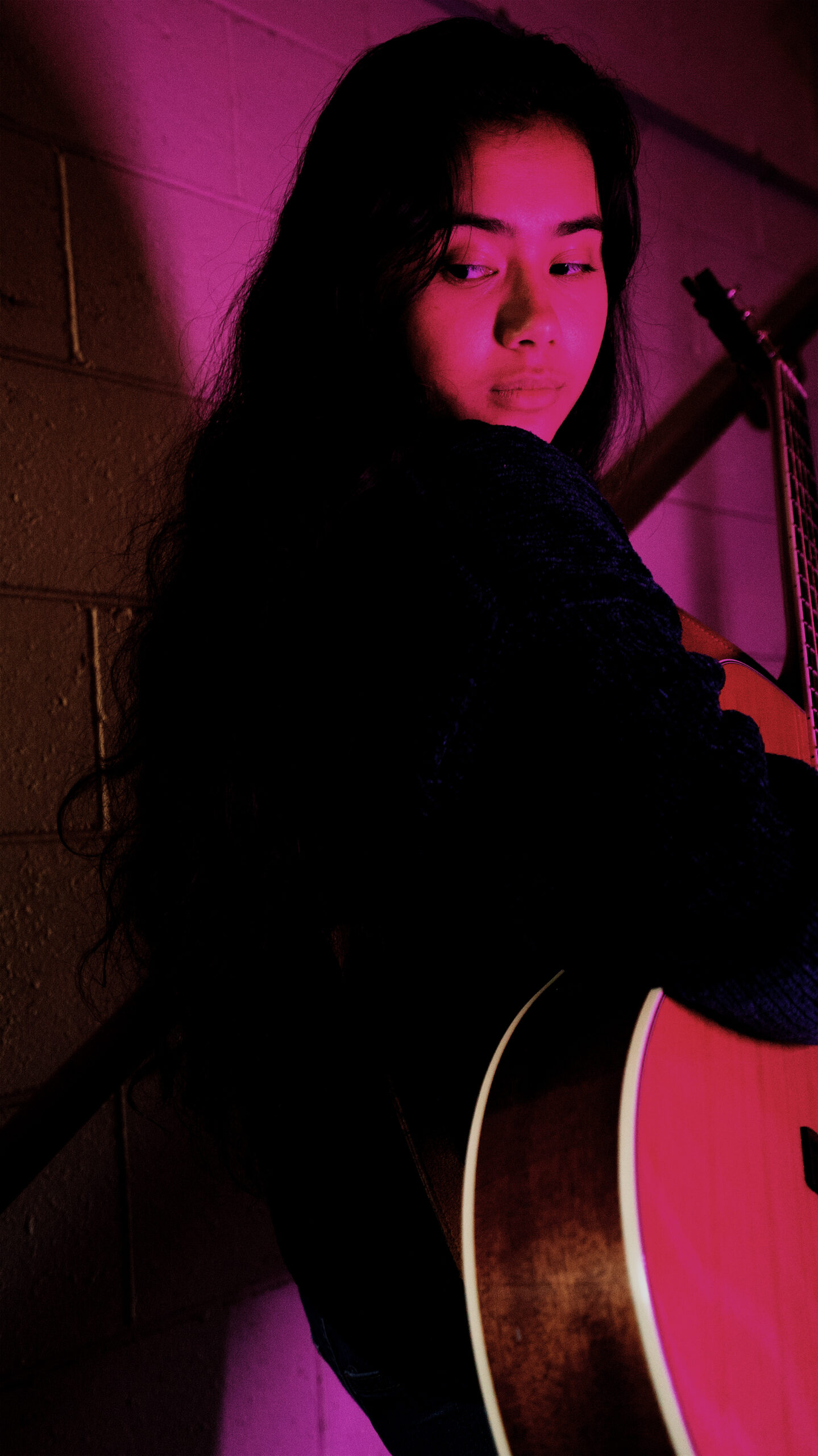 We're thrilled that Natasha will be singing for us at the launch of Walk in My Shoes. When Natasha was nine years old her mother asked her what she wanted to do with her spare time. Natasha told her that she wanted to learn the guitar. She had two guitar lessons and hasn't stopped playing since.
Natasha is a singer/songwriter whose lyricism delves into the shadows and drags her audience through the muds of a dank mangrove swamp. Her haunting bitter sweet tones will gently carry you, like a humble and empathetic poltergeist from the darkness to the sandy shores of safety.
What is Steps Outreach Service?
Steps Outreach Service is the homelessness program of Concern Australia. Since 1985, a Steps' team of workers and volunteers have been providing night time street outreach and support to young people and young families experiencing homelessness at the steps of Flinders St Station in Melbourne's CBD.
Steps' workers then meet with these young people during the day time and provide long-term relational and practical support to help them to access safe, stable housing and to develop connections back into mainstream society.
Steps Outreach Service continues to support young people with complex needs after they have accessed housing so we also support many young families with children who are no longer homeless but still experiencing poverty and disadvantage.
Steps supports these children and young people to make positive changes in their lives and to have positive futures.
Share This Story, Choose Your Platform!