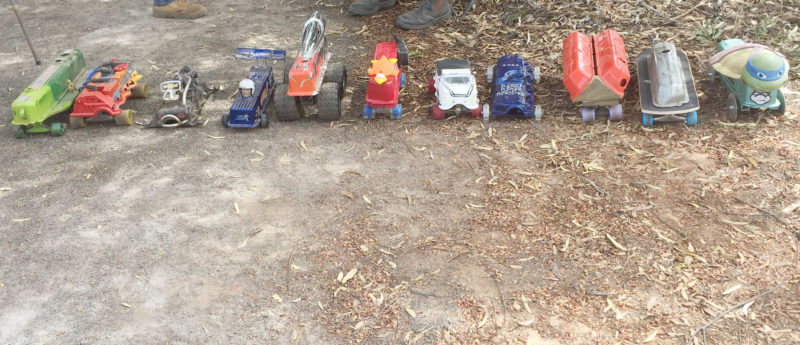 This year, the Riverina Redneck Rally took place on Labour Day week (March 11th to March 15th, beginning in Balranald NSW and ending in Hay NSW) and offered contestants five days of fun, exhilarating racing, unwavering camaraderie, and memories that would last a lifetime, all while they raised funds for Country Hope, who provide family-based support services with cancer and other life-threatening illnesses.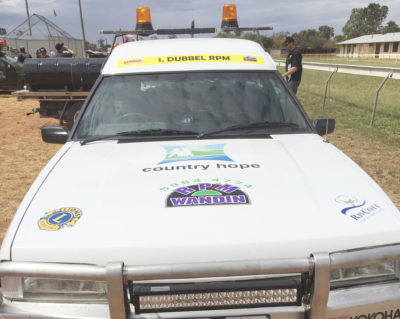 Amongst these eager racers was Hand Brake Turn's own, Ian Dubbeld who submitted his own car (pictured left) into the thrilling competition. Ian Dubbeld, manager of Hand Brake Turn, has dedicated himself to offering social support, fostering the development of important life skills and providing practical, hands on automotive experience to young people experiencing disadvantage or disengaged from learning across all of Hand Brake Turn's workshops in Melbourne. Ian has always been a positive driving force of his community and his participation in this fundraising event is a prime example of his giving and gracious spirit.
"Each and every entrant, support crew, U-Haul Towies should hold their head up high with pride at what has been achieved with this rally, you all are truly an amazing group of individuals that have bonded together and helped create a rally that definitely is second to none." — Ian Dubbeld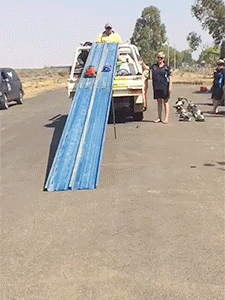 The Riverina Redneck Rally raised $331,223 raised for Country Hope, and additionally raised:
$1,200 for Royal Flying Doctor Service at Cameron's Corner
$560 for Tibooburra school, donated library books and gift bags for kids
$1,365 for a Redneck Rally Entrant whose son was recently diagnosed with cancer (best wishes to little Zach and his family)
$5000 for 2 families in Balranald whose children were diagnosed with cancer
700kg Stock feed donated to Pooncarie School, donated library books and offered support for their raffle and gift bags for kids
Library books and gift bags to the children of White Cliffs school
One hundred percent of funds raised during this event go to charity and help support local communities.
The event was made possible with the generous community support from the following:
RIVCOTT Cotton Gin, LIONS Club Darlington Point, Casella Wines, B & D Workwear, Dobija Print Shop, Warburn Estate, Ultraprint, Repco, Kemps Garage, Priceline Griffith, Collins Bookstore Griffith and all of the people worked tirelessly to make this event a reality.
The event would have not been the same without all of their support.
Share This Story, Choose Your Platform!