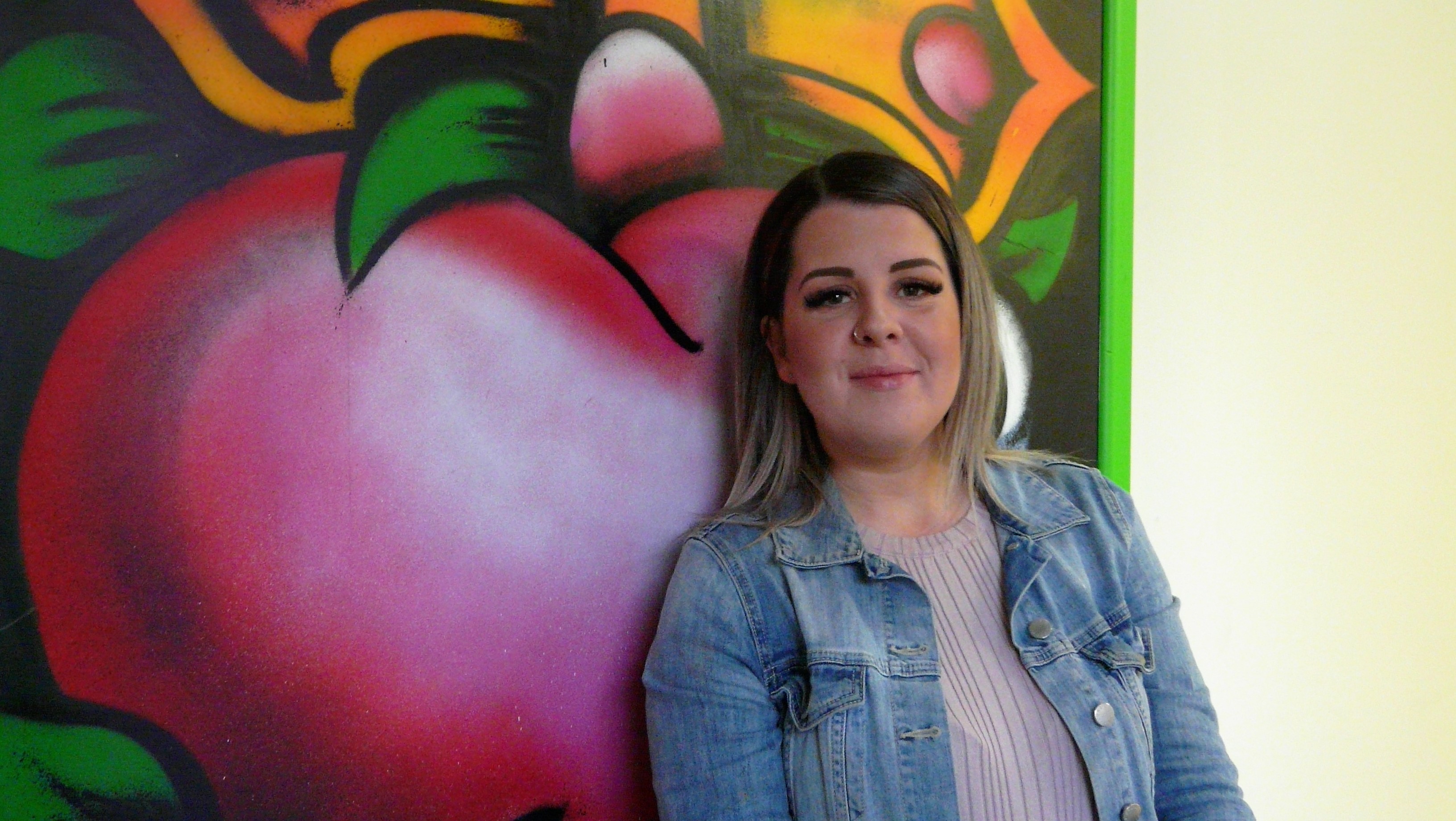 Rebecca Taggart is an experienced youth worker who has been with Concern Australia for the past year. She started working across both our Hand Brake Turn and Inside Out programs, and now is a full-time case worker in the Projects & Innovation team for Inside Out. This team works with some of the most complex young people under the care of the Victorian Department of Health and Human Services (DHHS).
Rebecca's outstanding work as part of a Care Team for a complex young person was recognised when the team was named as a finalist for the Robin Clark Making a Difference Award, one of the categories in DHHS's annual Protecting Children Awards.

Tell us about some of the things you've done before joining Concern Australia and the Inside Out program.
Before Concern Australia I worked at the Parkville Youth Justice Precinct as a youth worker. I was based at the Youth Justice Centre in Southbank, where I worked with young males aged 16-18. It was so rewarding and I loved it! Working 12-hour days with the young people gave me the opportunity to build positive rapport and great relationships.
I have also previously worked at:
Child Protection in Box Hill, where I supervised access visits between children and family members.
Rogan Family Care, where I offered support to families, including foster care.

What sort of things do you do for/with young people in your Inside Out role?
I provide case management to young people, which involves a wide range of support. This support can include encouraging them to engage in education, referrals to other services, dealing with challenging behaviors/traumas, communicating with each young person's care team, offering support to carers/families, communicating with police, engaging them in the community and furthering their independence through Concern Australia's CCC model – Connect, Coach, Community.

Why is this role important?
This role is important because I am a constant, stable support in each of these young people's lives. Having a reliable person in their life definitely grounds them and creates a sense of stability. This role allows me to help and assist these young people in all the positive and challenging aspects of their journey.

What prompted you to get involved in this kind of work?
When my brother was growing up he was in a dark place, which involved heavy substance use and homelessness. He has always been my motivation. He now has his own business, child, partner and home. He has turned his life around. I was his main support through this difficult time.

You are a finalist for a DHHS award. Can you tell us about it?
I was nominated for the Robin Clark Making a Difference Award, one of the award categories in DHHS's annual Protecting Children Awards. Child Protection nominated me for my work supporting a specific young person as part of a broader Care Team. This young person was facing a significant incident in her life that no child or adult should have to experience. I was her support person. She has experienced a lot of trauma, she is such a strong young person and I am beyond proud of her.
I feel very honored and grateful to be nominated for this award. It is lovely to be recognised for my work as part of this Care Team.

What does it mean to be a child safe youth work practitioner? Why is it important?
Being a safe youth work practitioner is important, because children and young people have particular vulnerabilities that we as adults must be aware of, and ensure that we protect them from harm.
This is even more important with the young people we work with through Inside Out. Each young person has their own, complex story, which often involves quite a bit of trauma. We have to be aware of the young person's triggers and traumas that may be past or present, and respond to them with great sensitivity. On a daily basis I am proactive in protecting the welfare of the children. This can also include offering support to the families/carers.
In my everyday work, being aware of these traumas and acting protectively, it is important to think about what is discussed with the young people or what activities are carried out as they may relate back to those triggers or traumas.
It means so much to me. I am so passionate about young people and my goal is to make a difference in their life. I hope to always have a positive impact on them.

What keeps you going in this kind of work?
The amazing young people I get to work with! I feel privileged to be working with them.
Share This Story, Choose Your Platform!