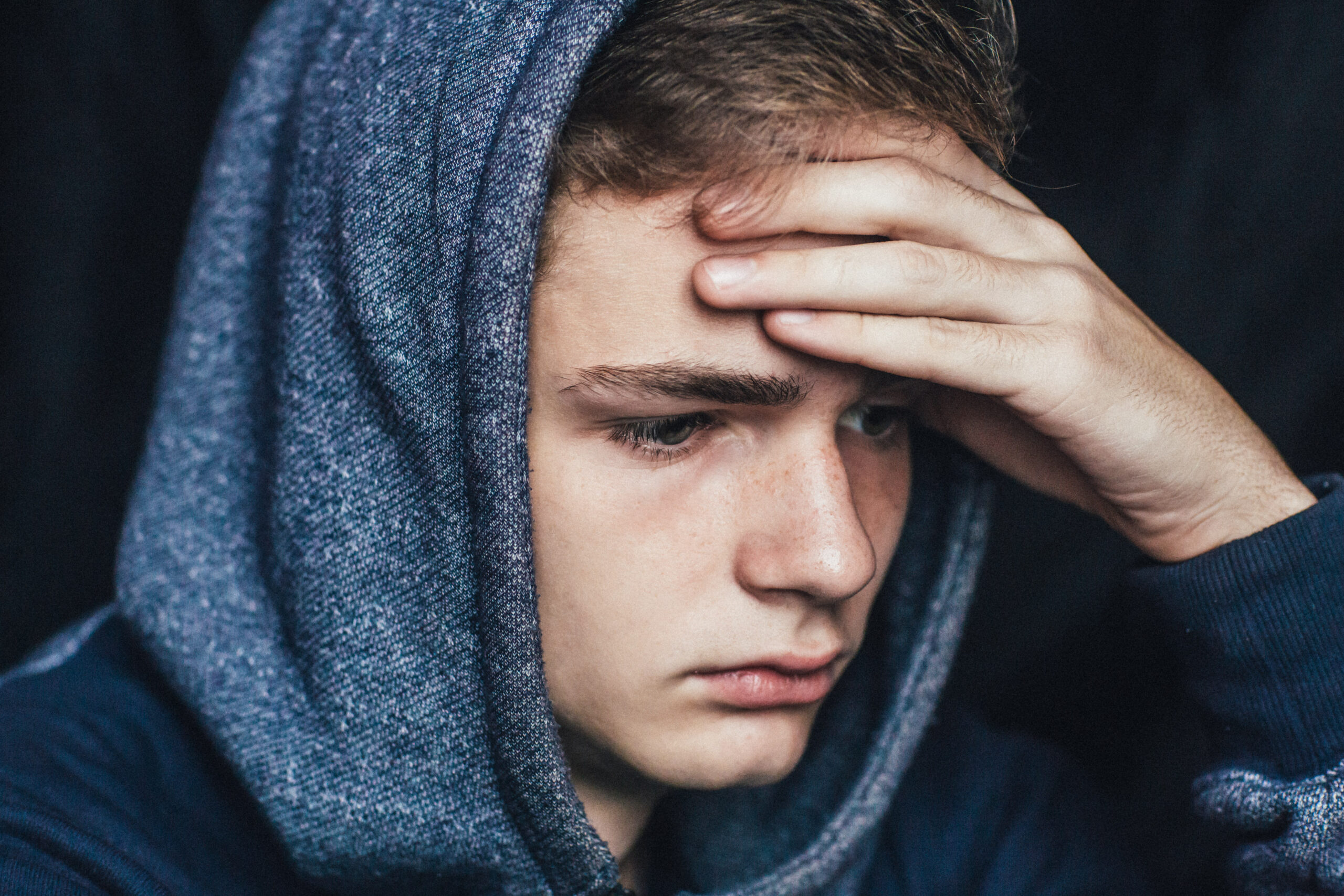 We have all just lived through a tumultuous year. First it was bushfires across the country, and then the pandemic changed everything.
Many people are experiencing a range of emotions, including weariness, relief – and the hope that 2021 will be better.
With your help we have been able to play our part. Together we have stood with young people and supported them through one of the toughest years on record.
Your support makes such a difference in the lives of young people who
might otherwise be forgotten.
Keep reading to find out about some lives you have changed!
As we approach Christmas, we can't afford to let weariness sway our focus. The impact of the pandemic is ongoing, particularly for young people. We know that the economic fallout means that in 2021 there will be:
A staggering increase in youth unemployment.
A spike in the numbers of young people entering the Child Protection and out-of-home care systems.
Many more young people experiencing homelessness and unstable housing for the first time.
We need to ramp up our efforts to respond to this wave of need.
Your donation will fund more frontline workers to ensure young people
don't fall through the cracks.
We can change their future – now!
Along with responding to the increase in vulnerable young people caused by the COVID-19 pandemic, we also know that:
Young people experiencing homelessness who were housed by the Victorian Government in hotels will need focused support to ensure that they cope and remain stable as they transition to medium-term housing.
Vulnerable and disengaged young people returning to Hand Brake Turn classes require intensive mentoring to ensure they make the most of the opportunity to develop career and life skills that will enable them to tackle a challenging future.
School students across the nation need access to the right tools and guidance to process the ongoing emotional impact of the pandemic to ensure they can thrive at home and school.
Before COVID-19, vulnerable young people already faced multiple
hurdles to realising a future full of hope and opportunity.
The pandemic has magnified those hurdles and young people
need your support more than ever.
We know that when we walk together with young people through our programs that focus on Education, Housing & Homelessness and Youth Justice, they CAN overcome these hurdles.
They are people like Chloe, Jayden and Calliopeia.
Chloe has had a tough life, unable to live with her family from a young age, moving from house to house and attending many different schools.
Earlier in 2020, Chloe told us:
"I want to find my own house, finish year 12, and then have a car, have a job, and see where life takes me."
Despite the pandemic, support from our Youth Workers and time living in one of our Inside Out homes means that Chloe is well on the way to achieving those goals. She has stabilised her life, developed life skills, gained her driver's licence, saved for and purchased her first car, and consolidated her independence by moving into her own home. Chloe is an inspiration to us all.
Jayden was referred to us after becoming disengaged from school. With the right support, he graduated from Hand Brake Turn in 2019, secured an apprenticeship, and in 2020 is still employed and working towards a brighter future.
"The team at Hand Brake Turn shared my passion for cars and by completing the course, I have been able to turn that passion into a career," Jayden said.
Calliopeia started stealing cars at the age of 10. In her mid-teens she found Hand Brake Turn and her life changed direction. The support she received from our trainers and youth workers galvanised her commitment to taking a different path, and now she has her sights set on becoming a light vehicle mechanic.
"I wanted to do something good, I didn't want to be looked at as the bad kid that steals cars. It was nice to be able to come to a place where I felt safe and not judged," Calliopeia said.
The numbers of vulnerable and disadvantaged young people is increasing, yet we know we can make a difference for people like Chloe, Jayden and Calliopeia.
We know next year will be one of the toughest that young people have had to face and those who are already vulnerable and disadvantaged will bear the brunt of the recession.
To meet what we know will be exponential demand for support for critical services next year, to help us keep turning lives around, we will need more frontline workers out there with young people to support them through the overwhelming challenges they are facing.
Share This Story, Choose Your Platform!