Kacey and her live-in mentor fell pregnant at the same time, and were able to share the journey together.
Invest in the next 50 years of providing hope and care to vulnerable young people like Kacey
More than five decades ago
our Founder, the Rev. Dr John Smith

, began his career as a teacher. He saw many young people in the community who needed guidance to make healthy life choices on the road to adulthood. His response was innovative school incursions that were ahead of their time – the beginning of our Values for Life program and the journey of Concern Australia.

As he spoke in schools throughout the country and observed the broader community, John realised that many young people were falling through the cracks. He found this to be unacceptable, and was motivated to act.

The result was a range of creative responses over time, including Hand Brake Turn, which has been providing young people with automotive and life skills for more than 25 years.
This year we are so proud to celebrate 50 years of living out John's vision from these early foundations and through many different seasons, continuing to provide hope and new life for young people.
John could never have envisaged his humble and faithful efforts in support of disadvantaged young people continuing for half a century and making a difference for thousands of young lives.
He also couldn't have foreseen the 50th anniversary of our work landing during a global pandemic that has had enormous impact on all of us, especially disadvantaged young people and families who have been left particularly vulnerable.
Young people faced plenty of challenges in John Smith's day. The impact of the past year's events mean that our work to provide hope for the future will be more important than ever. As we launch this EOFY Appeal for support, Victoria is in the midst of its fourth lockdown.
Young people have been hit hardest by a perfect storm: the end of government supports such as JobKeeper, galloping rent increases in major cities, youth unemployment and underemployment skyrocketing and income support back to levels below official measures of poverty.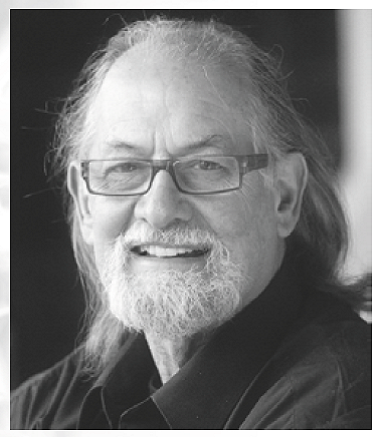 Families are under increased pressure, with predictions that up to 4500 extra young people could end up in out-of-home care by 2026. There has been a huge spike in demand for homelessness support and housing, and many more young people are at risk of ending up on the street or couch surfing.
But we know that we can make a difference today as we have in the past. This hope is demonstrated by Kacey's story.
Kacey grew up in the Child Protection system, living in residential care for much of her life. When she was 16, she was offered the opportunity to live in one of our Inside Out homes with a volunteer live-in mentor and be supported by our case workers and youth workers.
Last year Kacey fell pregnant. Our team rallied around her, and were able to secure State Government funding to get Kacey her own place before her beautiful son was born in December.
"It's been such a relief to have the support of my Youth Worker and the rest of the Inside Out team," Kacey said. "It's really helped me to develop my independence and be able to build for the future.
"It was a bit strange when I first realised that my live-in mentor had fallen pregnant at the same time as me, but it turned out to be so cool. We shared the experience together, supporting each other through the ups and downs. It made such a difference for me when I could have felt really vulnerable.
"If it wasn't for Concern Australia, I wouldn't have a home to raise my beautiful son in," she said. "I'm full of hope for the future – for him, and for me."
Kacey is now living independently, studying, and working towards a future in which she can work part-time from home while being a mum.
With a new look and a Strategic Plan guiding our pledge to expand support to vulnerable young people up to the age of 25 years, we are laying the foundations for the next 50 years so we can keep bringing hope and nurturing new life for young people like Kacey. There are so many opportunities this expansion offers and we are excited about what the future holds.
As we approach the end of the 2020-21 financial year, we encourage you to donate generously, make the most of the opportunity for the tax benefits to your own budget, and invest in the next 50 years of providing hope and care to vulnerable young people. You really do make a difference.
Share This Story, Choose Your Platform!