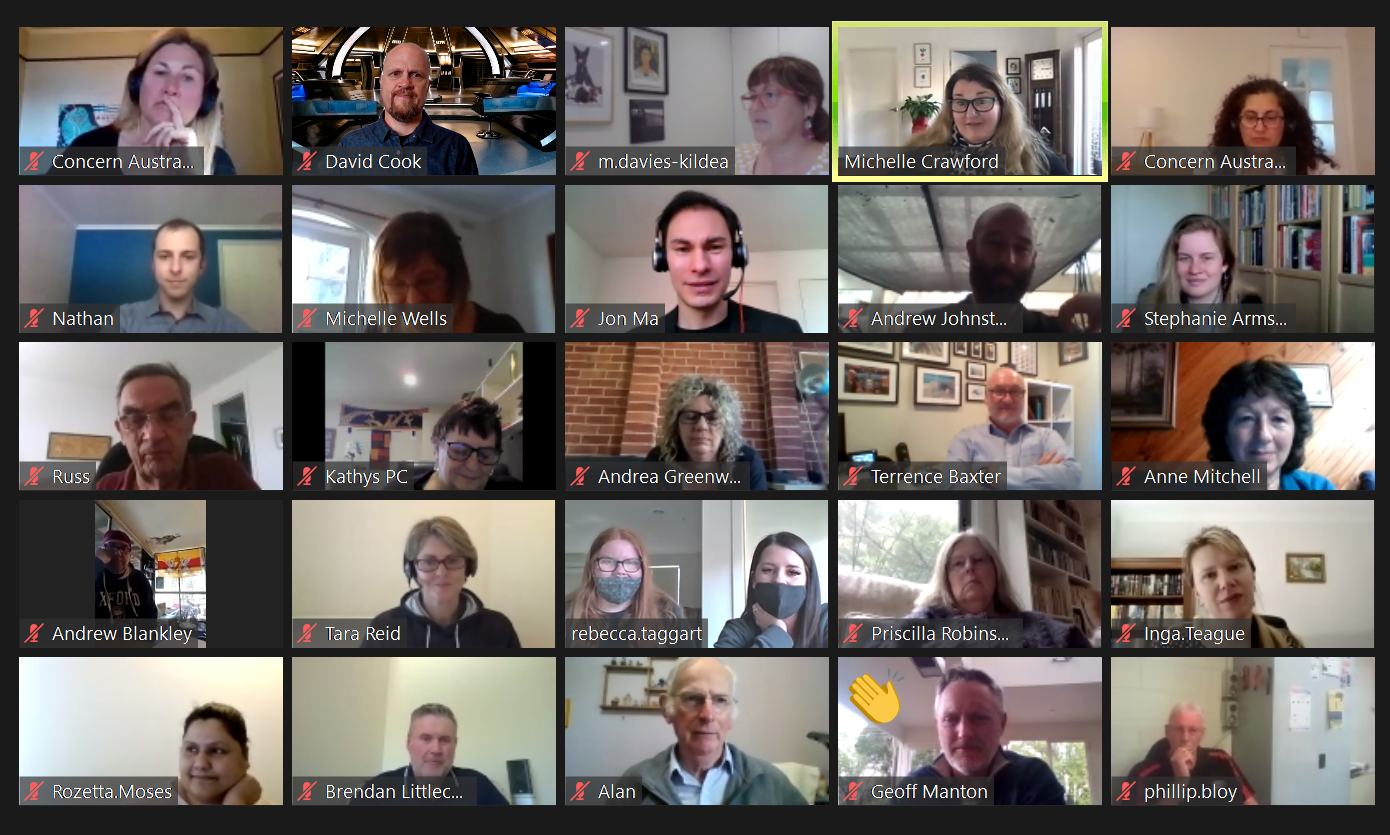 Yesterday we held our Annual General Meeting for 2020. This is a key activity planned to occur during Children's Week (24 October – 1 November), an important time in the year to recognise the talents, skills, achievements and rights of children. Like many organisations, the extraordinary impact of the pandemic meant that for the first time ever we conducted the meeting entirely online.
Almost 40 members, Board directors, staff, volunteers and supporters joined from different parts of the country to hear about our programs and their impact across our focus areas of Education, Housing & Homelessness and Youth Justice in what has been one of the most challenging years for the organisation.
CEO Michelle Crawford opened the meeting with reflections on the year:
"I have been privileged to witness first-hand untold resilience and would like to sincerely thank and acknowledge every person who contributes to the work of Concern Australia in being warriors through such a difficult season."
The voice of young people
We were honoured to hear from Chloe, a young woman who this year transitioned from one of our Inside Out homes to independent living after she turned 18.
Chloe shared how this transition happened in the midst of the lockdown. She said some of her biggest challenges during the pandemic had been maintaining her mental health and sticking with school, but ongoing support from key Concern Australia team members had been crucial.
Along with continuing her education and getting her own place, Chloe's biggest achievement for the year was saving for her own car and getting her licence.
Inside Out Youth Worker Rebecca Taggart has been a primary support for Chloe.
"Chloe is a breath of fresh air," she said. "She has taken on lots of challenges and has never given up."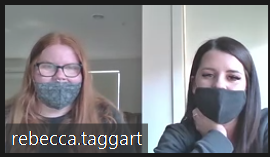 Staff recognition
Last year we created the Pioneer Award to honour the life and legacy of our Founder, Rev. Dr John Smith, who passed away on 6 March 2019. This year the Pioneer Award was presented to Finance Officer Rozetta Moses, who was nominated by multiple colleagues.
One colleague said: "I've seen firsthand the way Rozetta assists frontline workers, executive members, donors and fellow colleagues with patience, knowledge and efficiency. The background support that she gives enables the broader organisation to function efficiently, which in turn benefits our young people. Rozetta is cheery and welcoming when she meets anyone who enters the building, and she is friendly and accepting of the young people who come to her for assistance with paying Hand Brake Turn fees. Rozetta goes above and beyond to support staff who approach her for help. She's a great colleague."
Along with the Pioneer Award, we also acknowledged staff who had reached key milestones of service with Concern Australia. These included:
Grace Baulch (10 years)
Andrew Parker (10 years)
Andrea Greenwood (5 years)
Hayden Luxmoore (5 years in July 2019)
Thu Le (5 years)
Changes to Board Members
After seven years serving on the Concern Australia Board of Directors, Tara Reid is moving on to a new stage of her journey.
Board Chair Jon Ma acknowledged the pivotal role Tara has played over this time on the Board, thanking her for "bringing her talents in governance to Concern Australia over such a long period. Tara has faithfully and skillfully guided us through some quite challenging times and on to the healthy state that we are now in."
We also welcomed new members to the Board. Brendan Littlechild was confirmed as a full member of the Board after joining as a Co-opted Member earlier in the year, and Observers Stephanie Armstrong and Nathan Linton were also elected as full Board Members. They are both under 25 years of age, bringing a younger voice to the Board. We are excited to welcome the insight, experience and creativity these new members will bring to Concern Australia.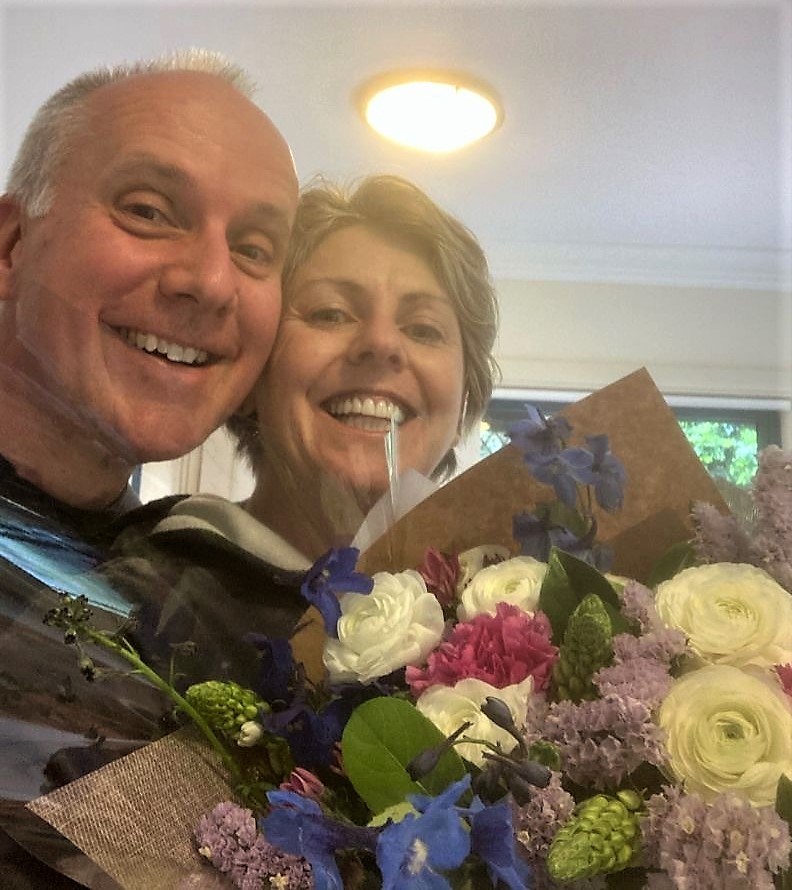 Tara and her husband with flowers sent by Concern Australia.
Share This Story, Choose Your Platform!