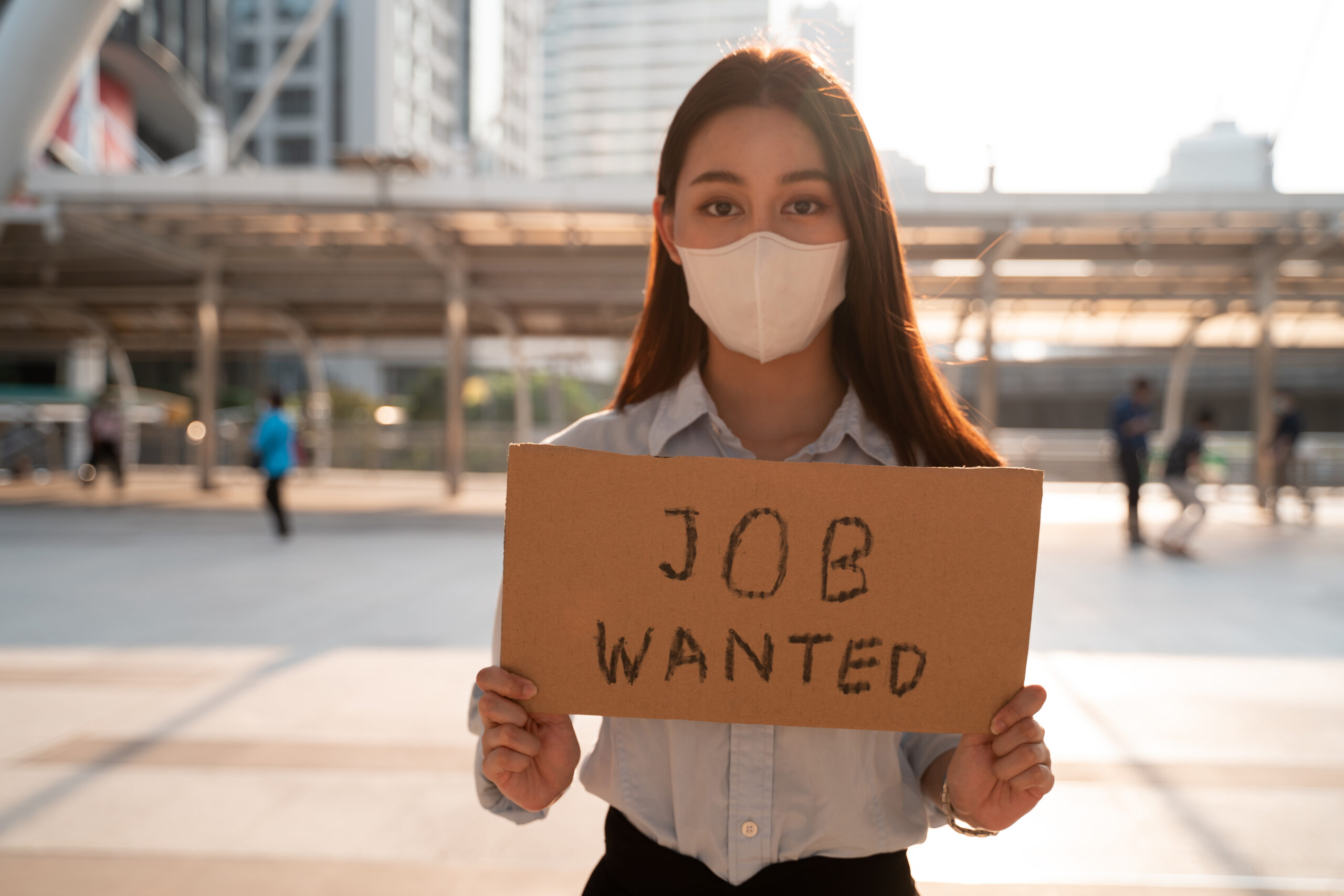 A growing number of not-for-profit organisations, peak bodies, economists and concerned business leaders are raising the alarm that young people are being left behind in the economic recovery from the pandemic.
Did you know that young people are being hit hardest by the devastating combination of:
The end of JobKeeper
The end of the moratorium on rent evictions and increases in rental costs
The end of many casual jobs in hospitality and retail that they relied upon
The reduction in JobSeeker back to levels that are below official measures of poverty.
This perfect storm has resulted in a huge spike in demand for homelessness support and housing, says Kate Colvin from the Everybody's Home campaign. One in four Australians experiencing homelessness were already children and young people aged 12-24. Without support, many more young people will end up without safe and secure housing, couch surfing, in boarding houses or sleeping on the street.
Sadly, this situation is no surprise. Experts have been predicting for months that we would see a huge spike in youth homelessness and unemployment, and calling for a greater emphasis on early intervention to prevent the situation from reaching a crisis point. It would seem these calls have gone unheeded, and now it's too late.
This week, the Australian Chamber of Commerce and Industry called on the Federal Government to place more emphasis in the upcoming Federal Budget on youth unemployment.
"Since the beginning of the COVID-19 pandemic, young Australians have lost their jobs to a greater extent than any other age group," ACCI acting CEO Jenny Lambert said.
"While the latest labour force figures demonstrate a fall in unemployment to 5.6 percent, the youth unemployment rate remains at 11.8 percent. The underemployment rate of this cohort is at 16.2 percent, bringing the underutilisation rate for young people to an unacceptable 28 percent.
"15-24-year-olds play a vitally important part of the labour market. Failing to support young Australians now will not just have immediate ramifications but will diminish Australia's long-term labour force productivity."
Research reports from the University of Melbourne have highlighted that young people are finding it harder to get jobs, and experiencing greater financial stress.
"What happens during recessions is that the amount of new job creation slows down but the same number of people want to be in work," Economics Professor Jeff Borland, one of Australia's leading economists, told The New Daily.
He said that young people would be more affected as there were more of them trying to break into the labour market.
Also this week, an Anglicare report found that only three rental properties in Australia are affordable for singles on JobSeeker. The situation is even worse for young people on Youth Allowance – there was not a single affordable rental across the country.
Australian governments at all levels have done a stellar job at a global level of holding the balance between public health and maintaining the strength of our economy. However, in the midst of all the media coverage about our "recovery" from the impact of the pandemic, we cannot forget those for whom things are worse than ever before. They must be included in the story of our recovery.
Vulnerable young Australians need your support now.
Here are some of the ways that you can help and learn more.
Attend our Walk in My Shoes exhibition at Federation Square to learn more about what it's like to be young and homeless. The highlight is a dynamic augmented reality experience that gives you a firsthand insight into what it's like to be a young person on the street through Stevie's story, which is based on the real-life experiences of two young people.
Share This Story, Choose Your Platform!