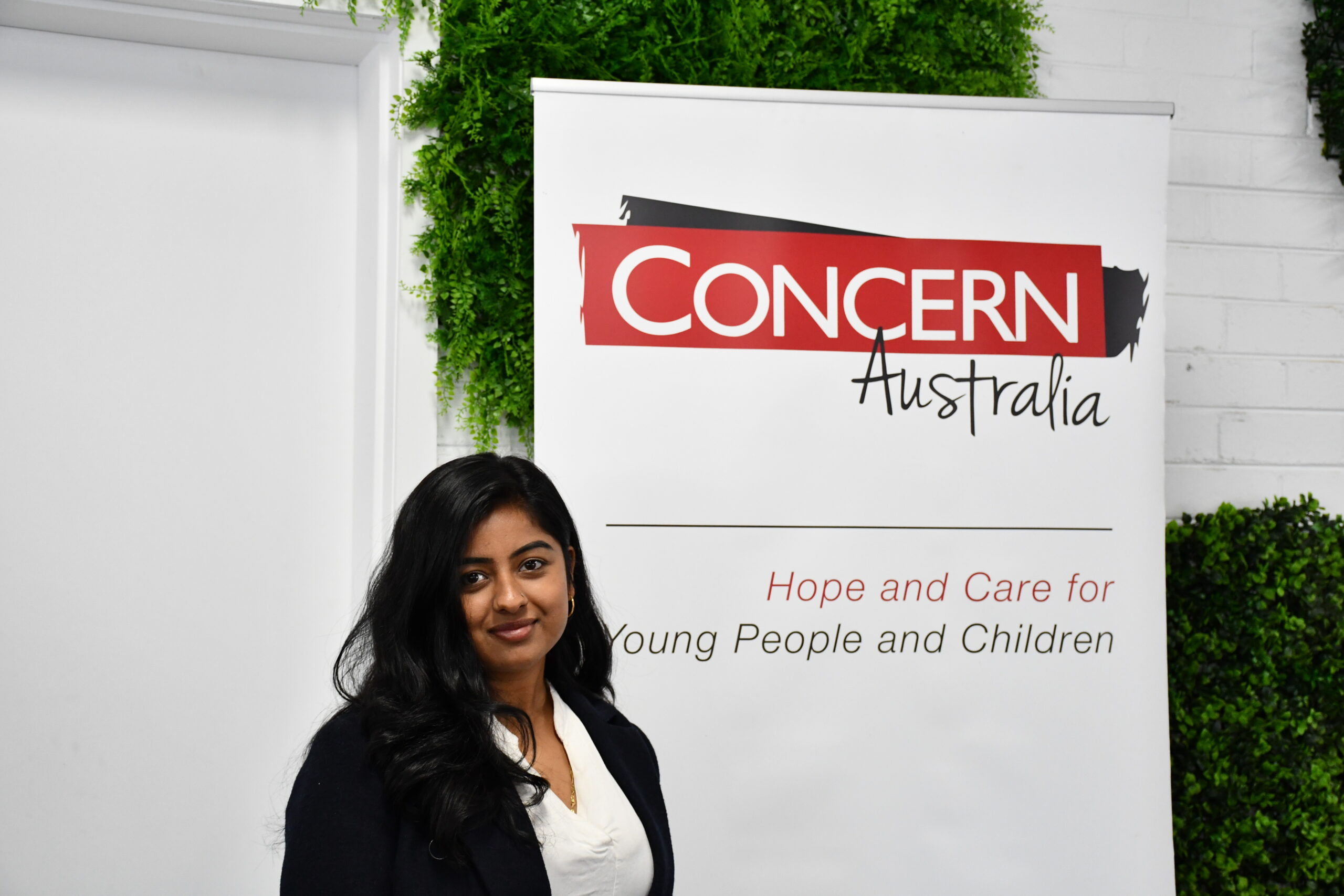 Meghna Paranandi is our new COVID-Safe Frontline Support Worker, a role created in partnership with Working for Victoria.
Over the past week we have welcomed five new staff members to the Concern Australia team.
Their roles have been created in collaboration with the Victorian Government's $500 million Working for Victoria initiative that is boosting community services and creating jobs across the state.
The initiative is designed to help Victorians build back better from the pandemic and its impact on the community. These jobs are getting Victorians, including those who have lost work due to the pandemic, back into jobs and supporting vital services for those who are doing it tough.
Our new team members will be playing important roles helping to deliver support to some of the most vulnerable young people in the community.
Our new colleagues include two multicultural engagement officers, two youth engagement officers, and a COVID-safe frontline support worker. All these roles are full-time, six-month contracts.
Meghna Paranandi joined us last week as our COVID-Safe Frontline Support Worker.
Pandemic-related cutbacks meant Meghna lost her role in student administration at Melbourne University, and despite holding a Masters of Public Health, she struggled to find a job. This was a common experience for many young people.
"Lots of people lost their jobs during this time," Meghna said. "My role was significant. In breaks in my study, I was working full time, so it was very important to me. After the pandemic caused me to lose my job, I couldn't find another one. There were just no openings.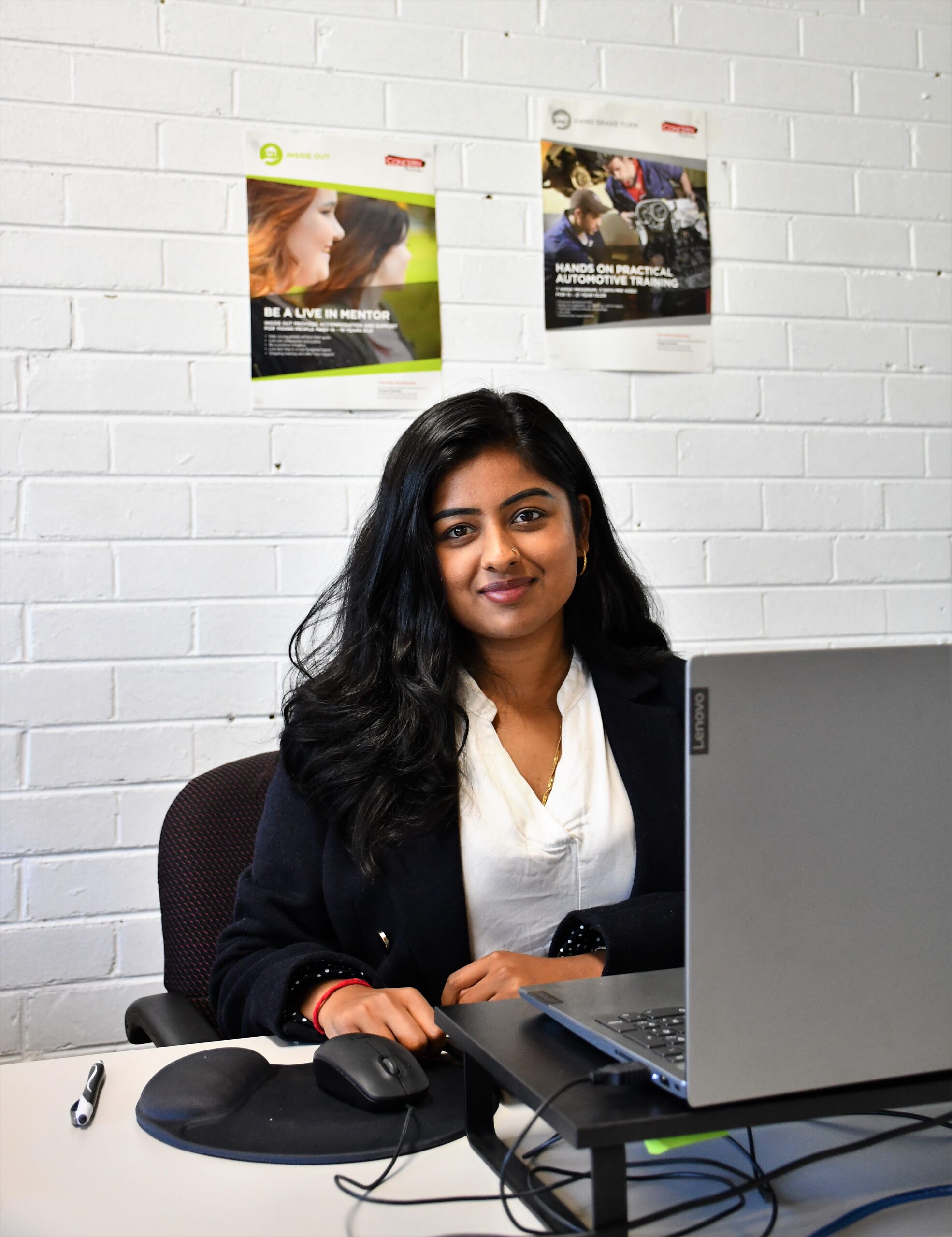 "After the second lockdown and the commencement of the Working for Victoria initiative, there were lots more jobs coming up."
Meghna said she was thrilled when she was offered the role with Concern Australia.
"I was pretty excited, and very thankful. The role is really unique, and wouldn't have existed without the pandemic. It means I can put my skills, qualifications and passions to use in the new post-pandemic environment.
"I can learn so many things on the job, especially experiencing firsthand what Concern Australia is doing to support vulnerable young people. I'm looking forward to meeting everyone and working together.
"There's so much opportunity to think about this new context, and find ways to collaborate and generate solutions. I can contribute to shaping the future, and how everything works, for the wellbeing of young people."
The COVID-Safe Frontline Support Worker role has two main areas of work.
"One part is making sure that our workplaces are ready and safe for staff to start coming back to work in shared locations – it's a real health and safety emphasis," Meghna said. "The other aspect of the role is about auditing, improving Concern Australia's systems so the organisation can move forward from what has happened, be prepared for any other future unexpected events, and explore new ways to manage programs more effectively."
Meghna said Working for Victoria had been a fantastic experience and a great help.
"It's a great initiative. It makes jobs much more accessible," she said. "You get access to so many jobs, it's easy to apply, applications go straight to the employer, and you get a very quick start. For people who really do need that job, there are so many options. The experience exposed me to so many organisations that I never knew existed.
"It's a very easy platform, and it gives people a positive incentive and opportunity to apply for jobs."
Share This Story, Choose Your Platform!